The Weekend Post #6 – Family, Pizza & Playgrounds
|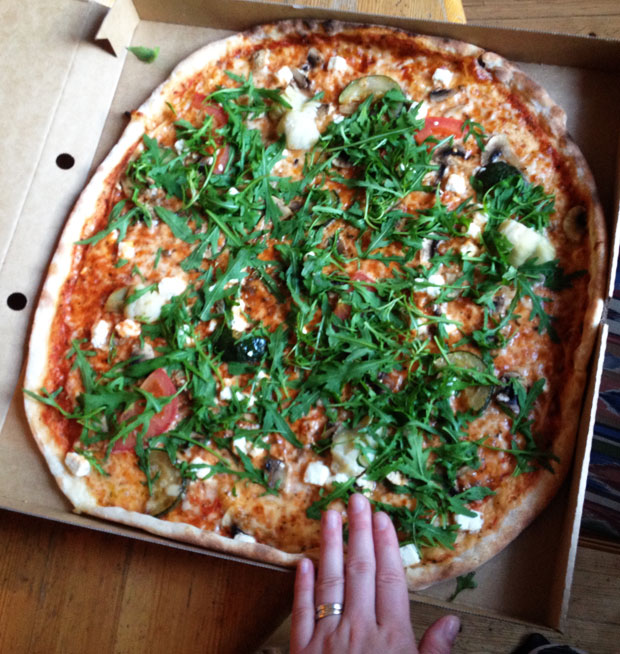 The Weekend Post #6 – Family, Pizza & Playgrounds
Another weekend has passed and I'm joining in with the linky The Weekend hosted by Write Like No One's Watching and A Rush Of Love. I'm a few days late with my post again because I've been visiting my family in Stockholm and have not had as much screen time as usual.
Last weekend was a good one!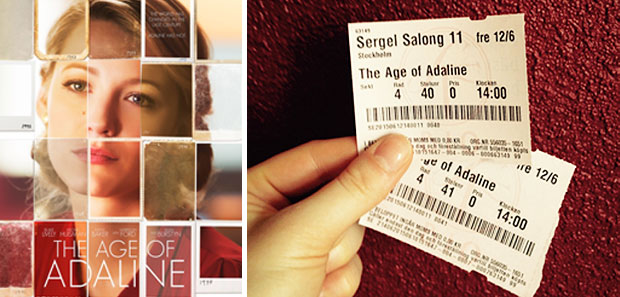 On Friday afternoon, my husband and I went to the cinema for the first time since I was pregnant! So that's over 17 months ago now. We watched The Age Of Adaline and really enjoyed it. It was a great movie and it was nice to watch a full film without any distractions. Our little girl was playing at my mum's house while we were away. This was the longest we'd been away from her and only the third time ever. Once before, we'd been away for 40 minutes and a few days earlier we went for a massage and were away for an hour. It's harder for us than it is for her.
In the evening we had a lovely meal of takeaway Swedish style pizzas. Swedish pizzas are HUGE and really thin. Very different from American and Italian style pizzas and delicious in their own way. I had one with sheep's cheese, courgette, artichokes, olives, mushrooms, tomatoes and rocket. Yummy! I also tried a lager that's new to me that a friend of mine likes. I like too!
As you might know, our daughter recently discovered playgrounds and especially loves big slides and swings. We visited a couple of the ones near my mum's house on Saturday and the little one was very excited. Towards the end, she was going on her own on the really big slide (with me at the top and daddy catching at the bottom) and she was so excited. She was laughing and giggling and asked to go again and again. She did not want to go home…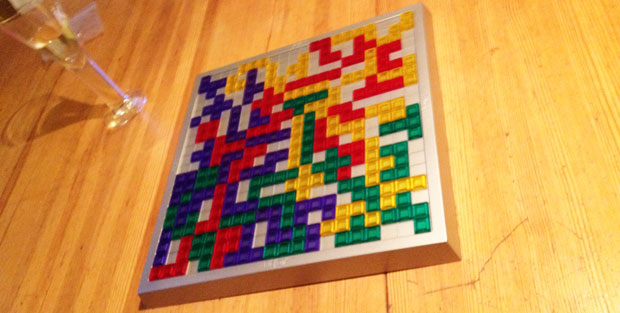 In the evening we had dinner with some of my family members (spaghetti) and then we were going to watch a film but there was nothing to watch. Why is Saturday night not a good tv night? My husband and I stayed up having drinks and playing our favourite board game Blokus with my youngest sister and her boyfriend. Much better than tv!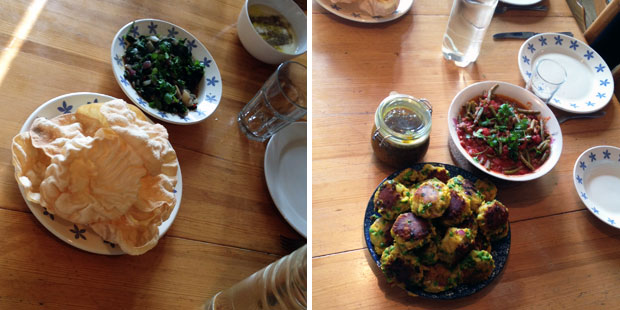 Sunday morning was a rainy. I went to a big park/playground with my daughter and my niece to meet a friend of mine and her kids. The weather did not keep the kids from having fun at all. After playing outside and running after my toddler, we went home to eat some lunch and just spend time with family at home for the rest of the day and the evening. It was our last full day in Sweden for this time and we managed to organise a dinner with all 4 of us girls, our partners, my mum and the kids! It was lovely. My middle sister and her boyfriend made a wonderful, authentic Indian meal which was delicious. Everything was vegetarian too, so I could eat all dishes.
That was our weekend! Lots of family time back in Stockholm. We're now back home in the UK and it's the weekend again tomorrow. Time flies!