The Weekend Post #8 – Beer, Sunshine & Work
|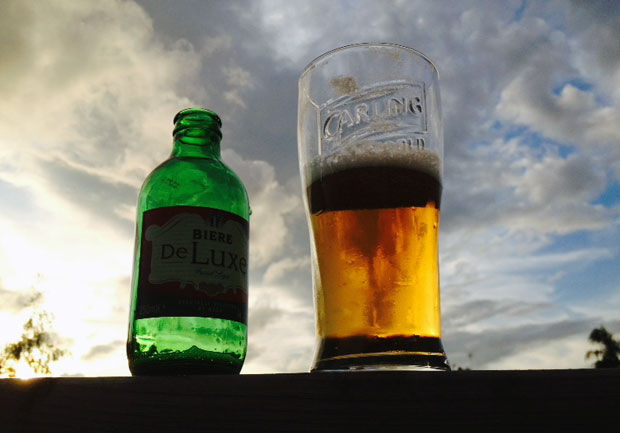 The Weekend Post #8 – Beer, Sunshine & Work
I'm a few days late but I'm joining in with the linky The Weekend again, hosted by Write Like No One's Watching and A Rush Of Love. Time is flying by and the past couple of weeks have been really busy.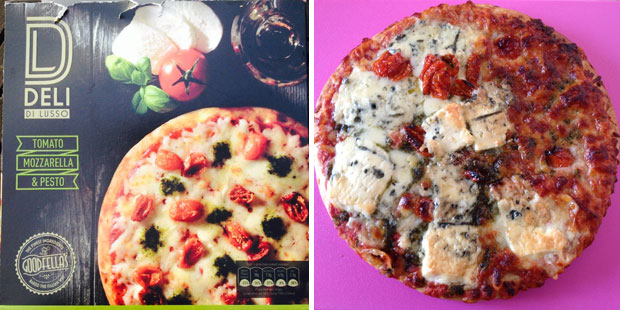 Summer is definitely here and, though I love a blue sky and lots of daylight, I really don't like the heat. I hate being too warm and I hate sweating and not being able to get myself to a comfortable temperature. I'm not made for summer!
We started the weekend on Friday with pizza after quite a healthy week of eating dahl nearly every day. I tried this new one from Goodfella's and pimped it with lots of Castello Blue Extra Creamy. Delicious! The pizza itself was really nice with sun blushed tomatoes and lots of pesto.
We even spent a tiny bit of time in the garden having a cold lager after dinner. Then it got too hot and we went back inside.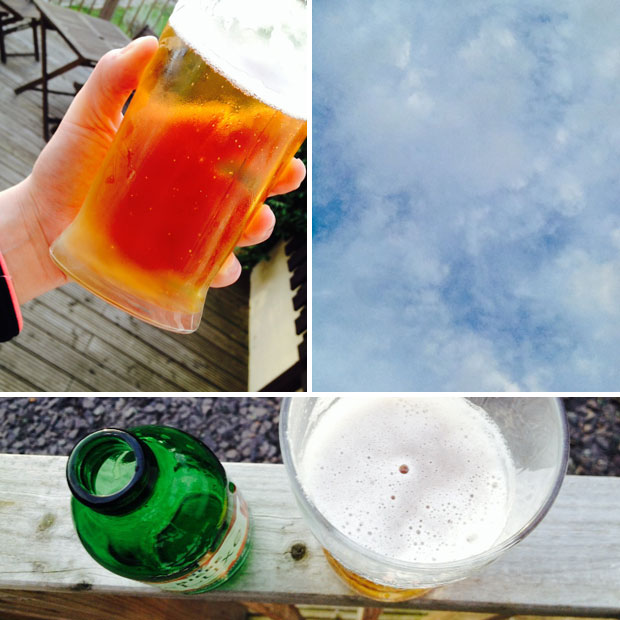 We (well, I…) had quite a lot of treats this weekend and Saturday started with maple pancakes from Asda with butter and Golden Syrup plus a coffee. I love these pancakes! They even smell gorgeous through the packet.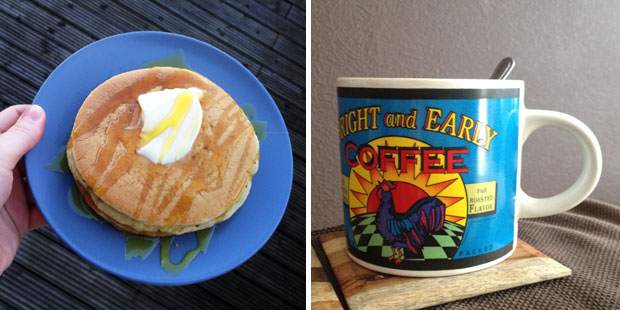 After breakfast, I got ready and headed out — on my own! I went to town to visit an acupuncture clinic that I'd been invited to. More about that on the blog in a few days.
It was really hot again… Town was nice in the morning though before everybody else got there. It's me with the red tartan outfit this week!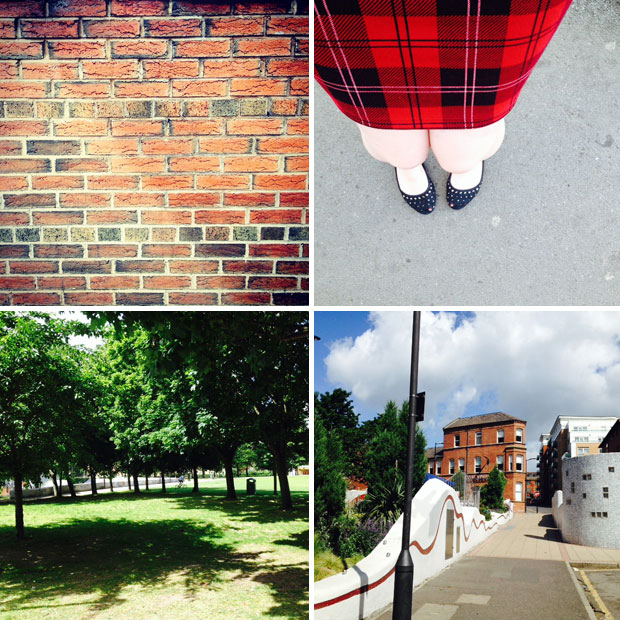 After my very first acupuncture, I met up with my husband and daughter and we went to John Lewis for coffee and cake. Turns out the picky child loves custard! Good, because I don't like it.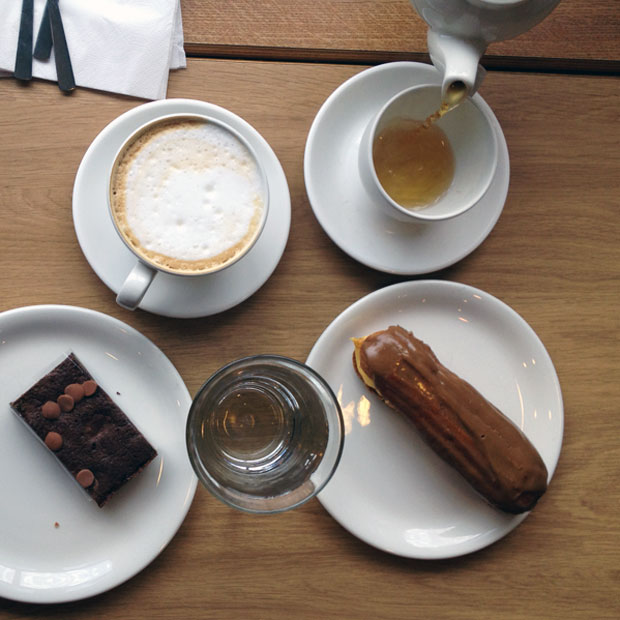 In the afternoon we spent some time with family as we usually do at the weekend, then we did our food shop much later than usual which was a bit strange because it made it feel like it should've been much earlier but it was nearly time for our evening meal when we got home.
The evening meal was this cheesy mess of three types of tomatoes covered in three types of cheese. YUM! We had it with dolmades, crisps and crackers and it was perfect.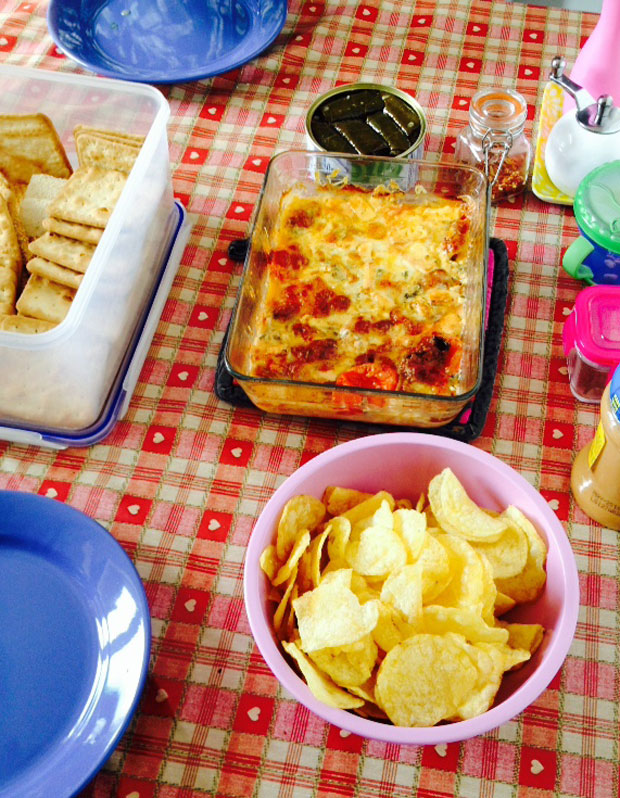 On Sunday, both my husband and I had lots of work to do so we took turns working on the PC and looking after our daughter. I managed to eat lots of Milka chocolate this weekend (Noisette). My husband didn't want any so I had to eat it all… We managed to eat quite a summery, half-Swedish inspired meal in the evening — new potatoes with sour cream with chives (those are the Swedish parts) served with sundried tomatoes, peas and a mushroom and cheese bake. Also delicious!

In the evening we cooled down with some huge bottles of San Miguel that we'd bought from Aldi. I could only have one, they were so big. That's it for this weekend!