TheDadLab: 40 Quick, Fun and Easy Activities to do at Home
|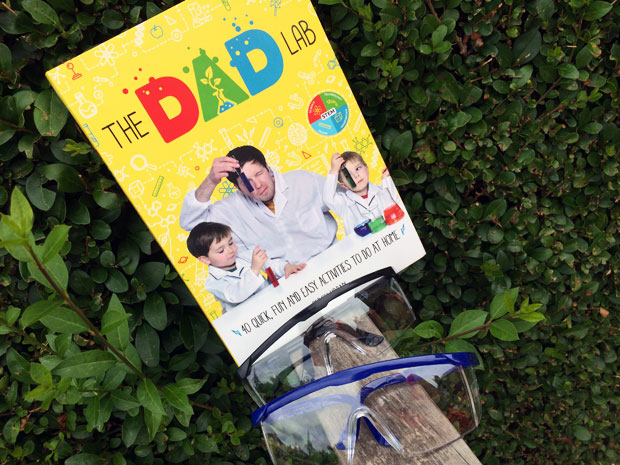 TheDadLab: 40 Quick, Fun and Easy Activities to do at Home
Children love learning new things and if you have a child over the age of four, you'll know that they're very curious and ask lots of questions about how things work and why things are the way they are. Instead of just saying how things work, why not show you kids and have lots of fun at the same time?
TheDadLab Activity Book is a book full of exciting and intriguing experiments that you can do at home with your children. The whole family will enjoy exploring the fun ideas and there are loads to choose from covering different topics and themes.
Each activity or experiment has a detailed explanation that simplifies the fields of Science, Technology, Engineering and Mathematics (STEM). Most of the experiments use everyday ingredients, things and tools that you'll find at home too so you don't need to go to any special shops or spend lots of money to do them.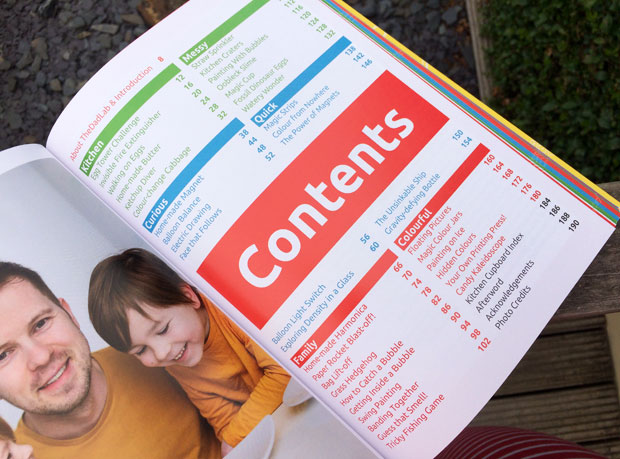 It's a brilliant book that will inspire parents to spend more quality time with their children and it will definitely help spark an interest in STEM activities for kids. My eldest daughter always spoke very fondly of experiments that they did at preschool so she's really enjoying having this book of ideas to choose from. She loves learning new things and exploring how things work so it's perfect for her and what a great resource to have during the school holidays when you need to keep thinking of stimulating, educational and fun activities to keep your little ones entertained and their brains sharp.
The book is written by Sergei Urban who is a stay-at-home father who started TheDadLab as a way to inspire fun activities others can do from home while educating their children and spending more quality time with them. All of his ideas are inspired by his sons and what he has lying around his house. Originally from Latvia, Sergei now lives in London with his wife and two sons. He has a masters in economics and runs TheDadLab full-time. TheDadLab.com is a website with activities for children and you can find even more inspiration if you follow TheDadLab on Instagram too.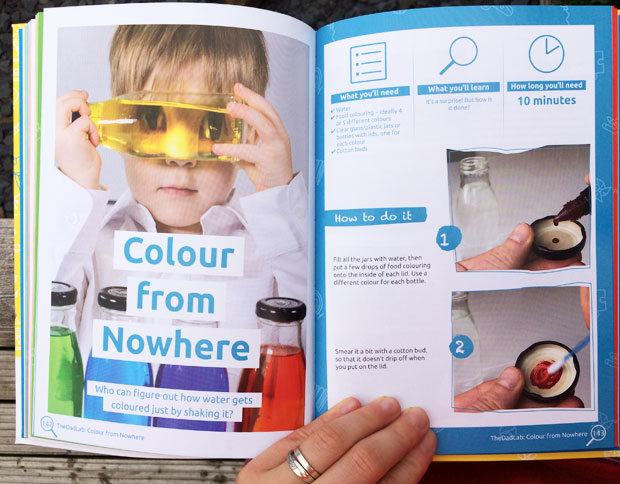 For this blog post, we tried one of the experiments from the book and it couldn't have been more perfect for my eldest daughter who is obsessed with both water play and colours! This experiment is called Colour from Nowhere and it all starts with a parent being a bit sneaky and preparing the props in advance.
You just need some clear bottles, tap water and gel food colouring for this experiment. What you do is that you take a cotton bud or a small spoon and smear a bit of each colour (we used five colours) into the lids of the bottles, then add water to the bottles and put the lids on.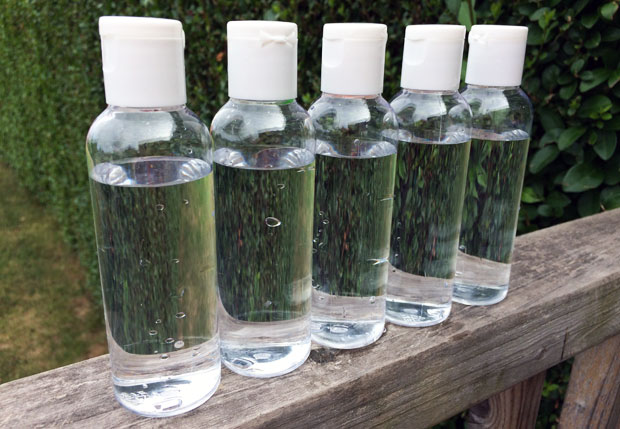 You present the very plain looking bottles to your child and tell them to shake the bottles to see what happens. The water will turn into water of different colours which is very magical for little ones. Ask your child how they think it happened before showing them how you did it.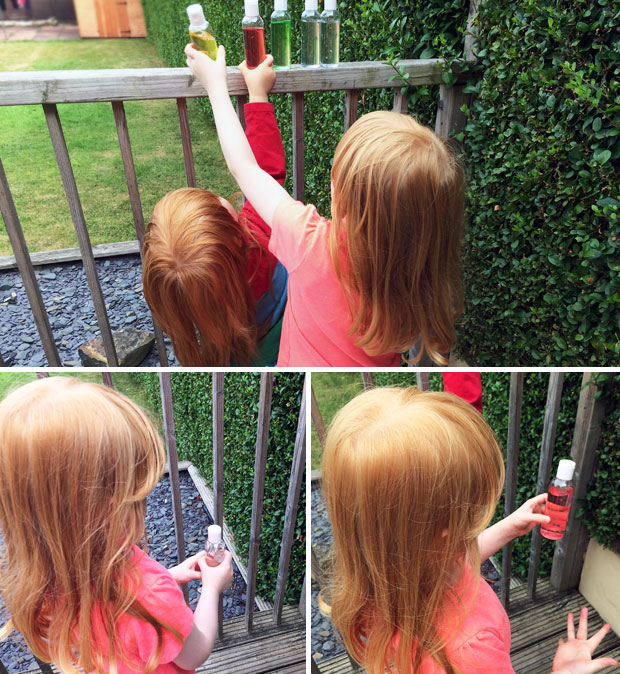 It's a great little experiment that both my daughters really enjoyed! My eldest couldn't wait to show her dad!
Buy your copy of TheDadLab book here.
A copy of the book and some props were provided to us for this review. As always, all my reviews are 100% honest and all thoughts and opinions are my own.