Tips for Organising Your Home Ready For Spring
|
Organising Your Home Ready For Spring: The Tips To Help You Do It
Spring will soon be upon us. At this time of year, it can feel like the end of winter is in sight and that there's the opportunity to get outside and not completely freeze. Winter is often a time of year during which you hibernate and get cosy indoors. You enjoy your home comforts a lot more, perhaps indulge in all of the comfort food, and put certain jobs aside for a brighter, sunnier day.
However, now that we start to approach the month of March and beyond, it is also the perfect time to go through your home and outside space and re-organise ready for the months ahead. With that in mind, here is a simple guide on how you can get your home ready for spring in just a few easy steps.
Tips for Organising Your Home Ready For Spring
During the winter months, it is quite difficult to motivate yourself to keep things neat and tidy. Some of us like our homes to feel "lived in" and cosy. But this can mean a build up of clutter and things that we just don't need. It looks presentable on those dark mornings and nights, but as they start to get lighter, you start to notice more. The room that once looked cosy now looks cluttered and a mess. Use the new found motivation to declutter your home, sorting through wardrobes and drawers and throwing out things that are broken or donating to charity the things you don't need. Once you start you won't be able to stop. But you will see a huge difference in your home and with how you feel about yourself. Recycle and donate where possible and use rubbish removal bentleigh to help with larger amounts to dispose of.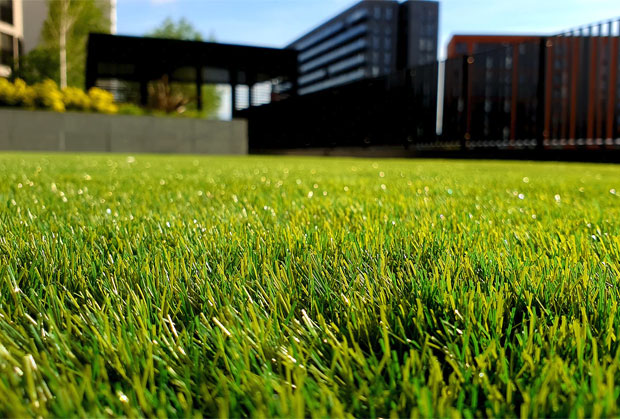 Think about your outside space 
With the warmer months fast approaching the chances are you will be spending more time outside. But, during the winter, your garden and outside space will have been neglected. Now is the time to spring into action and get that garden sorted. You may want to try and spruce up your lawn and patio. This will mean heading into the shed and digging out the lawn mower or tools. You could also look into ways to help neaten the overall look — lawn edging keeps your garden tidy and you could look at ways to neaten up flower beds and the front exterior of your home too. Once these jobs are done, you can rest assured that you will be able to enjoy the spring months outside.
Start embracing different foods
You will have grown very accustomed and attached to all of the casseroles, roast dinners and comfort foods you will have been indulging in over these last few months. But now is the time to change things up a little. You might want to start meal planning and batch cooking with the warmer months in mind. Introducing more vegetable based dishes or including salads on your plate instead of starchy carbohydrates all of the time. Your diet can take a bit of a hit during the colder months, as you long to feel full and warm. However, use the brighter weather as incentive and motivation to kick-start a new healthier and more balanced diet ready for the spring and summer months ahead. It is also prime time to dig into your freezer and cupboards and do an inventory, using up what you have and clearing the space.
The term "spring clean" just means a thorough clean of your home. Most people tend to do the jobs they have neglected during the winter at this time of year. So now is the time to pull those sofas out and hoover the dust away, clean your skirting boards and dust off the lights. You could even use the brighter light to your advantage and clean those windows. There is so much that can be involved in a thorough deep clean, and if you look online, you may be able to find a list of jobs that you can use as a starting point to help you get back on track with the household chores. Get all the jobs done that you know are time-consuming, but once they are done, you won't need to do it again for a while.
Style your home for spring
Now that the sunnier months are coming, it's time to style up your home to suit. Put away those warm and snug blankets and bring out the bright coloured cushions. It's the perfect time to change your home up a little with a few new pieces. Perhaps invest in some new furniture or just some new finishing touches for shelves and displays.
Let's hope this little guide gets your home ready for spring and summer.
Contributed Article. Contains a sponsored link.