The Best Baby Bottles to Use When Breastfeeding
|
The Best Baby Bottles to Use When Breastfeeding
Breastfed babies are notorious for struggling to take a bottle after breastfeeding is established. If you can stay at home with your baby, it may not be the largest concern, but breastfeeding working mothers need their baby to take a bottle while they're at work. There are certain baby bottles to use when breastfeeding that have better success rates. You might have to try several brands before you find the perfect choice for your baby.
Since breastfed babies tend to be picky, you need to take a serious look at the the best bottles for breastfed babies. First of all, you should consider their anti-colic features that decrease fussiness and gas for your baby. Also, the nipple should be soft, like the skin, and easy to latch. The bottle should have a wide neck and the teat mimick the size of your nipple. The price can also be a factor, especially if you will only use the bottles a few times. Also, always check the materials of the bottle to ensure they are BPA-free.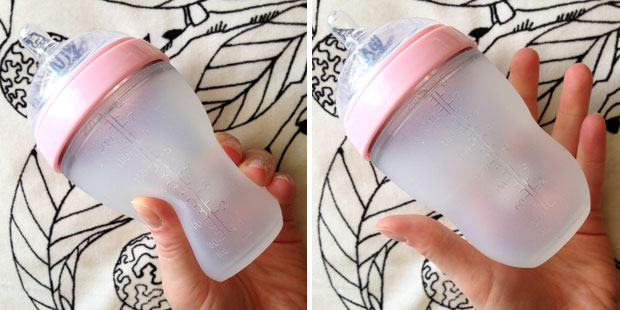 Comotomo have a simple design that works well. The wide-neck makes it easier for parents to clean, and the wide nipple helps breastfed babies latch. Babies love them because they are as close to the real thing that you can get. Aside from the width, the material is soft, and the base is flexible, so your baby can squeeze the bottle.  It has dual air vents, it's microwave, boiling water and dishwasher safe and made completely from silicone.
NUK Simply Natural Bottles
NUK is a well-known brand in the bottle and pacifier world for decades. NUK used multiple nipple holes to better mimic the feel of breastfeeding. There can be up to nine holes depending on the flow selected. The nipple is wide and made with silicone to mimic the soft feeling of your breast. Plus, there is an anti-colic system to decrease gas. There are no parts to assemble, it's easy to clean and compatible with any NUK nipple.
Munchkin Latch Newborn Bottles
Munchkin is a reasonably priced choice, making it a great choice for baby bottles to use when breastfeeding. If your child has colic or suffers from gas often, Munchkin prevents colic by increasing the stretchiness of the nipple. Your baby can get the right latch each time, reducing how much air enters their system. It is made of plastic and silicone, it's great for colicky babies and very affordable.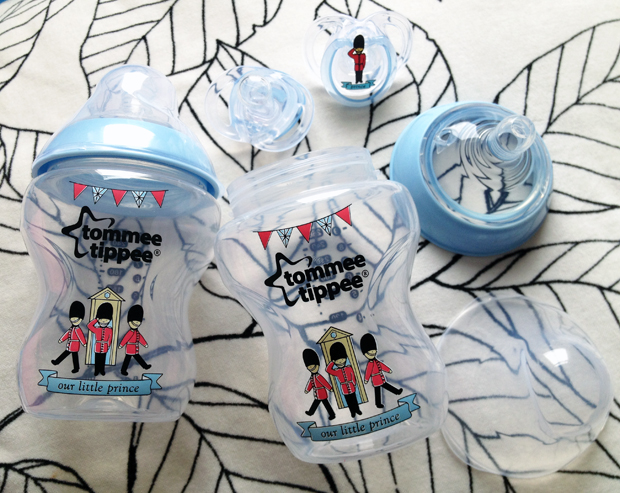 Tommee Tippee Closer to Nature
Tommee Tippee offers ergonomically designed bottles made with silicone nipples, perfect for breastfed babies. The nipple is wide and easy for the baby to latch onto each time. Tommee Tippee include a venting flow and a slow flow nipple to reduce air intake. The bottle is easy to hold, it has minimal parts and it's easy to clean.
Medela Breast Milk Bottle Set
Medela sells some of the most popular breast pumps. If you use their breast pumps, you will pump into their bottles, so it makes sense to use their bottles for your baby. Some babies might struggle because the nipple is narrow and long, but many love them. The bottle is compatible with Medela pumps, it's dishwasher safe and it has slow flow, silicone nipples.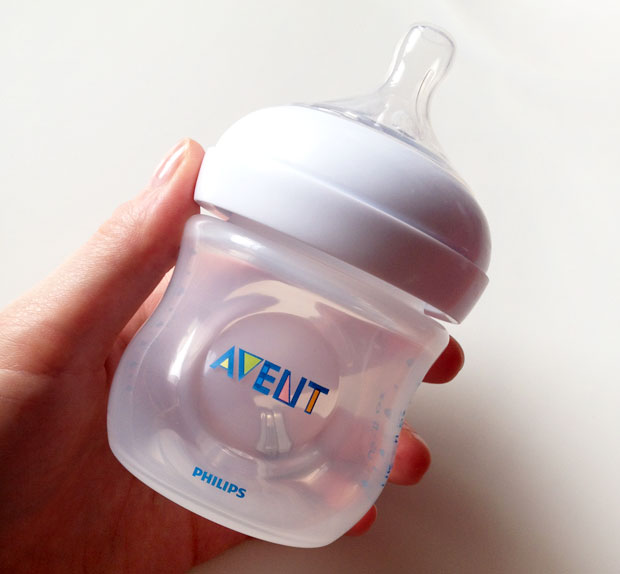 Philips Avent Anti-Colic Baby Bottles
Picking a baby bottle for your colicky baby can be difficult. You want a bottle that decreases any tummy discomfort she might experience. Avent designed their bottles with colicky babies in mind with integrated air vents. You'll also like the wide neck that makes it easier for you to clean, as well as making it easier for baby to latch onto the nipple. The bottle is BPA Free and it has a ribbed texture to prevent nipple collapse.
Choosing the best baby bottles to use when breastfeeding can feel challenging. You want to make the right choice to increase the chances of your child taking a bottle. One of these bottles will most likely work for your baby and you will be able to head to the store or work without worrying about your baby being hungry. Remember to try one at a time to save money.
Guest Article. Top image source: Deposit Photos