Treating Tired Feet – Reviews of Pampering Foot Care Products
|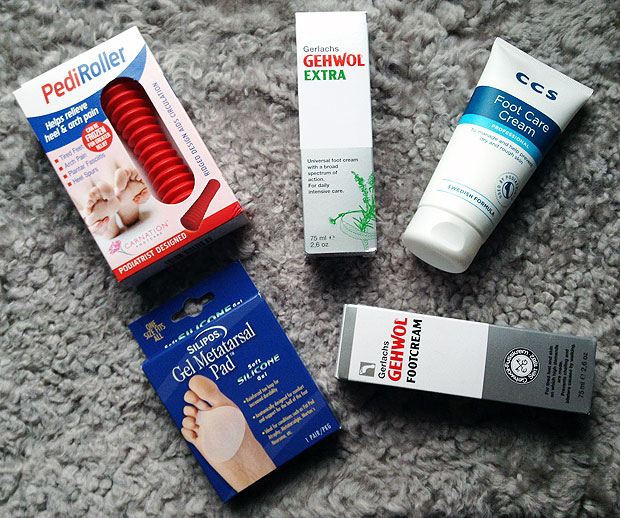 Treating Tired Feet – Reviews of Pampering Foot Care Products
I love treating my feet to some pampering but as a busy mum I don't have much time to myself and need products that work well and quickly! I've been trying out five products from Premier Healthcare & Hygiene, all designed for tired feet needing a bit of TLC.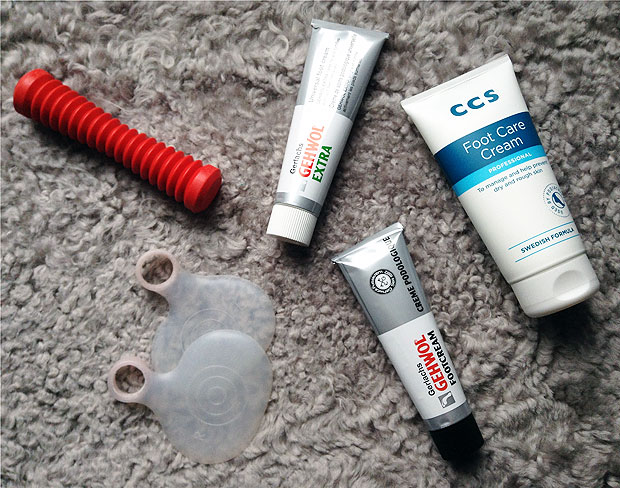 The products that I have tried are the following:
Pediroller

(£2.75)

Gehwol Extra

(£2.96)

CCS Footcare Cream

(£3.95)
Silipos Gel Metatarsal Pads (£4.33)


Gehwol Foot Cream

(£3.00)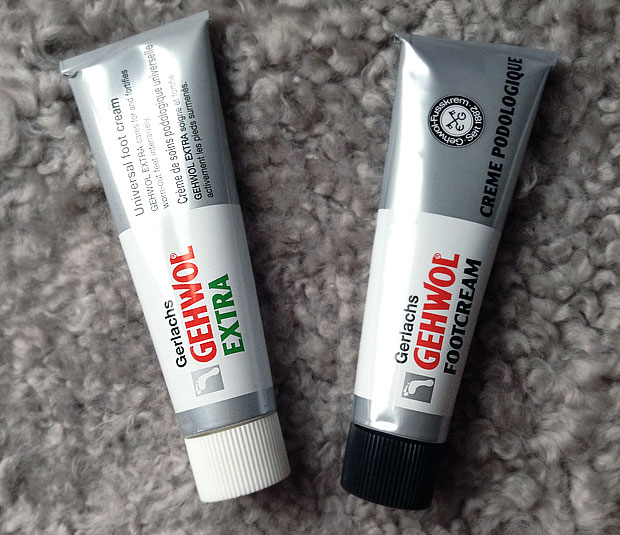 Gehwol Extra & Gehwol Footcream
Gehwol Extra is a really intensive care cream for your feet. It moisturises and strengthens tired, dry feet and prevents itchiness and odour. It's really invigorating and smells absolutely lovely from the natural oils eucalyptus, rosemary, lavender and thyme. I love this herby smell — it's fresh and uplifting. The cream also warms your feet and protects them from cold and damp. The cream is thick and luxurious and a great way to prepare your feet for a long walk or an afternoon in the park while it's still cold and wet outside.
Gehwol Footcream is another lovely cream from the same brand that also treats and protects exhausted feet by preventing blisters, chafing and excessive sweating. It moisturises and strengthens the skin and also makes your feet more resistant to the cold protecting you against frostbite. Perfect if you know you'll be wearing shoes that might cause you some discomfort or are going to spend a lot of time outside in the cold. This cream is really thick and lovely, too.
Both of these creams are really intensive treatments and really feel like they are working hard at protecting and recovering your feet. Gehwol is a brand that has been around since 1882 and constantly updates its products according to the newest scientific research to provide the best care for over-strained feet.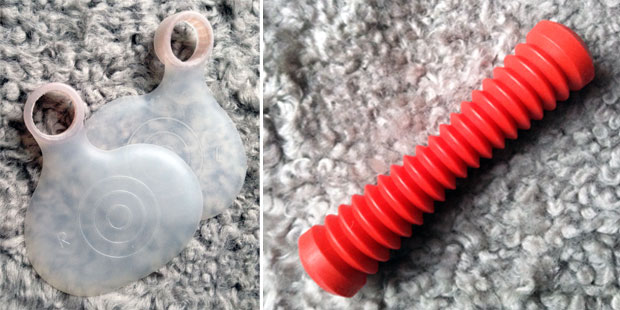 Silipos Gel Metatarsal Pads & Pediroller
These are some strange looking items!
The Silipos Gel Metatarsal Pads are soft silicone pads that you slip onto your feet to protect them against the soreness and burning sensation under your metatarsal heads that some shoes cause. Most women experience this when wearing high heels and I know the feeling very well. I thought these would feel strange and uncomfortable on my feet but I was completely wrong. They are silky smooth and really comfortable — you don't even feel them — and they do really work. They really support the ball of the foot and make my high heels so much more comfortable and I can wear my shoes all night without worrying about them. You can easily wash the pads and use them over and over again. The toe loop is reinforced to make it durable. Great little product to save your feet from painful high heeled shoes.
The Pediroller is an exercise aid that helps relieve foot pains in the heels and the arches of the feet. It helps increase the flexibility of the foot and also increases circulation. I have cold feet so this is really helpful for me. I use it for 5 minute sessions at my desk while I'm working on my computer and it feels like a nice little foot massage. You can freeze the Pediroller if you wish to help refresh inflamed feet.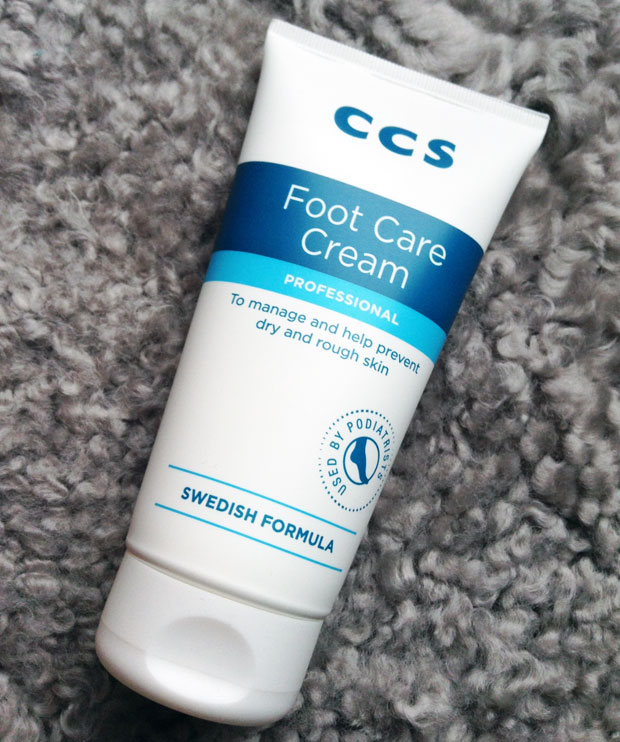 CCS Footcare Cream
This is a foot cream developed in Sweden by CCS — a skincare brand that I know well being a Swede myself. It's a great foot cream to use daily (morning and evening) to help keep your feet in good condition. The cream contains 10% Urea which is found naturally in our bodies and helps keep skin soft and supple and gets rid of any dryness. It is hypo-allergenic, does not contain any lanolin and contains bactericides to help keep feet fresh! The CCS Foot Care Cream is slightly lighter than the Gehwol creams and is a cream to use every day all year round to prevent dry and rough skin. It's got a light peppermint scent that I love for foot care products.
Overall
My feet are loving this new quick pampering routine that I have created with the products above. They are well moisturised and pain free now. Even busy parents can fit in using products like these to care for their feet. All the products are available to buy from Premier Health & Hygiene.
I was sent these products for this review. As always, all my reviews are 100% honest and all thoughts and opinions are my own.