Turtle Bay Sheffield Review – Caribbean Eating & Drinking
|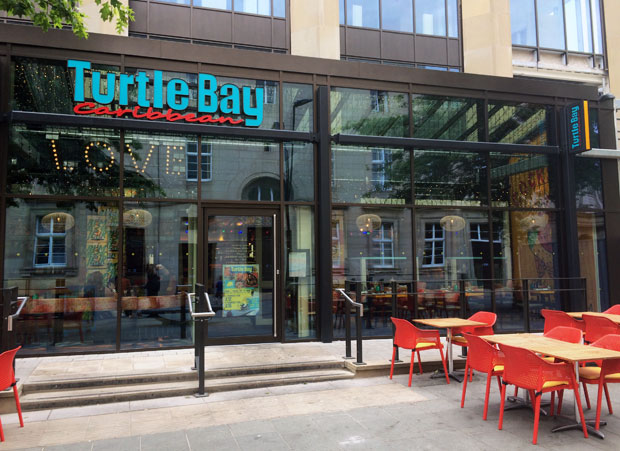 Turtle Bay Sheffield Review – Caribbean Eating & Drinking
Please read my latest Turtle Bay review here as I would no longer recommend this restaurant after our second visit.
My husband and I are both foodies and love trying new restaurants and enjoying meals out together. We used to do this a lot more often before having children, but I've always been adamant that my kids would be the kind who you could take out with you to restaurants for nice family meals. Growing up, my sisters and I always joined my mum and dad out for meals so I knew it was possible. So, we've kept going out for meals since becoming parents — we just go out a bit earlier so that the kids are not too tired and they love it too!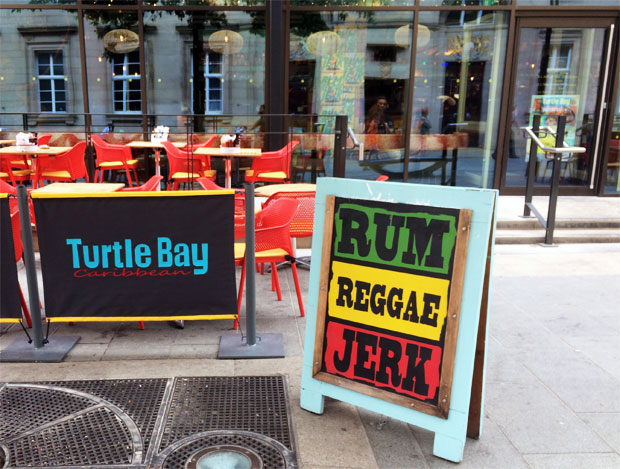 Our latest restaurant visit was last week on Thursday night. The girls and I met up with my husband in town after work and together we headed to Turtle Bay Sheffield that opened earlier this summer. It's a Caribbean restaurant and bar with quite many locations across the UK.
The first thing I'm going to say is that I love the location of the Sheffield restaurant! It's down the large side street running next to Sheffield City Hall so it's nice and central, close to all communications, but as it's on a side street it also feels a bit private which I like too. It's a nice balance and a lovely location!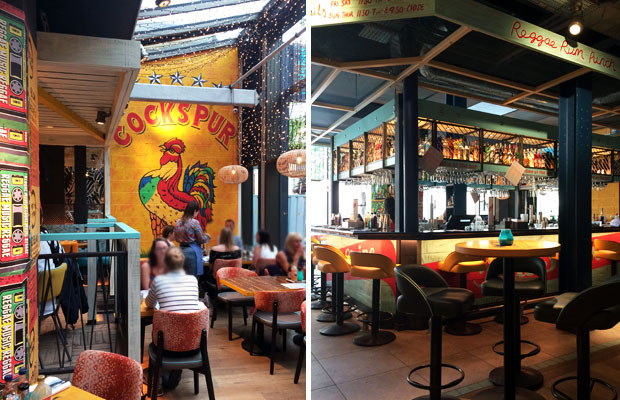 We were greeted at the door by friendly and happy staff who found our booking straight away and took us through to our table which was a booth near the kitchen. The restaurant decor is bright and fun and it's definitely got a Caribbean vibe! It looks great and is the perfect environment for a Caribbean meal. We were there at 5.30pm on a Thursday and it was already buzzing with lots of people heading there for after work drinks and food.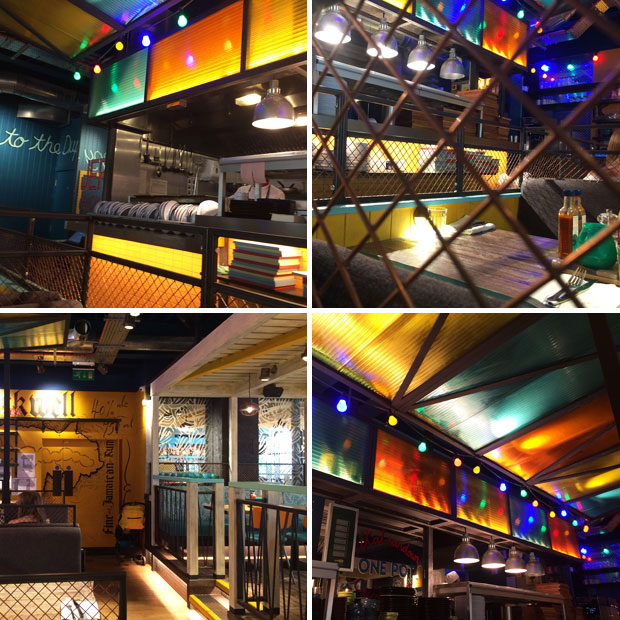 When we were seated, we were handed menus and the kids were given pens, crayons and colouring books too which they were very happy about. These kept them happy for a very long time which was great as it gave my husband and I time to look at the menu and decide what to have.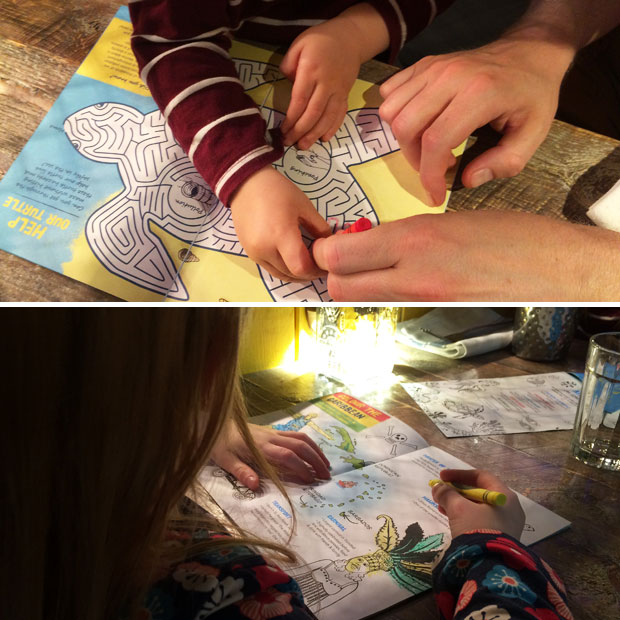 Turtle Bay serve a wide range of cocktails and have 2 for 1 Happy Hour offers too which is great value. This evening, my husband ordered a Red Stripe beer and I had a Passion Punch and later on an Elderflower Cooler which were both really refreshing.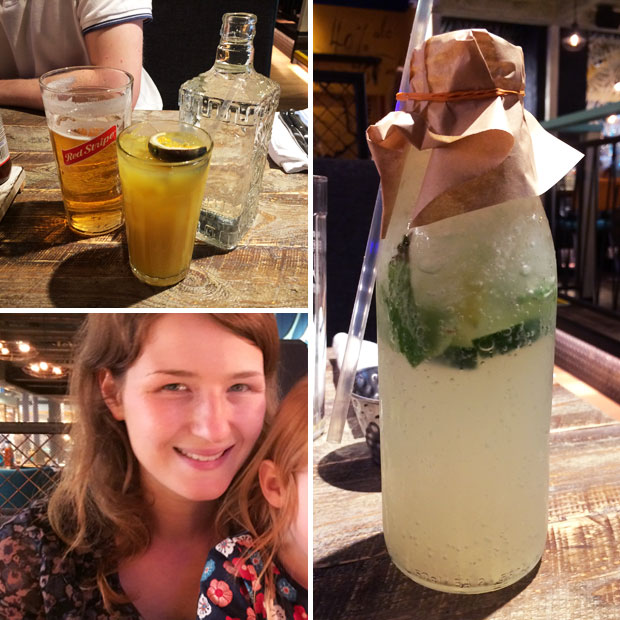 I'm a vegetarian and my husband loves meat but there were lots of things for both of us to choose from. For starters, I had the Garlic Flatbread and my husband had the Jerk Ribs.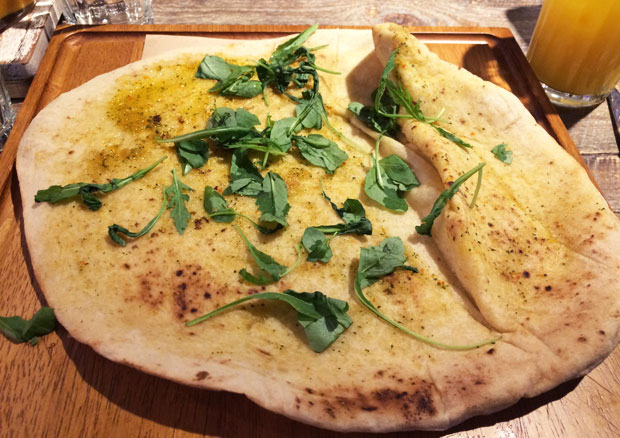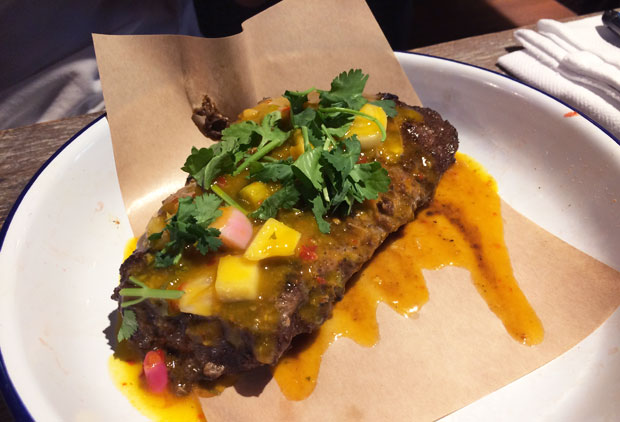 The children's meals came at the same time as the starters which was great as they eat much more slowly than us — especially our eldest. Though our toddler ate the chips (hers and some of her sister's and mine!) at a very fast speed!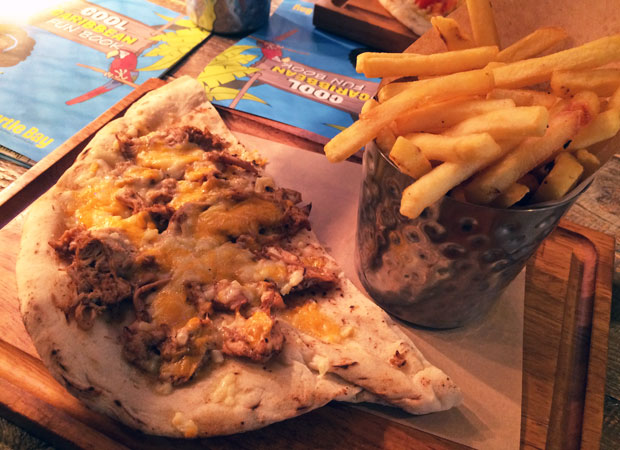 The girls both had a kids' meal from the Little Turtles menu. The both had the Chicken Flatbread which is a pizza style flatbread with melted cheese, chicken chunks and tomatoes. My eldest had her tomatoes on the side because she's not a big fan of tomatoes.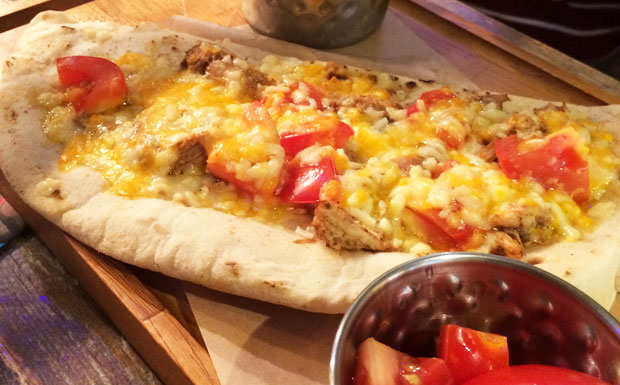 All kids' meals are served with a choice of fries, steamed rice, rice 'n' peas or salad. The girls had fries. We're really happy with the kids's meals — very tasty and very generous servings too. Younger children like ours (aged 4 and 2 years) could easily share one meal — unless you have a chip monster like our toddler! The children's meals are only £4.50 each too which is great value for such a nice meal and large portion.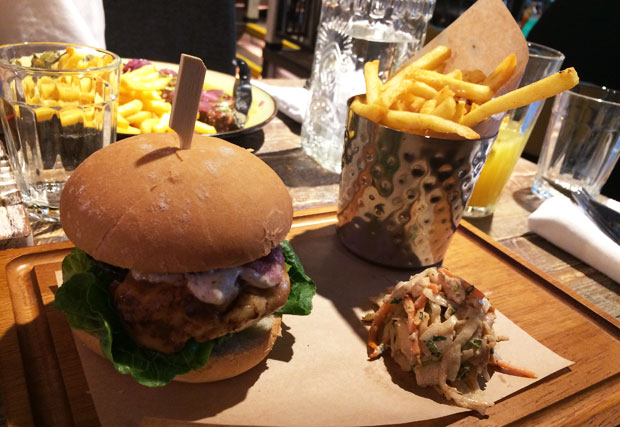 For mains, I had the Halloumi & Mushroom Burger which is a Jerk Portobello mushroom, grilled halloumi cheese, tomoato, sweet onion chutney and drizzled coconut sauce in a toasted burger bun served with baby gem lettuce, Jerk mayo and Caribbean coleslaw on the side. You choose between spiced fries or dressed salad to have on the side and I went for the fries which were amazing! I really like that you can see all the vegetarian and vegan dishes online here so, if you're a vegan or a vegetarian like myself, you can easily see which dishes are suitable for you. The burger was very juicy and full of flavour!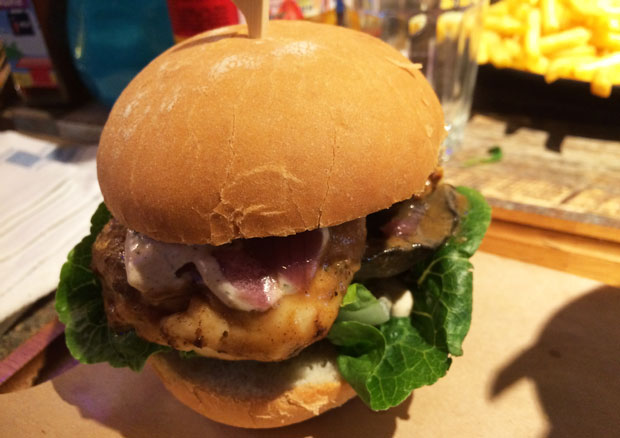 My husband had the Jerk Sirloin Steak that was served with coconut callaloo and spiced fries. You can choose to have this meat plain if you prefer. All the meats are marinated for 24 hours in Turtle Bay's signature Jerk mix and finished over open flames. It felt like a very authentic meal and my husband enjoyed trying the Caribbean flavours.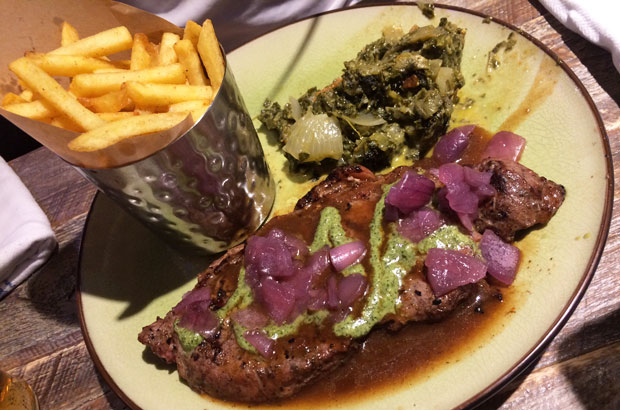 Though we were all quite full, we had a couple of desserts too that we all shared. I'm the one with the sweet tooth in the family so I was in charge of choosing the puddings and went for two of my faovurites
— a brownie and a cheesecake.
The tasty chocolate brownie was served warm with a scoop of vanilla ice cream and the triple layered Banana & Toffee cheesecake was just perfect with its crispy base, creamy cheesecake filling with banana and sweet toffee.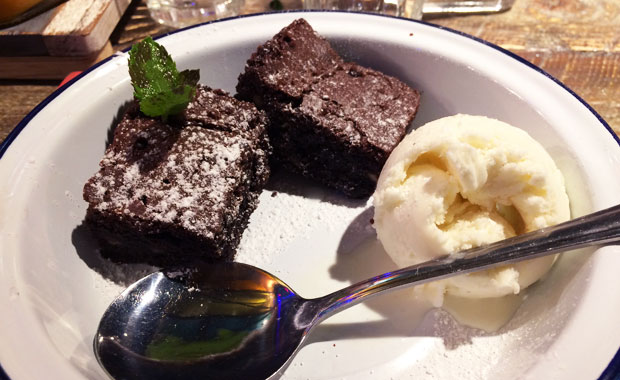 The kids were suddenly starving again when the puddings came out and instantly dove in with a spoon each! Both desserts were really good and we couldn't decide which one was best
—
they actually worked really well together. The desserts vanished quickly and were the perfect finish to our lovely Caribbean family meal.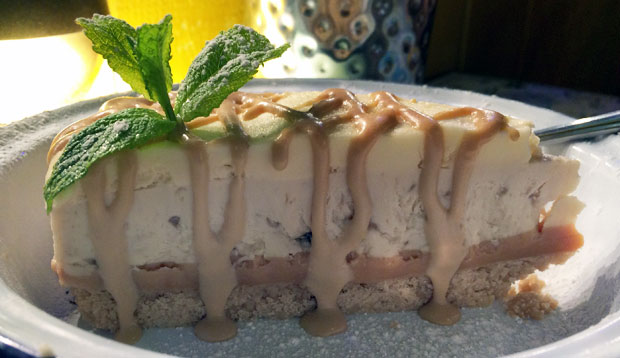 Though the restaurant was quite busy at the time of our visit, we think that the staff did really well juggling customers and tables. The service was never slow and the food arrived quickly. All the staff seemed very efficient and great at handling a busy restaurant with smiles on their faces.
We're very pleased with our visit and I'd highly recommend checking out Turtle Bay for a family meal or cocktails and nibbles with friends.
Please read my latest Turtle Bay review here as I would no longer recommend this restaurant after our second visit.
We were invited to visit the restaurant free of charge in exchange for this review. As always, all my reviews are 100% honest and all thoughts and opinions are my own.