Valentine's Day Gift Guide 2022 – For Him & Her
|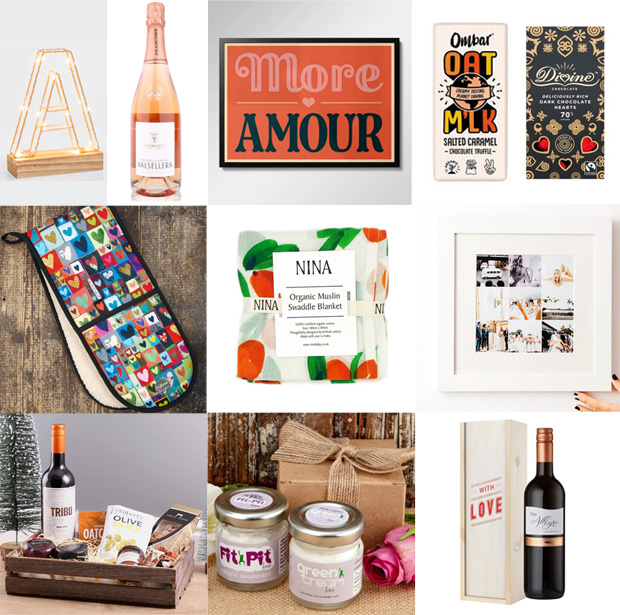 Valentine's Day Gift Guide 2022 – For Him & Her
It's nearly that time of year again – Valentine's Day is coming up in just over two weeks. It's the perfect time to celebrate your love for your partner or your friends on Galentine's Day the day before. In the past, I have usually done two separate Valentine's Day gift guides – one for him and one for her – but this year, I'm doing one with gifts that suit both men and women and several that can be shared and enjoyed together.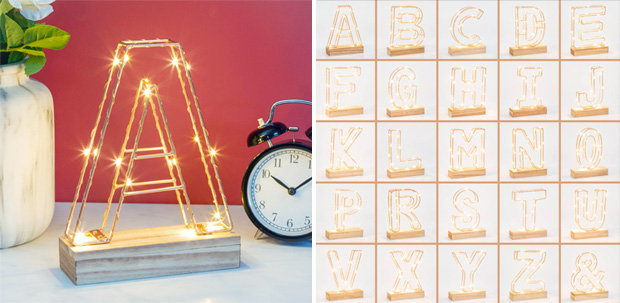 These handmade letter-shaped wire frames are wrapped with soft white LED's ad stand up with the help of a wooden stand. They are battery operated so can be used anywhere and easily moved around. They look lovely in a living room or a bedroom and make a really sweet gift for a loved one. They're available in the full alphabet and in ampersand so you can get your loved one's initial or both of yours together with the ampersand. They are 22cm tall and look great both turned on and turned off.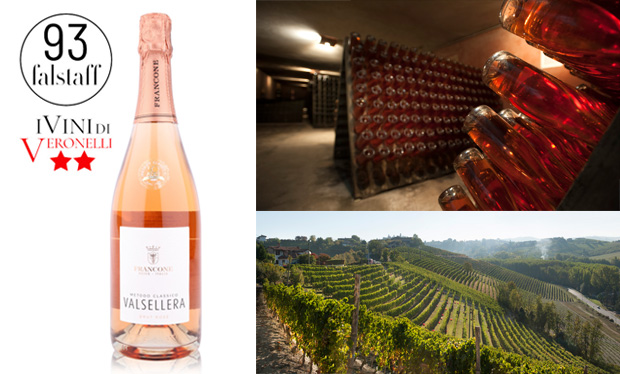 You can't say Valentine's Day without thinking of pink bubbly! If you're looking for a pink sparkling wine to share with a loved one, check out the amazing Francone Metodo Classico Valsellera Sparkling Nebbiolo Rosé Brut NV from Independent Wine.
It's a UK-exclusive, truly unique sparkling rosé from the award-winning winemaker Fabrizio Francone. This delightful pink bubbly is made from Nebbiolo grapes which are usually reserved for powerful reds. The sparkling wine has been made using the classic method (similar to Champagne) and aged for three years which is long for a rosé. This gives the wine a smooth, velvety character. The pale ruby wine has fruity aromas – wild strawberry, raspberry, vanilla and toasted bread. Ideal for enjoying on Valentine's Day!

This delicious wine is available with free next day delivery to UK mainland and you can also get it gift-wrapped for free as well as receive a customized postcard with your order.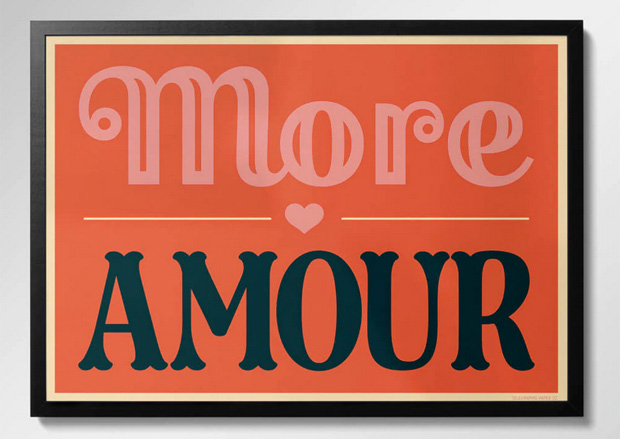 Mint & May is a wonderful shop run by a husband-and-wife duo, Zoe and Doron, with lots of beautifully designed quirky objects for the home. This bold More Amour print is a perfect gift for Valentine's Day, celebrating love and the fact that there can never be too much love in the world.
The striking and romantic print has a French-inspired design (think Moulin Rouge!) and is printed on premium quality paper with a matte finish and fade-resistant inks. The size is A3 which works well in many rooms of the house. It's absolutely gorgeous and I can't wait to get ours up on the wall!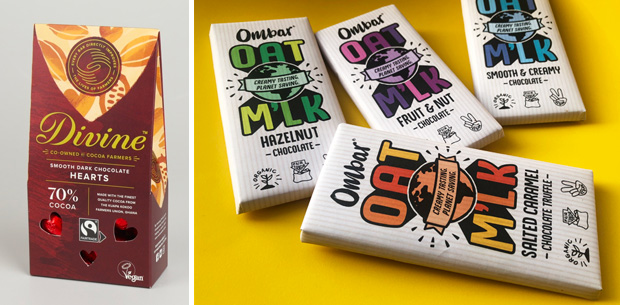 Can you celebrate Valentine's Day without chocolate? I don't think so. When buying chocolate for a loved one, you should of course buy their personal favourites. If your loved one is eating a dairy free diet, there are plenty of great options available these days. For lovers of dark chocolate, check out Divine Fairtrade Dark Chocolate Hearts.
For dairy-free lovers of milk chocolate, there's some wonderful news! Ethical and vegan chocolate brand Ombar have a range of new chocolate bars and the Salted Caramel Truffle bar has received lots of attention with many people finding that it resembles Lindt Lindor and some even saying that it's better.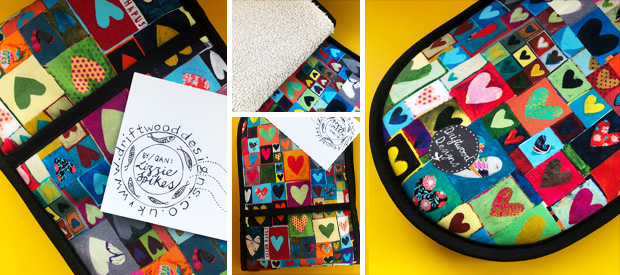 Driftwood Designs Hearty Calon Lan Oven Gloves
Lizzie Spikes is an artist and designer who draws inspiration for her vivid illustrations from the coast and countryside of her home in Aberystwyth, West Wales. Her new Hearty range includes a wonderful selection of stylish and practical homeware items featuring Lizzie's colourful hand-drawn heart illustrations.
The original inspirational piece was painted onto pieces of driftwood and can be bought as a framed print. The homeware range includes bags, tea towels, cushion covers, a lampshade and these stunning oven gloves. The Hearty print is perfect for Valentine's Day, of course, and the oven gloves would be a great gift for anyone who loves to cook or bake. Lizzie's designs are available from driftwooddesigns.co.uk with free UK postage.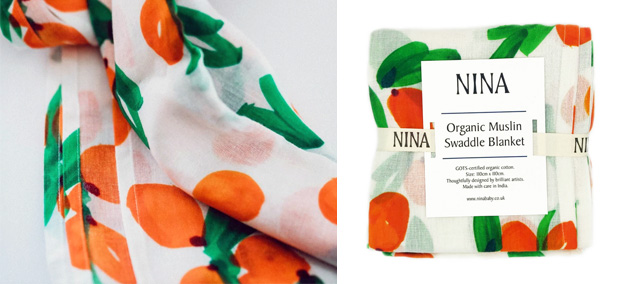 NINA Clementines of Barcelona Muslin
This stunning organic muslin swaddle blanket from NINA with its gorgeous summery print would make a lovely gift for new parents and their newborn babies. Large muslin blankets are so useful for both mother and baby and can be used in so many different ways. NINA works with emerging female artists who design unique prints for NINA and have also licensed some classic and much-loved prints from the V&A Museum.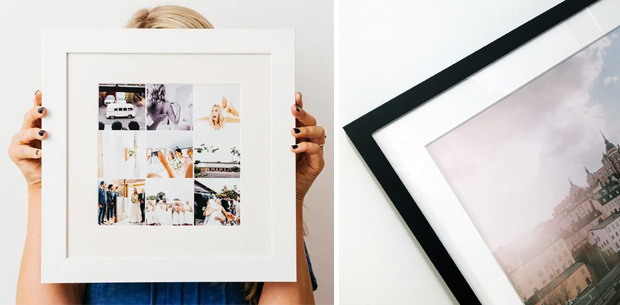 Inkifi Framed Instagram Prints
A framed favourite photo of you and your loved one or a collage featuring some of your favourite shared memories would make an amazing Valentine's Day gift. Inkifi lets you create your artwork quickly and easily using their website or their app.
Here you can see the Classic Framed Prints option – choose to feature 1, 4, 9 or 16 of your own photos for a really special gift for your loved one.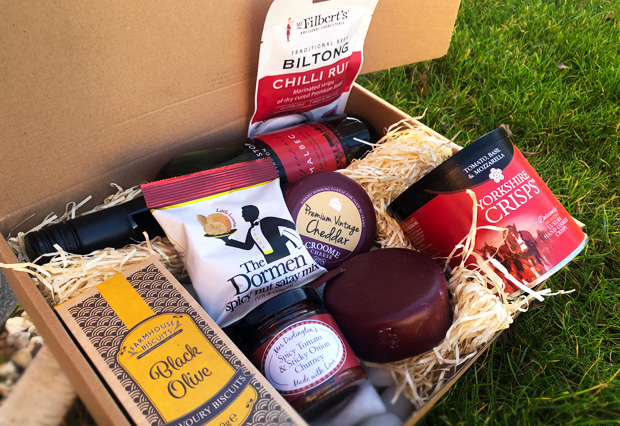 Boutique Gifts Personalised Wine & Cheese Hamper
I love a hamper full of delicious treats and think they make brilliant gifts for lots of occasions. For Valentine's Day, this lovely Wine & Cheese Hamper from Boutique Gifts makes a great choice to share with your partner.
Boutique Gifts create personalised products such as jewellery, mugs, pens, notebooks, and lots of other gifts for all occasions. Most products are produced in their workshop in Nottinghamshire.
This hamper is packed to the brim with everything you need for a delicious wine and cheese meal – wine, cheese, biscuits and nibbles. Ideal for cheese lovers!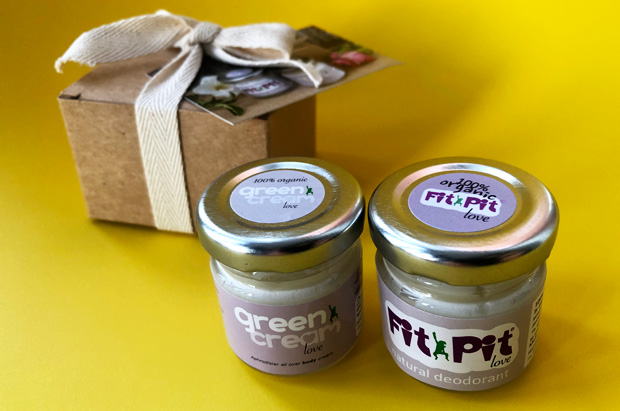 Fit Pit Love & Green Cream Love Gift Set
You might have seen my recent review of Fit Pit natural deodorant and Green Cream from The Green Woman. They also have a lovely gift set that's perfect for Valentine's Day – the Fit Pit Love & Green Cream Love Gift Set that you can see above.
The set contains the multi-award-winning Fit Pit natural deodorant in the 'Love' scent paired with Green Cream Love aphrodisiac body cream. Both products are scented with jasmine, frankincense and rose essential oils – romantic and seductive scents.
The products are vegan, cruelty-free, plastic-free, certified organic and free from aluminium, parabens and BPA. The gift set includes 2 x 25ml jars, gift wrapped in a natural cardboard gift box with a cute bow. You can include a gift message with your order if sending it directly to a loved one.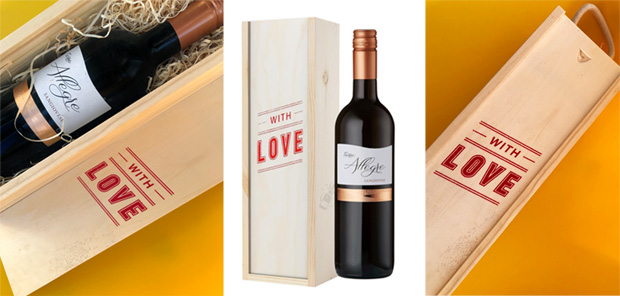 Sparkling Direct With Love Valentine's Day Gift Box
Sharing a bottle of wine with your partner is always a nice thing to do but especially so on Valentine's Day. If you're into red wine, then a bottle of delicious Sangiovese red wine from northern Italy is perfect. This lovely gift set from Sparkling Direct includes a bottle of Italian Sangiovese Red Wine, beautifully presented in a wooden gift box, decorated with the words 'With Love' on the lid. You can also personalise the gift with a message to your loved one. Available for next day delivery in the U.K. Sparkling Direct has lots of Valentine's Day wine gifts to choose from.
Collaboration. This gift guide features gifted items that I have chosen to include.