Vosene Kids Gentle to Skin Review
|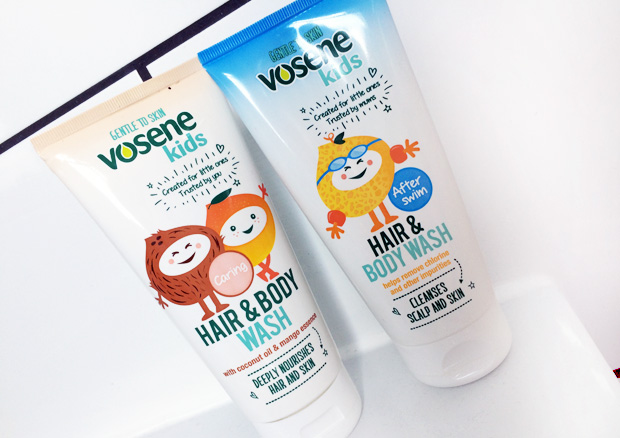 Vosene Kids Gentle to Skin Review
A few weeks ago, we tried a few new products from Vosene Kids and now we've tried a couple more that are made to be extra caring for children's skin which is just what we need as my daughters are both prone to get dry skin.
The two products we have tried are Vosene Kids Afterswim Hair & Body Wash and Vosene Kids Caring Hair & Body Wash.
The first one is especially great for using after swimming as it will gently cleanse skin, moisturise it and also remove chlorine and other impurities after a dip in the pool. It's a tear-free formula (a must for us!) and the product is dermatologically tested and paediatrician approved. It's also free from soap, SLS, SLES, MIT and parabens. This one is suitable from 3 months onward. It's a lovely and creamy hair and body wash that works very well on my girls and I've tried it myself too. We use it at home or when going swimming.
The second product is my favourite, the Caring Hair & Body Wash with coconut oil and mango essence. It's a gentle mult-tasking bath product that cleanses skin and hair and moisturises with nourishing coconut oil. The scent is amazing — very tropical and perfect for summer. This formula is also tear-free and dermatologically tested and free from MIT and parabens. The creamy formula is lovely and feels really nourishing and gentle — just what my girls need.
Find out more about Vosene Kids here.
Thank you to Vosene Kids for sending us these products! As always, all my reviews are 100% honest and all thoughts and opinions are my own.