Ways to Help Your Preschooler Prepare for School
|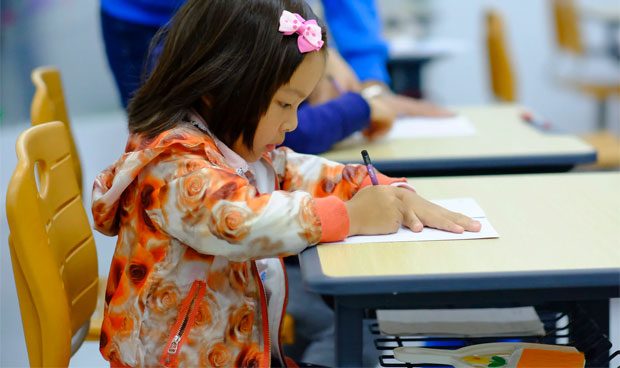 Ways to Help Your Preschooler Prepare for School
Next year, it's my middle daughter's turn to start school when she'll be four years old. There are a few things that are good to be able to do before you start school like recognising your name, being able to get dressed yourself, being fully toilet trained etc. but I also think it's helpful to have a few basic academic skills before you start. Your child will of course be taught everything they need to know at school but there's no harm in being prepared and practising some skills ahead of time to make starting school a little less overwhelming. Also, many kids want to learn things sooner too.
The skills I'm referring to are learning the letters and the numbers — recognising all them and being able to write them. My three-year-old has shown an interest in these things for a while now so we're encouraging her and spelling out things she wants to write and showing her how to write letters and numbers. She's really enjoying it and improving her skills quickly.
There are a few things that we're using to help her and us with this process and they are: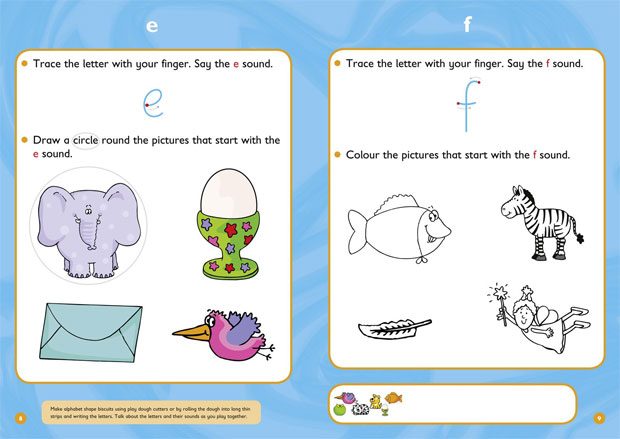 Educational Activity Books
We call these school books! They're any educational activity books but the ones that focus on learning how to write the letters and numbers are great to start with. We love Collins for educational activity books. I bought big bundles of these for both my older daughters and they love sitting down and working through a book.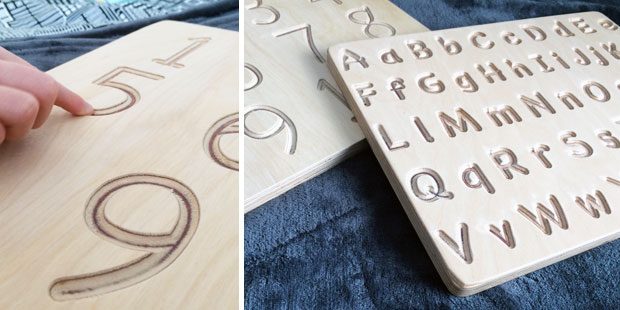 We have a couple of tracing boards by Sawdust And Rainbows from Luna & Cash and they are brilliant. They're beautiful and so useful as your child can practice the shape of the letters over and over. We use wooden chopsticks that we have from a wooden toy sushi set but you can use your fingers too. It's a great way to incorporate letters and numbers for children who might not like books as you can use them for different games and activities too.
Books & Games that Focus on the Alphabet
We have a few books that focus on the alphabet and this is a great way of learning the letters and their sounds as well as words that begin with each letter. We have simple primer books with Peppa Pig and the beautiful Animalphabet by Julia Donaldson in our home library, for example. Games and puzzles (like this jigsaw from Tinyme) are also great ways to incorporate the alphabet into everyday play for your preschooler. Orchard Games make lots of great educational games!
Letters (and Numbers) to Play with
Items like building blocks with letters and numbers will keep them in view as your child is playing and will make them recognisable. We have Lego Duplo with numbers on and my girls also play a lot with our Bananagrams game and use the letter tiles to make words. You can get creative here and do educational things with pretty much any toys or other items. We make letters and words out of domino or Jenga blocks, build letters with Lego or even use Play-Doh to recreate the shapes of letters or numbers. Fridge magnet letters and numbers are brilliant too!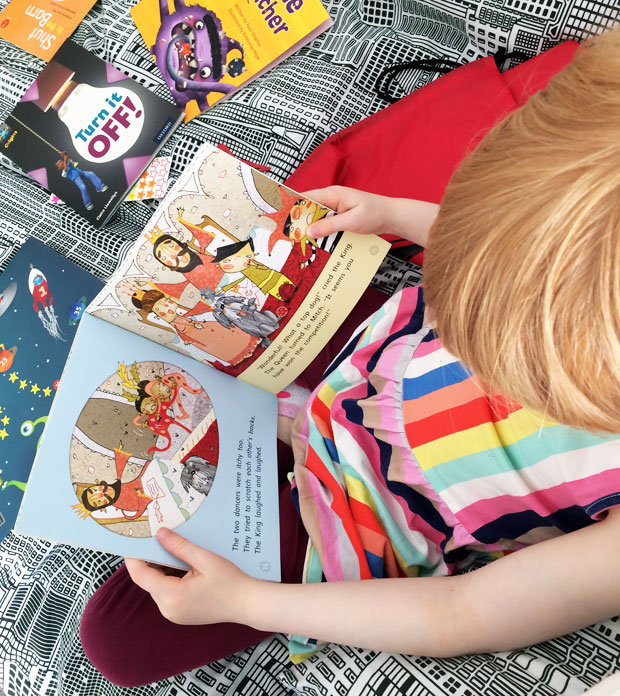 The rest of your children's books library will also work as an inspiration to read and learn new words. As your child starts to recognise letters, it's only a matter of time before they start reading simple words so a selection of books that they love is great to have. As they start reading, I highly recommend getting a Reading Chest children's book rental subscription. It's a brilliant service that lets you borrow books that are at the right reading level for your child. When you're done with them, you send them back and new ones arrive in the post. It's brilliant!

Some of the mentioned products were kindly gifted to us but I have chosen to write this article and include these brands.