We Made Me Wuti Wrap Review
|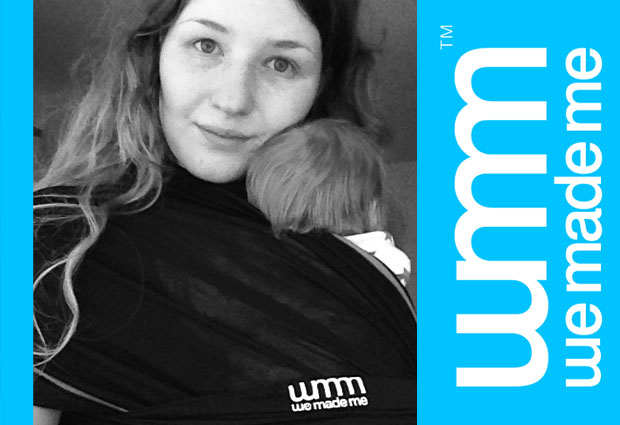 We Made Me Wuti Wrap Review
Babies love being close to their parents. After being all snug and close to mum for 9 months while in utero, it's not strange at all.
I've just become a mum of two a month ago and I "wore" my first baby quite a lot in a baby wrap first and then in a baby carrier up until quite recently. Now that I have two little ones to look after — my eldest is nearly two and a half — a baby carrier or wrap is even more essential as I need to have my hands free to do things with my older child plus to do everything else like working on my computer, looking after the house and getting out and about without a pram on some days.
With my first baby, I borrowed a fabric wrap from my sister but I didn't use it that often as I never really got the hang of it and it didn't feel as secure as I wanted it too. I really wanted to try a baby wrap again this time around as I think wraps are the best way to carry newborns and very young baby's as it keeps them extra close and in a position that is natural to them.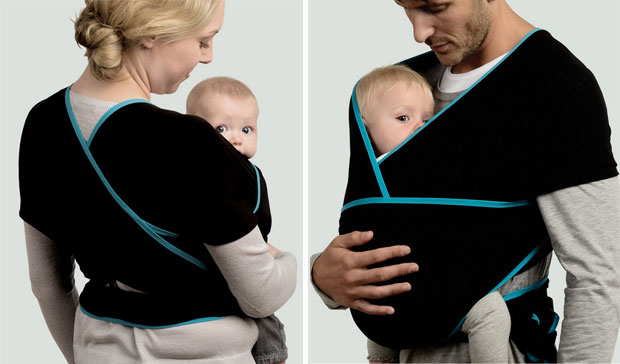 We Made Me is a company that makes innovative baby wraps and baby carriers. I first came across the brand on social media and saw quite a few other mums and dads using their products. Their Wuti Wrap looked amazing and when they announced they were looking for real mum and dad testers, I quickly applied to test it.
It's a very comfortable wrap for both the parent and the baby who sits in a position that makes them feel secure. Wearing your baby in a Wuti Wrap makes the transition from womb to the outside world a bit gentler for the baby and lets the parent enjoy the closeness of the baby whilst also being able to get on with other things.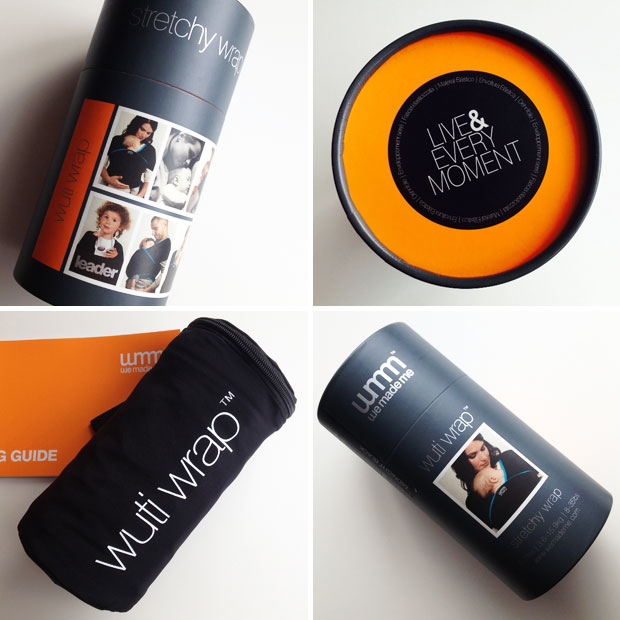 The Wuti Wrap is especially suitable for newborn and young babies between 0-9 months but can be used for older babies too. The safe and tested weight range is 3.6–15.9kg / 8–35lbs.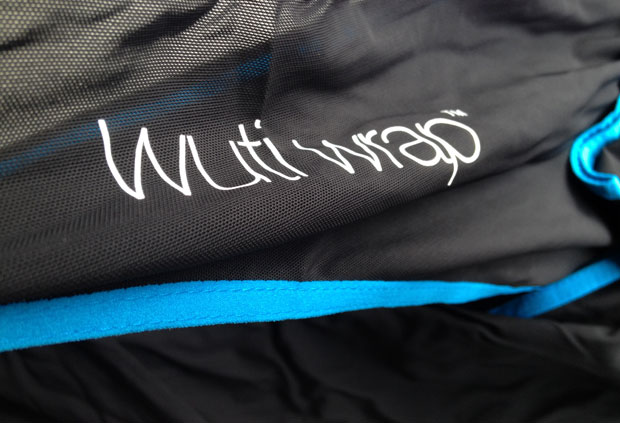 The wrap is made from woven, stretchy fabric that is very durable and breathable. It's generously long and wide to adapt to your growing baby and, since it's a wrap, one size fits all and you don't need to adjust anything when you change who's wearing the baby. The mesh material also doesn't sag from the weight of a baby. It's machine washable (at 40 degrees) which is a must for us because Baby No. 2 has reflex and vomits A LOT.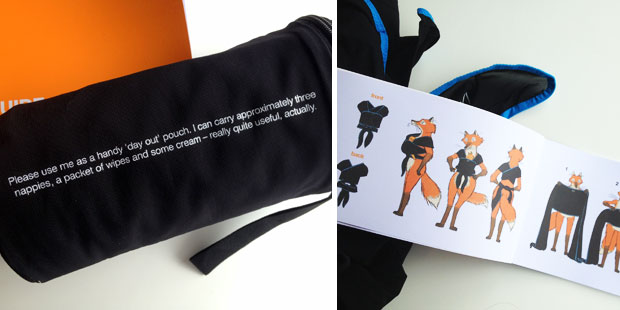 The wrap has tapered ends and contrasting colour binding which looks great but also allows the wearer to check the ergonomically correct positioning of baby. The Wuti Wrap is packaged beautifully in a sturdy cylindrical box that can be saved and used for baby keepsakes or to store the wrap.
It comes in a mesh pouch that is ideal for storing the wrap in under the pram or in your bag when you're out and about. The pouch can also be used as a bag for carrying a few nappies and a packet of wipes or other baby essentials on days out.
You get an educational Babywearing Guide with the wrap that is illustrated and contains instructions on how to use the wrap. The instructions are thorough and the step-by-step illustrations make them really easy to follow.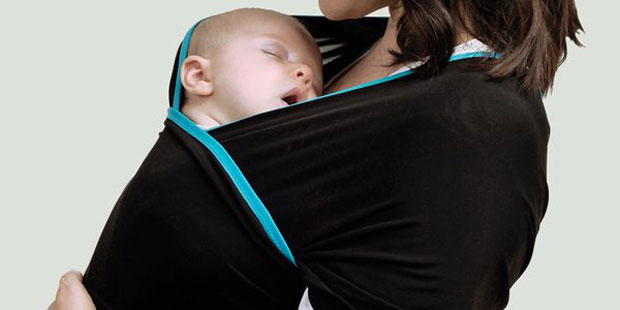 The first couple of times, I had to check the instructions to make sure I got it right and I also found a video on YouTube that helped me when I didn't have access to the booklet. I quickly got a hang of it though and the coloured edging really makes it much easier than if it were to be all the same colour. After a few goes, it's really easy to tie the wrap.

I feel very comfortable wearing my baby in the Wuti Wrap. She's very happy in it and often falls asleep straight away and I feel that she stays in place and that the wrap is very safe and secure.
The Wuti Wrap is available from WeMadeMe.com, Amazon.co.uk and some other baby retailers. It costs £49.99 and is available in three colours — midnight black, lavender and pebble.

We were sent this item to review it. As always, all my reviews are 100% honest and all thoughts and opinions are my own.