What Gifts to Buy Men for a Housewarming Gift
|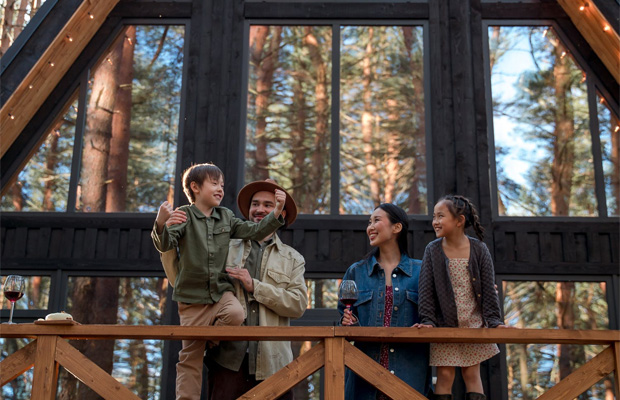 What Gifts to Buy Men for a Housewarming Gift
A new house is always a big deal. If you know a man who's recently bought a house, it's time to think about good housewarming gifts for him. Here, we list down the best housewarming gift suggestions you can give any man with a new home. Check them out!
1. Personalized Cutting Board
If he likes staying in the kitchen and cooking up delicious food, then a personalized cutting board is a perfect gift. These come in various sizes and shapes, plus you can customize the board with his name or a meaningful word for him. If you want to more ideas like this, click here.
2. Bluetooth Shower Speaker
If your man likes to wind down in the bath while listening to music, he'll appreciate a high-quality Bluetooth shower speaker. Such a speaker is perfect for the shower because it's waterproof — you can even fully submerge it in water. Your recipient's shower times will never be dull and boring anymore.
3. Beard Grooming Kit
One of the go-to gifts for men — for housewarming purposes or not — is a beard grooming kit. If the man has a beard, he'll absolutely love this gift. This helps them ensure their facial hair is well-groomed. Beard kits often have beard conditioners, shampoos, oil, balm, brush, combs, scissors, and a storage bag.
4. Pocket Knife
Men love handy tools, and a pocket knife hits the mark. Find pocket knives that have razor-sharp edges that can cut through anything. You can find many stylish designs, too; some stores even let you customize the knife through engraved markings and words.
5. Fitness Ab Roller
If the recipient is a health buff and fitness-conscious, then a fitness ab roller is a sure bet. This gift will help the man sculpt the perfect abdominal muscles he wants. With this ab roller, he can burn calories faster, build more muscles, and improve his overall endurance. And even if he's not a gym buff, just seeing this ab roller and seeing other people work out might inspire him to get through intense exercises. You can also throw in other items such as fitness training workout books and knee- and arm pads.
6. Hand Tool Kit
Again, men love handy tools. And what's better than one piece of handy tool? A full set of them. Search on Amazon and other places to find hand tool kits, which often have hundreds of items in one box — hammer, screwdrivers, wrenches, pliers, cutters, insulation tapes, and more. Choose from sellers proven to sell high-quality products since some of these kits may contain low-grade items that might not do the handy job that your man wants to do.
7. Personalized Key Holder
Simple yet functional, a personalized key holder is an underrated gift that many men actually love. It can serve as a great decoration for new houses while also holding on to people's keys and whatnots. Keyholders are easy to install, and they can be personalized to reflect the personality of your recipient.
8. Portable Charcoal Grill
What's better than nicely grilled burger patties for a new home? If the man loves good food, you can't go wrong with a portable charcoal grill. You can find grills that are compact yet can hold an ample amount of food. They also often come with good dampers that let you control the temperature, making them super easy to use.
9. Easy-Pour Growler
Growlers are perfect for men who want to keep their beer tasty, fizzy, and cold. Any man would also highly appreciate this gift just for its functionality. If he likes to travel, he can carry this with him to store up his favorite beverage. This also makes the gift perfect if your man likes to hike or do outdoor activities.
Guest Article.