What's in Emma's Diary Packs 2016?
|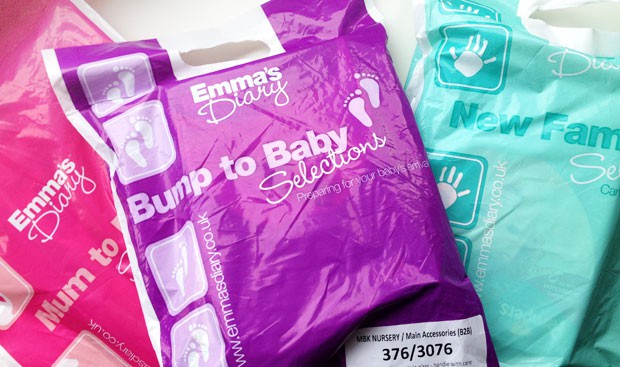 What's in Emma's Diary Packs 2016?
Last week I picked up my Emma's Diary packs for this pregnancy and I thought I'd show you what was in them. If you've not heard of these before, they are free packs for pregnant ladies with offers and samples in them that are related to pregnancy or baby. The website also offers lots of advice on conception, pregnancy, birth, baby and toddler as well as competitions, forums, celebrity news and shopping offers. When you sign up, you get access to your vouchers that you print off and take to Argos or Boots to exchange for your packs. When you sign up, make sure to tick or un-tick all relevant boxes if you don't want any advertisement mail and don't want Emma's Diary to share your contact details with other companies.
There are three packs to pick up — Mum to Be Selections, Bump to Baby Selections and New Family Selections and they all contain different things and the contents change at least yearly. If you're wondering what's in Emma's Diary Packs 2016, read on!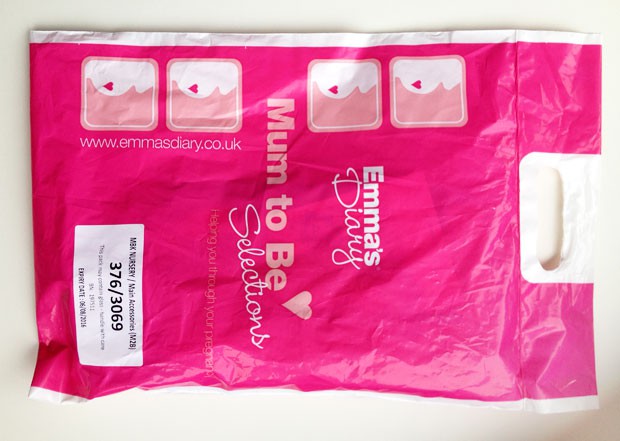 Mum to Be Selections
The first pack is the slimmest and contains the least amount of samples. You get a bunch of offers and vouchers but none that were relevant to me.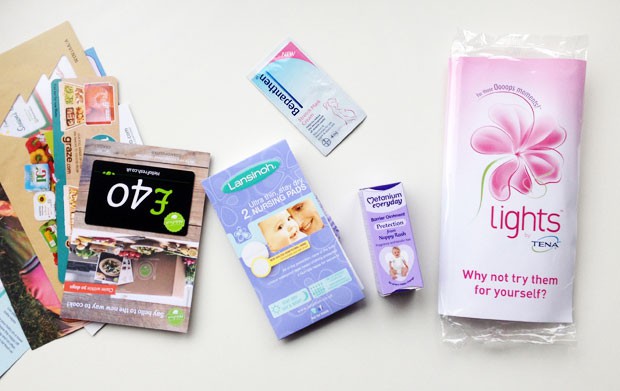 The samples I got were: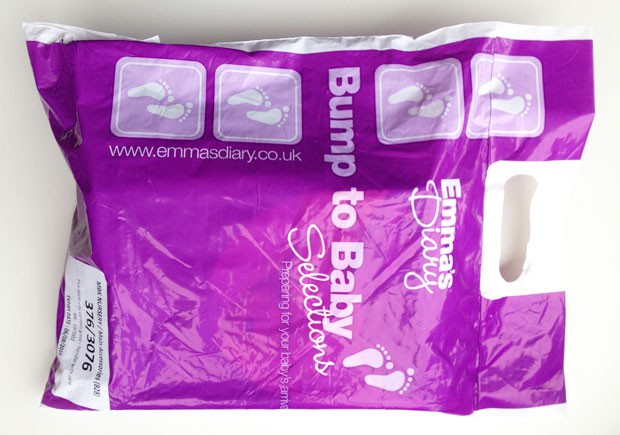 Bump to Baby Selections
The second pack is a bit bulkier and contains more samples as well as lots of coupons and offers (again none that were relevant to me).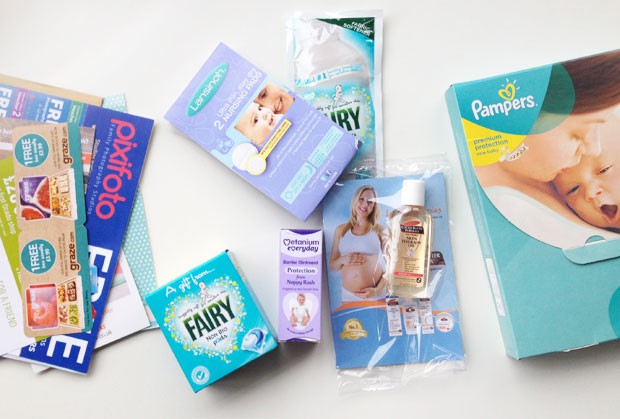 The samples I got were:
Lansinoh Nursing Pads (Pack of two)

—

another pack of these to add to my hospital bag.
Metanium Everyday Barrier Ointment Protection from Nappy Rash

—

another sample tube of this great barrier cream.
Palmer's Cocoa Butter Formula Skin Therapy Oil 

—

a sample bottle of this lovely body oil to pamper your bump with. It's a generous size 25ml bottle to try out to see if you like the product before going out and buying the full-sized one. I really love Palmer's products and especially the pregnancy/stretch mark ones.
Fairy Non Bio Pods

—

a laundry detergent sample perfect for washing newborn clothes in as you prepare for your baby.
Fairy Fabric Softener Sachet

—

also great for when you wash your baby's clothes before they arrive (or after!).
A Pampers Newborn box.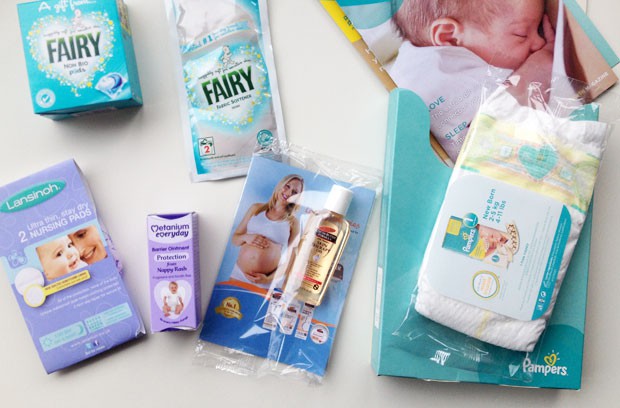 The Pampers box contained a newborn size 1 nappy sample and some baby care leaflets.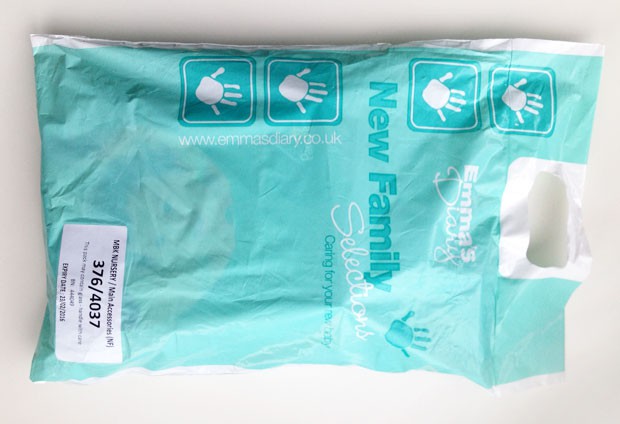 New Family Selections
The third and last bag has quite a lot of content too, including products samples, a little booklet about teething and more coupons and offers (not relevant to me again).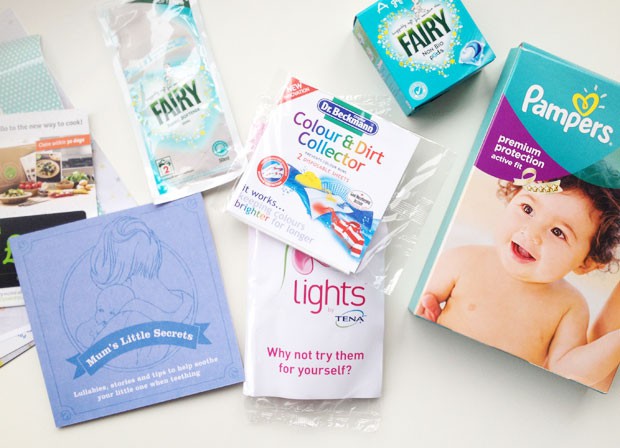 The samples I got were: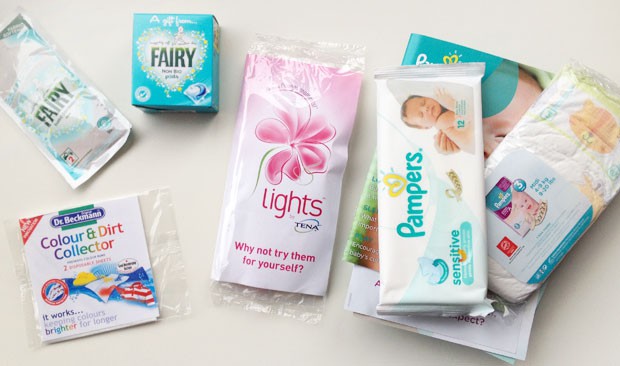 This Pampers box contained some leaflets, a sample of a size 3 nappy and a 12-pack of Pampers Sensitive Wipes. I love these wipes and this size pack is great for the changing bag. It's good to get nappy samples to try to see if they're a good fit for your baby and their skin type. When I was pregnant last time, I got ALDI Mamia nappy samples and that was the brand I ended up using the most with my daughter and still am.
I hope this post has been helpful if you're wondering what these Emma's Diary packs contain and if it's worth it for you to go pick them up. For me, the samples are very useful but I've not used any of the vouchers. The online offers on the Emma's Diary website are more useful I think as you get £200 worth of Argos money off vouchers and a photo book voucher worth £15 there.