What's in Emma's Diary Packs 2018?
|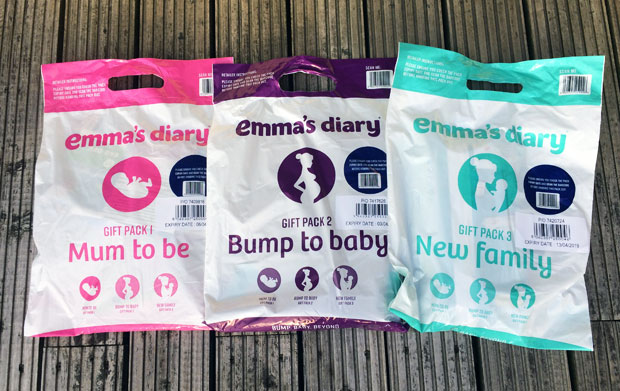 What's in Emma's Diary Packs 2018?
A couple of weeks ago, a picked up my Emma's Diary packs for this pregnancy. I've had them for all my pregnancies and the contents vary a bit each year, so I thought I'd share what's in them at the moment, in case you're wondering.
If you've not heard of Emma's Diary, then they're free packs for pregnant ladies with offers and samples in them that are related to pregnancy or baby. The website also offers lots of advice on conception, pregnancy, birth, baby and toddler as well as competitions, forums, celebrity news and shopping offers. When you sign up online, you get access to your vouchers that you now redeem in the Emma's Diary app and take to Argos or Boots where you show them and collect your packs.
It's all free and straightforward and the only thing I'd say is to make sure you do it to un-tick all relevant boxes when you're signing up if you don't want to receive any advertisement mail and don't want Emma's Diary to share your contact details with other companies.
There are always three packs to pick up — Mum to Be Gift Pack 1, Bump to Baby Gift Pack 2 and New Family Gift Pack 3 and they all contain different things and the contents change at least yearly.
If you're wondering what's in Emma's Diary Packs 2018, read on!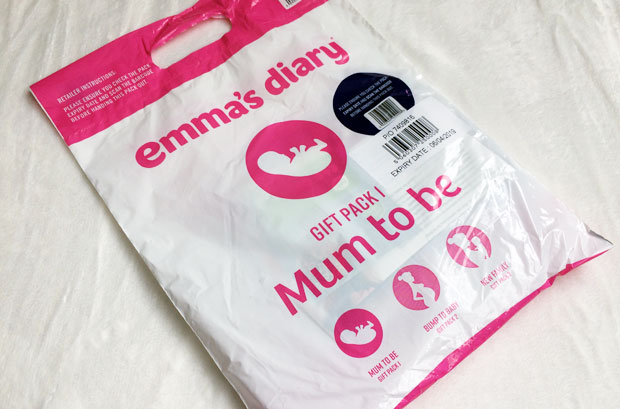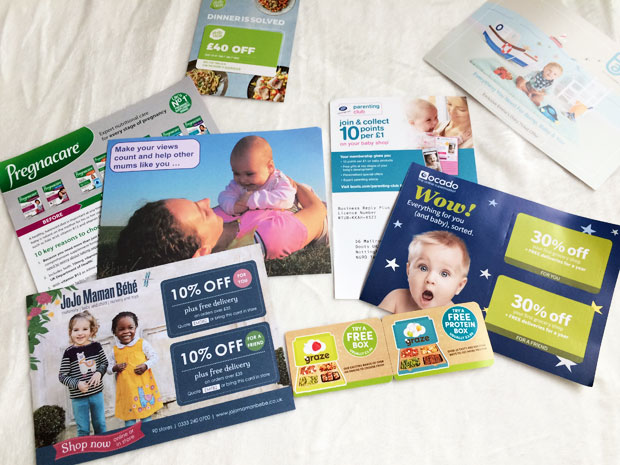 Emma's Diary packs always come with lots of coupons and vouchers which may or may not be useful to you. I'm having my third baby so am already a member of the Boots parenting club for example and don't need to buy many baby items as I've saved things from my previous two. If I was a first time mum, I'm sure I'd love to use the JoJo Maman Bébé discount to buy some cute baby clothes!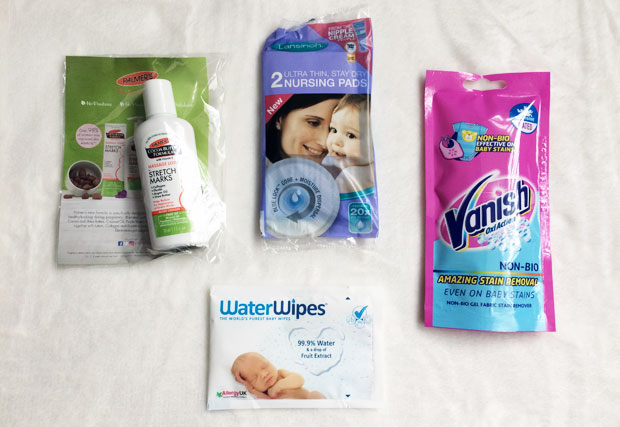 The samples I got were: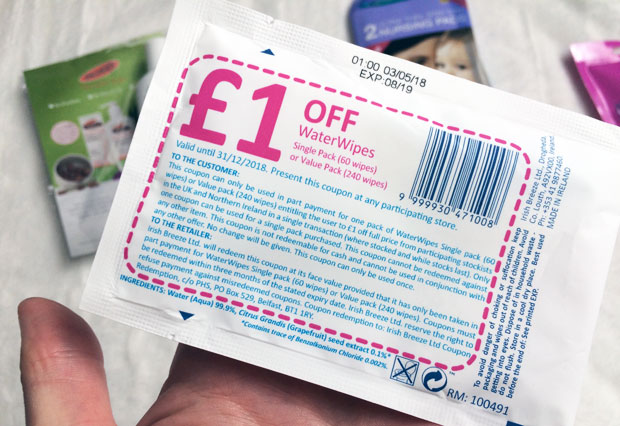 I think the samples in this gift pack were quite good and useful! I've already used the cream, the Vanish and the wipe and am saving the breast pads for when my baby is here.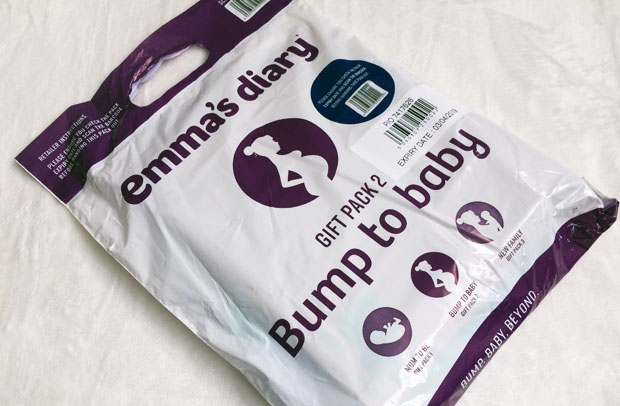 Gift Pack 2: Bump to Baby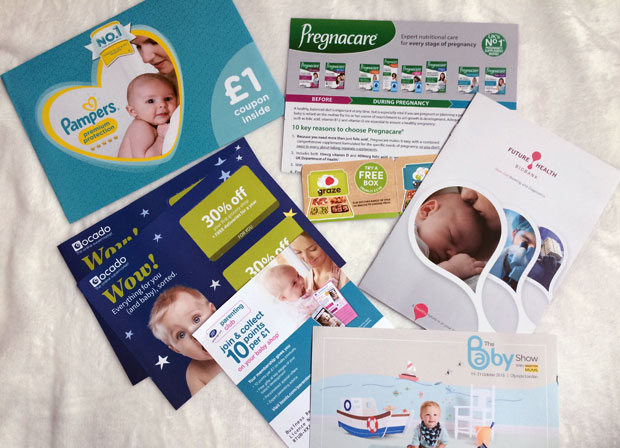 The second pack contained lots more vouchers and a good selection of samples.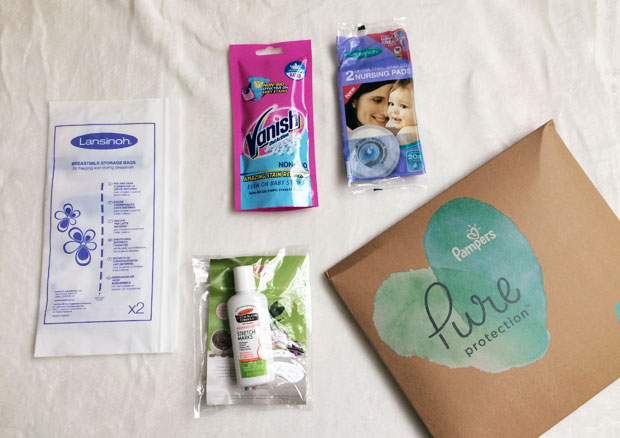 The samples I got were: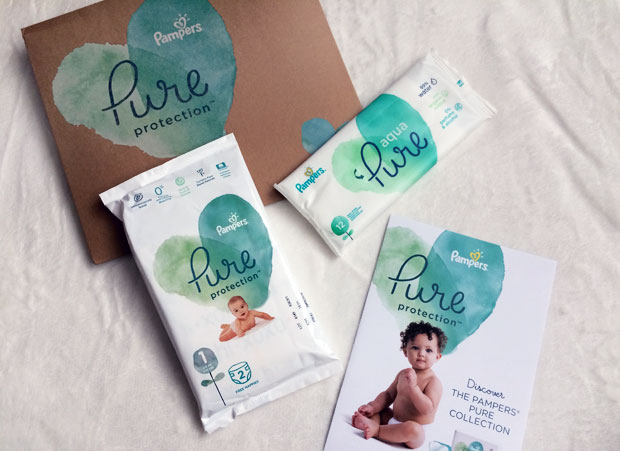 The Pampers pack contained a pack of two Size 1 nappies and a small packet of baby wipes (pack of 12). Pampers nappies are not my favourite but I've not tried this type and I do love their wipes. The wipes are very gentle and just the right wetness. The pack of 12 is a handy size for your changing bag. I will be using mainly cloth nappies with my third baby (I've invested in a lovely collection of newborn cloth nappies!) but it's good to have a few disposables on hand.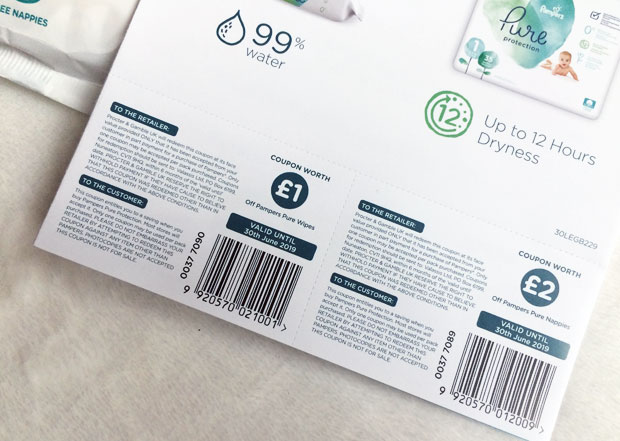 The Pampers pack also included coupons for both the wipes and the nappies in case you like them and want to buy full-sized packs.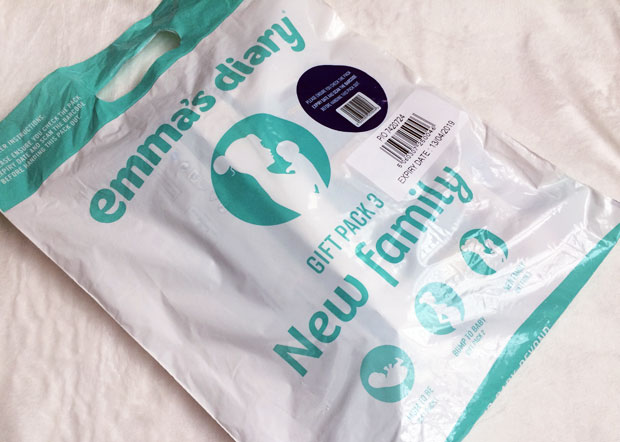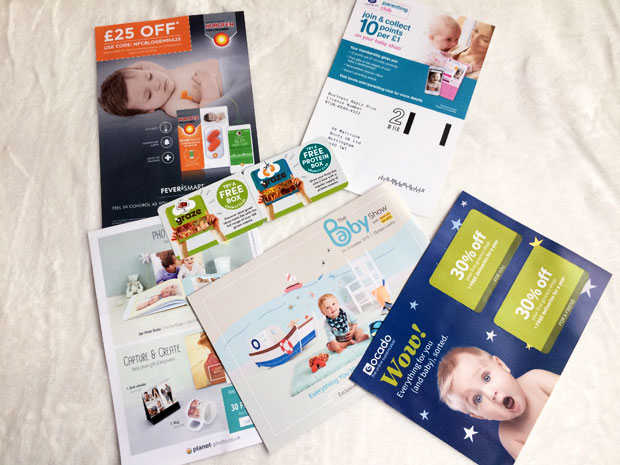 The third pack contained more vouchers, including a £25 off one for Nurofen For Children FeverSmart Temperature Monitor which is great if you were planning to buy one of them anyway.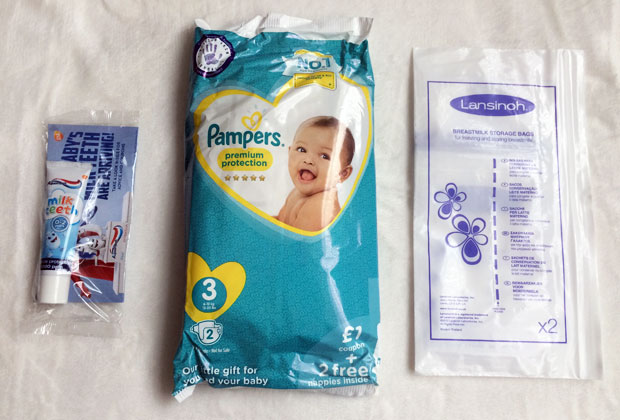 The samples I got were: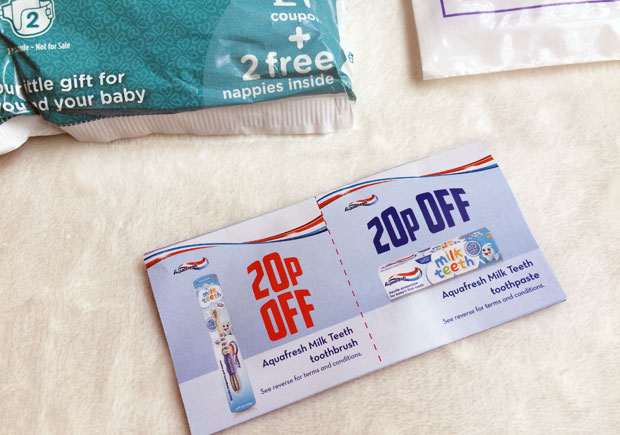 The toothpaste sample also included two coupons — 20p off the same toothpaste and 20p off the Aquafresh Milk Teeth toothbrush.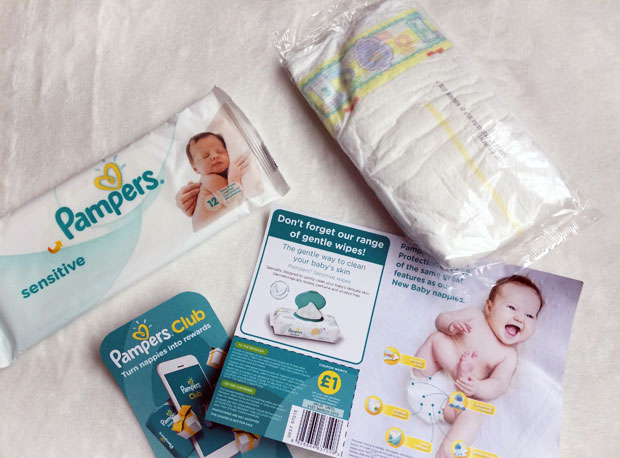 This Pampers gift pack contained a sample pack of two Size 3 Premium Protection nappies, a small 12-pack of Pampers Sensitive baby wipes (these are great wipes!), a £1 off coupon and information about the Pampers Club in which you can earn rewards on all Pampers products that you buy.
I think they selection of samples were really good in the Emma's Diary Packs 2018 and all quite useful!
Hope this post has been helpful for you and good luck if you're expecting a baby now too! If you're interested to see what was in the Emma's Diary packs in 2016 and 2017, you can check out those posts below:
Don't forget to check out the Emma's Diary website and app for more information plus special offers and discounts.