Wonderbly Personalised Children's Books Review
|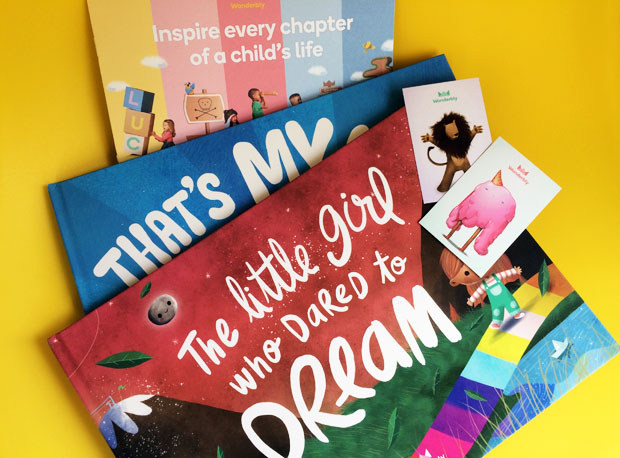 Wonderbly Personalised Children's Books Review
My children love reading books and they especially love personalised books. We have a few personalised books and finding your own name or a character that looks like you in a book makes the reading experience even more special. Recently, we got two new personalised children's books from Wonderbly and they're a huge hit with my kids.
Wonderbly specialises in personalised children's books and have a lovely selection of books to choose from. They have three age categories: 0-3 years, 3-6 years and 6 years+ so that you can easily narrow down which books would be suitable for the child you're creating a book for. There are so many brilliant titles and themes to choose from and you can browse all Wonderbly personalised children's books here.
Studies show that when children see themselves in books, it helps their literacy and language development and helps create confident and enthusiastic readers too. Personalised stories also help children relate to the storylines and makes them more receptive to the key messages from the stories.
My girls are already bookworms but I think personalised books can really help encourage children who are not so interested in books to read more.
The two books that we created were 'The Little Girl Who Dared to Dream' and 'That's MY Cake!'.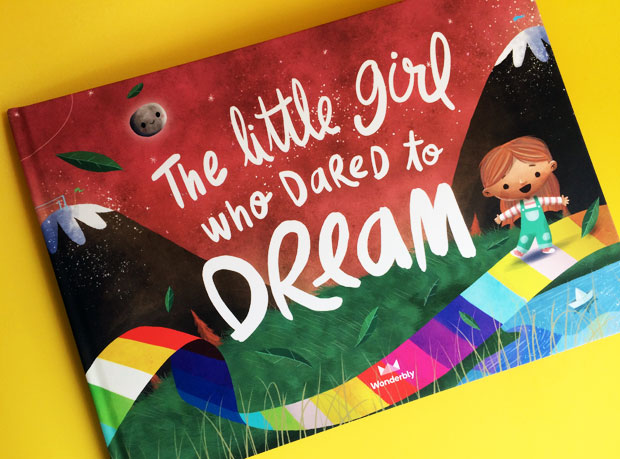 The Little Girl to Dream
'The Little Girl to Dream' (also available for boys!) is a beautiful sequel to 'Lost My Name' — a book that we also have and love. This story takes your child on a magical journey to discover that anything is possible, if they dare to dream.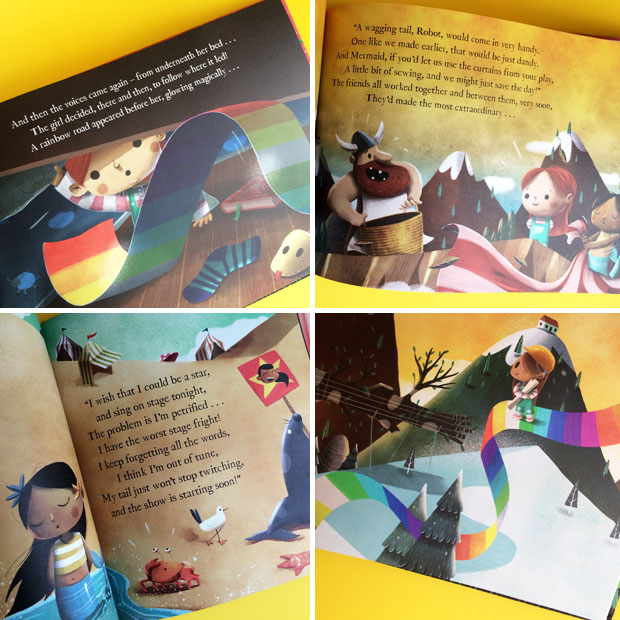 The illustrations are gorgeous and it's lovely how your child's character and name gets woven into the story. Each letter of your child's name reveals one of their hidden strengths and at the end it is revealed who the story is about and your child gets to see their name spelled out in a beautiful rainbow and in the stars of the sky. It's really beautiful and we love the rhyming text too.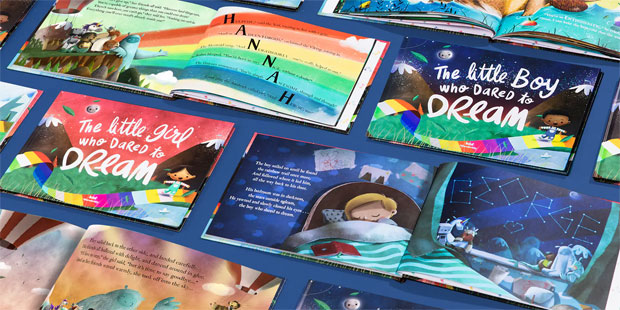 Picture above from wonderbly.com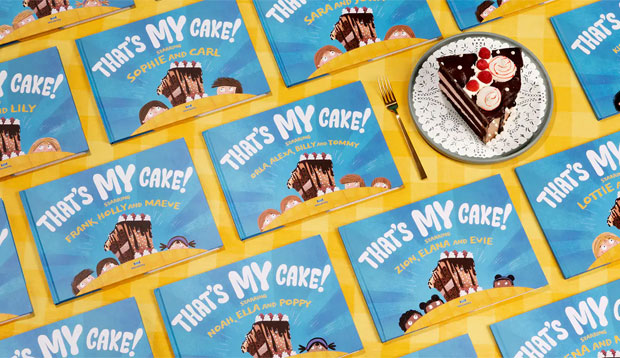 Picture above from wonderbly.com
That's MY Cake!
This is a brilliant personalised sharing story for siblings (or cousins or friends). It's full of personalisations and lots of fun and bickering that siblings will relate to. The story is about how to share and teaches siblings that if they work together, they're stronger. The book can include 2, 3 or 4 children and is recommended for ages 0-8. You put your children's names in age order and the book will make them different sizes to show age gaps.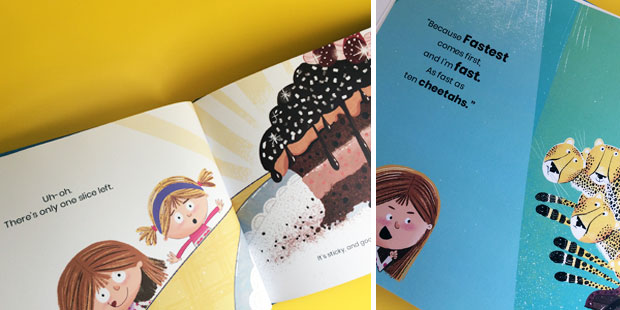 The actual story is about the children spotting a yummy chocolate cake on the table but there's only one slice left. The children start discussing who should have the last slice and do the typical sibling thing and say things like "I'm the fastest" or "I'm the loudest" etc. If you're a parent of multiple children or have siblings yourself, you'll know these discussions very well…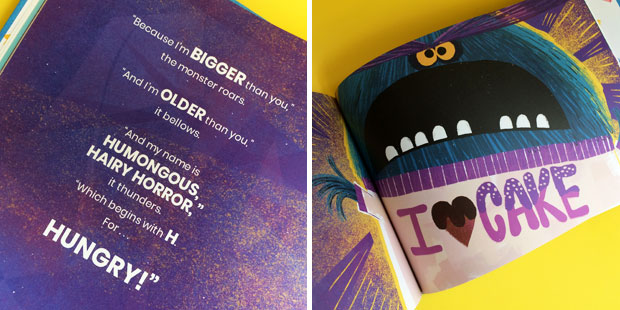 But there's someone else who wants the cake! The cake-loving monster who is much bigger and older and hungrier than the children…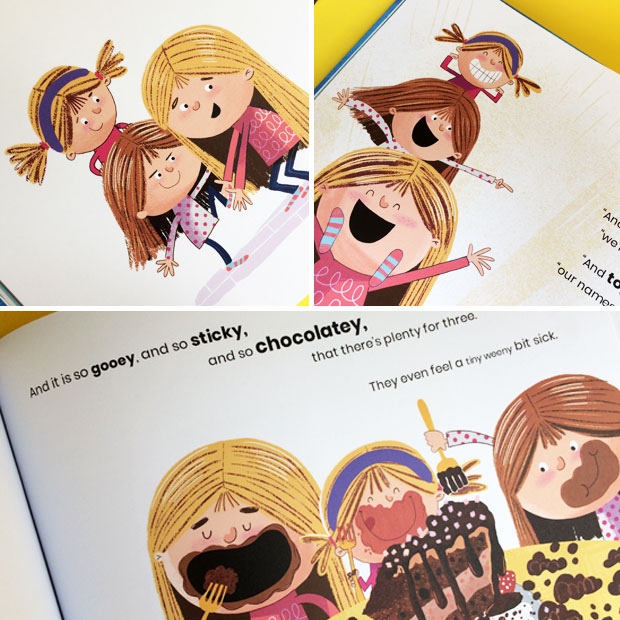 The children realise that if they work together they can be bigger and louder than the monster and scare him off. In the end they get to have the cake and they share it nicely and enjoy it together. It's a lovely story full of fun and it teaches an important lesson too which I like. The book is full of fun details and the typography is great too!
The books are printed on thick durable paper and come in softcover and hardcover. The quality is wonderful and the ordering process is really quick and easy. You just put your children's names in (for some books you put their ages too) and choose the characters that looks the most like your children. One thing I would like to see added is an option for adding glasses to a character. My middle girl has recently started wearing glasses and it's an important part of her now and I would love the option of creating a book character of her complete with glasses.
Our new Wonderbly books are amazing and we all love them. They are fun and make reading a bedtime story together even more special. I'm sure we'll treasure these books forever.
These books were sent to us for this review. As always, all my reviews are 100% honest and all thoughts and opinions are my own.