Your Checklist for Finding Your Forever Family Home
|
Your Checklist for Finding Your Forever Family Home
Everyone wants to find their forever home, that perfect house with everything you need to help your family grow and make memories. It can be difficult choosing the right property when you already have an ideal image in your head, but it's important to keep an open mind and compromise on a few features.
To help you narrow down your choices, use this vital checklist for when you're ready to find that all important dream home. It can feel like a long and tedious hunt but with this list, you'll be hiring a local removal company and juggling packing boxes in no time! Here are a few points to think about when looking for your forever family home.
It's All About the Location
The main aspect of any home is its location. The property could be the perfect design, the perfect size, the perfect build, but if it's situated in the wrong area it can drastically decrease in value and quality. The area around the property is just as important as the home itself so pay attention to what's around you when attending viewings.
Check how far the nearest town or city is and ask yourself a few crucial questions: How far would you be commuting to work? Is the street busy? Where's the nearest doctor's office? When moving with a family, it's also important to research the local schools to find the one that'd best suit your children's needs. Think ahead as much as you can to get a small glimpse of life inside that new home.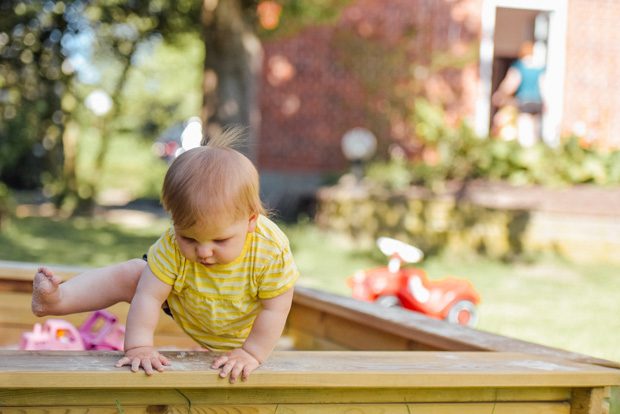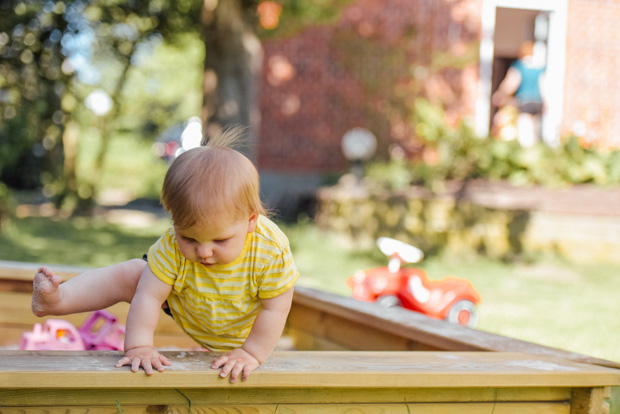 One of the most desired features of a dream family property is a large garden with plenty of open space. A key feature of any dream home is having a safe and fun area outside for children or pets to play in. Fresh air and natural light is important for your health and well-being, it inspires outdoor activities and is the perfect area for your growing family to play and make memories.
Whether you want space for a swing set and play area, or just a cute, cosy spot to get some well-needed fresh air, the garden is an important aspect to every forever home with the opportunity for family gatherings and beautiful home-based events.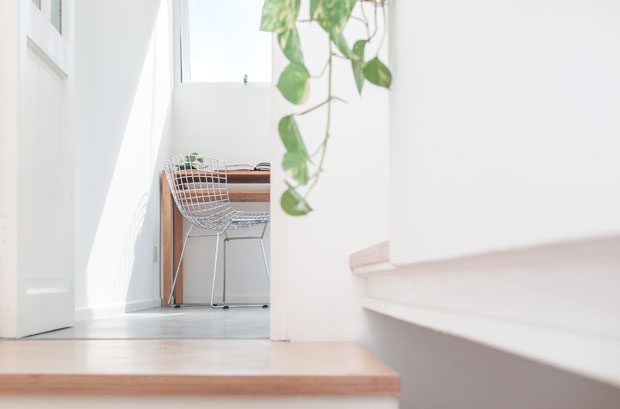 Whilst viewing potential houses, always have your children in mind. It's probably an immediate instinct by now but its always good to note. It's important to find an up-to-date home in good condition to reduce the risk of accidents. Almost anything can be baby proofed but it's crucial to think in advance and prepare early. Open staircases can be dangerous with young children and main roads with constant traffic is a common concern for many families.
It's important to think about safety first so that everything is prepared for when the family fully moves in. You can begin the childproofing early and limit the number of possible hazards to create a safer environment and a stress-free move for you all.
Bathtime is a big routine for any family. Having a small bathroom with insufficient space can be a nightmare with young children. Ideally, you'd be looking for a house with multiple bathrooms to help with potty training and reduce the number of arguments. But it's also important to look for functional, well-designed bathrooms with added space for a growing family. You can't have everything, but there are a few little details to try ticking off of your list.
Plenty of counter space would be ideal for young babies and toddlers, as would double sinks for a larger surface area. Big families would benefit from lots of storage for towels and toiletries to prevent everyone from running into each other when grabbing for necessary items. Don't worry about the design of the bathrooms, only the functionality. There are fun and easy ways to give your bathroom a DIY makeover once you've finally settled in.
Storage space is absolutely vital for any size family. There needs to be room to store clothes, toiletries, cleaning supplies, toys, all of your everyday items that would seem like clutter if left out. Whether it's an attic to store your Christmas decorations or extra wardrobes for your teenager's ever-growing number of clothes, you'll be thankful for the extra storage!
Examine the size of the kitchen drawers, the bathroom cabinets, anything that gives you that well-needed space. Compare living with and without a garage to see if it's a vital addition for you, think about where the toy boxes would go and if the bedrooms are big enough. Never underestimate alcoves either as the added space for bookshelves or cabinets can be just what you need.
Big, small or still growing, space is vital for every family when it comes to hunting for the perfect forever home. The more storage you have the better as it's surprising how much stuff you collect as a family.
The heart of every home is the kitchen, it's somewhere to cook healthy meals and bond over baking disasters. Extra room for a bar space or dining table is desirable so that everyone can eat together and fully relax. Counter space is vital for families who love to cook but so is more space to move around during those unavoidable moments where there are too many cooks in the kitchen.
Every child wants their own bedroom, this might not always be possible but it's important to think about the number of rooms you'd like and the potential each one could have. Everyone needs somewhere to call their own. Whether that's a shared hideaway or a room for each person, it's somewhere to go when you want to be alone.
A separate play space can be very useful as it's somewhere for the toys to live and a room the children can own. It's a way to separate playtime from bedtime to help give you a few calmer nights. When they grow up, it could then be used as a teenage hideaway for those moody moments or as somewhere to quietly revise during exam season.
However, don't neglect your own needs. If you're working from home, you may want a property with office space so you can work without being disrupted. Whether it's one spare room for all the family to share or a bedroom each, extra rooms are important to help keep the peace and limit disruptions for every member.
Life is unpredictable. Whether it's a new baby, pet or a family member who needs temporary accommodation, your family will always need room to grow. Whether it's an extra bedroom, guest room or a wider garden, never decline the opportunity for extra space. The bigger the property, the better it can accommodate life's surprising plans.
Finding your forever family home isn't always easy as there's a lot to consider and a few compromises that have to be made. However, it isn't impossible and with a little bit of hunting, you can find the house that suits your family's needs both now and in the future. Family life is exciting, joyful and always surprising, find the home that suits this too.
Guest Article.