Your Guide for Preparing Kids' Lunches with a Thermos
|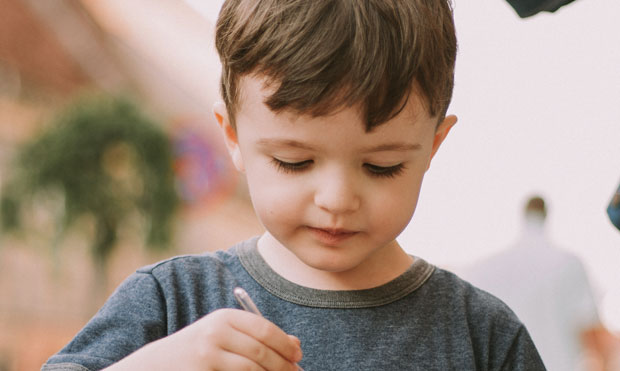 Your Guide for Preparing Kids' Lunches with a Thermos
Like adults, kids become bored with eating the same thing for lunch every day. Sandwiches can become tiresome, but school lunches can be expensive or not suitable for pickier eaters. Warming up lunch in a school microwave is not really an option in most schools and eating cold leftovers seems even worse. Leftovers are a topic of strife between fussy eaters and their parents but they can be great if they can be served warm. The easiest solution is to start packing school lunches or meals for days out in a vacuum insulated food jar which will keep you child's meal at the perfect temperature.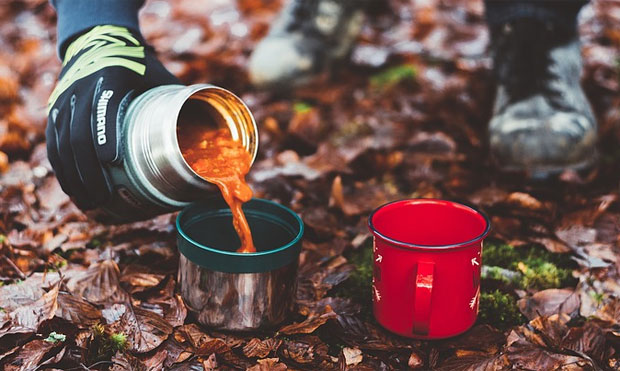 Packing lunch in a thermos seems so retro or just for fisherman and camping, but the market for school lunch items has exploded in recent years. There are more options just for carrying lunch now than there ever has been. Using a thermos for kids makes it simple to pack fresh, healthy lunches without breaking the bank.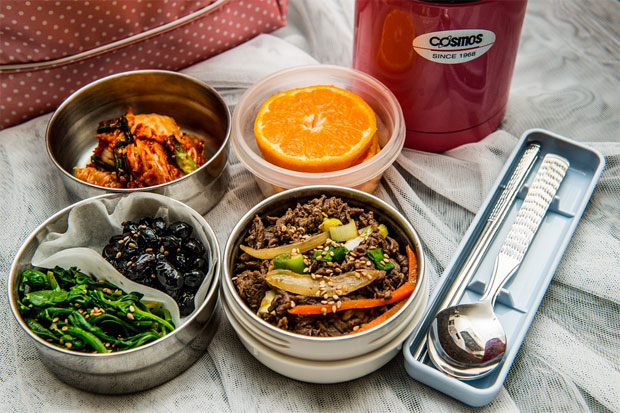 What to look for in a kids' lunch thermos:
Size — Too small and the lunch will not be filling enough, too large and the jar may be difficult to carry around all day.
Dishwasher safe — Being able to wash the jar in the dishwasher is a big plus and ensures that all lurking leftovers are washed away.
BPA Free — Non-toxic and food grade
Functionality — If you will be serving mostly soups, the thermos should have a lid that can be used as a bowl and spoons, straws and other accessories should be considered as well. If you want to serve solid foods, look for a bowl-style container.
Safety Features — Look for a thermos that has a handle or other mechanism to prevent your child from touching the hot sides. The mouth of the thermos should also have a silicone or plastic lip to prevent spills and burns.
Design — Your child will more likely want to use the thermos if it features their favorite color or characters.
Solid Only — Some containers are only meant to carry solid foods. This means that liquids will probably spill and leak out of those containers.
Lid — If your child is young or has small hands, finding a container they can open themselves is important. Some containers' lids are extremely difficult for little hands to open.
Time — How long does your child have to carry the thermos around with them at school until lunchtime? Certain food jars are only meant to keep food warm for 2 hours, while others can last all day.
Double wall insulation — Best for keeping food at optimal temperature.
Meals to pack:
A hot lunch in the winter time can be a delightful lunchtime treat, but can you only pack soups? No, of course not! Insulated thermoses are great for all kinds of food, hot and cold. The options are endless! Any food that can fit inside the canister can be kept warm or cool until lunchtime. Add in extras like soup toppings or a favorite condiment and suddenly leftovers have become a gourmet meal! Below are some meal ideas to consider.
Soups
Stews
Spaghetti
Curry
Ramen
Pasta dishes
Casseroles
Rice dishes
Pudding
Applesauce
Chicken or Quorn  nuggets – bake them just before you're ready to pack
Hot chocolate for a wintertime treat
Packing lunch for your kids shouldn't be a chore. Using a thermos can cut down your prep time in half! Get your kids involved in the lunch packing process too. Fussy eaters will especially love being able to have their favorite hot lunches at school.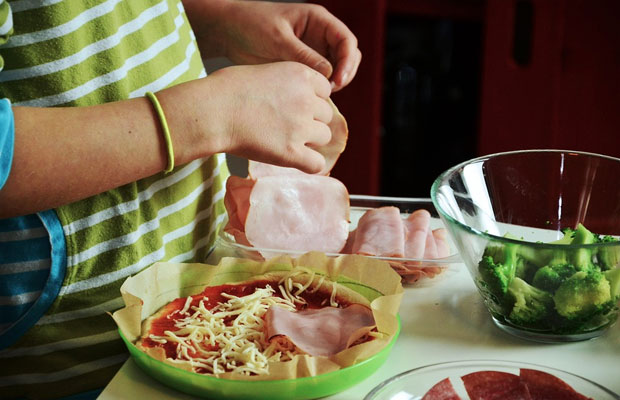 Packing Tips:
 For hot food, pour boiling water into the jar and close the lid for ten minutes. Pour the water out and the jar is nice and hot. This will help food stay fresher and warmer for longer.
 Ice water inside the jar before packing will help the jar stay colder longer if packing chilled dishes.
 Be sure to close the jar completely and tighten the lid to prevent spills.
 Encourage your child not to play with their lunch, swing it around, or carry their lunch upside down.
 Invest in a set of inexpensive flatware to go along with your child's lunch thermos.
 Pack napkins, condiments, and toppings separately.
 Set aside portions from the previous nights' dinner ready for your child's lunch.
When your child comes home from school, be sure to thoroughly clean and dry the thermos to prevent mold growth. Put the clean kids' thermos back in the same place every day, so you'll always know where it is.
With these tips, your child will have a yummy thermos lunch to enjoy each day. No more boring lunches! Home cooked food is healthier, fresher, and saves time and money and eating a healthier lunch every day can improve your child's concentration and performance in school. Using a thermos to pack kids' lunches is a simple way to remind them how much you love them with their favourite home cooked meal.
By Stuart O'Riley.