10 Amazing Places To Visit In South Africa
|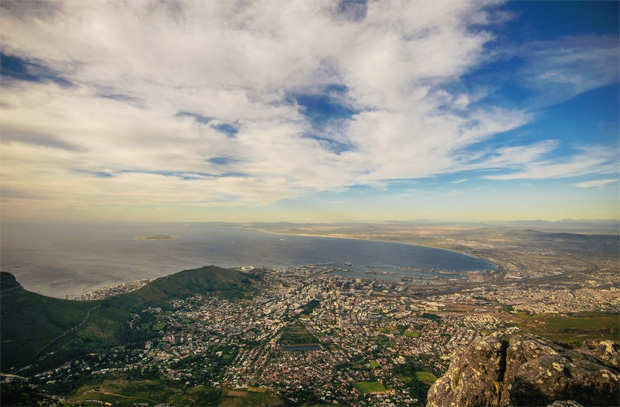 10 Amazing Places To Visit In South Africa
With South Africa's incredible landscapes and array of rare wildlife to its rich history and culture, it's easy to see why this is the perfect place to visit for a trip that is both unique and unforgettable. If you are planning a trip to the area, you'll quickly learn that there is so much to see and do here. To help you narrow down your plans, here's a look at 10 amazing places to visit in South Africa.
1. Cape Town
Cape Town is a mesmerizing mix of mountains, beaches, lush gardens, and markets where local artisans display their vibrant crafts. You can take a cable car to the top of Table Mountain (the country's most photographed attraction), where plants and flowers bloom and animals frolic, for mesmerizing views of the city and its beaches below. Afterwards, you'll want to stop by the Kirstenbosch National Botanical Garden, considered one of the most beautiful botanic gardens in the world before going for a swim with the penguins that call picture-perfect Boulders Beach home.
2. Durban
There are several flights from Cape Town to Durban, making it easy for you to check out everything this often overlooked city has to offer. This includes the beautiful beaches bordering the Indian Ocean, such as North Beach's famed Golden Mile, which is a favorite of water sports enthusiasts. Durban is also home to world's fifth largest aquarium, Ushaka Sea World. This underground aquarium is designed around five shipwrecks and is definitely worth a visit.
3. Kruger National Park
Touted as one of the world's greatest wildlife-watching destinations, Kruger National Park is the go-to spot for an unforgettable safari. Here, you'll have the chance to see everything from Giraffes, Zebras, Buffalos, Hippos, Rhinos, Cheetahs, and Leopards to more than 500 species of birds and 114 species of reptiles. The park is also the site of over 300 archaeological sites. With just one visit you'll quickly understand why Kruger is often referred to as one of the world's top national parks.
4. Robben Island
Designated as a UNESCO World Heritage Site, Robben Island is the site of the prison where Nelson Mandela was held for 18 years. Today, it operates as a museum filled with artifacts and exhibits that detail the struggles of various freedom fighters. Tours are available that take you through the prison, as well as slightly into the jungle that is also situated on the island. As an added bonus, there's no better spot in South Africa for catching a glimpse of Dolphins, Whales, and Cape Fur Seals.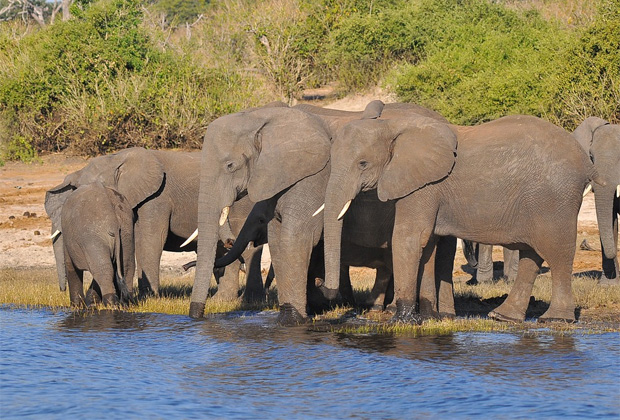 5. Addo Elephant National Park
Also a prime spot for wildlife watching, Addo Elephant National Park tends to attract fewer visitors than Kruger, allowing for the occasional close-up encounter with one of the hundreds of elephants that call it home. Big cats are less common here, which may be why the wildlife here is often out in plain sight. This includes Kudus, Warthogs, Hartebeests, Zebras, and Buffalos. Addo also offers exquisite sunrise and sunset views.
6. Victoria Street Mall
There's more to South Africa than wildlife and mind blowing landscapes. Victoria Street Mall, which is home to more than 160 shops, is the perfect example of this. Vendors sell all types of goods, including African crafts, jewelry, handbags, spices, woven baskets, and other handcrafted items. Victoria Street Mall is an absolute must, especially when you are shopping for souvenirs.
7. Blyde River Canyon
Home to stunning and unique rock formations, Blyde River Canyon is the third largest canyon in the world. Hiking here is a must, as the trails are well marked and known for offering jaw dropping views around every twist and turn. You'll also come across waterfalls flowing into the turquoise water pooling at the bottom of the canyon.
8. The Cradle of Humankind
Declared a World Heritage Site, the Cradle of Humankind is home to 15 major fossil sites. In fact, 40% of the world's human ancestor fossils were found here, with some dating back an astounding 3.5 million years. Guided tours are available through the various exhibits, which also happen to be interactive. You'll have the opportunity to view a wide array of fossils, as well as check out an excavation site.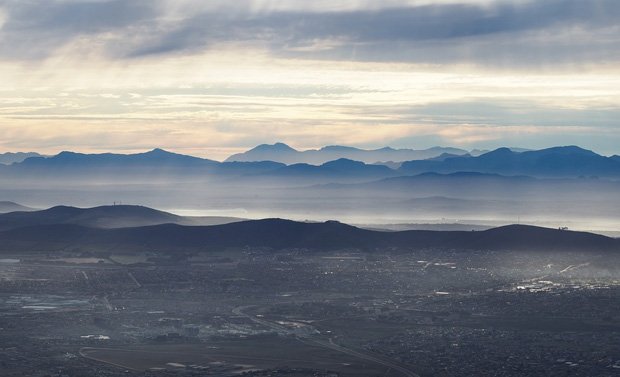 9. Johannesburg
No trip to South Africa is complete without a stop in Johannesburg. Here, graffiti is legal, which is why you'll see some of the world's most elaborate and brilliant street art. This gives you something to look at as you make your way through the vibrant city's cutting-edge contemporary art galleries and museums, which showcase the area's history and rich cultural diversity. Options include the Apartheid Museum, Lindfield Victorian House Museum, Wits Art Museum and the Mandela House Museum. This is also the home of the Johannesburg Art Gallery, which holds more than 9,000 works, including paintings, drawings, textiles and artifacts.
10. Constitution Hill
Overlooking Johannesburg, this was once the site of a prison known for its brutal treatment of inmates, including Nelson Mandela and Mahatma Gandhi. Today, it is a National Heritage Site and museum that provides great insight into South Africa's dark past. Exhibits showcase some of the area's greatest injustices, as well as how many political prisoners finally won their freedom. This is also the site of the Constitutional Court of South Africa, which welcomes visitors who wish to attend hearings and watch the judicial process as the court works to the protect all of the nation's people's rights.
There's no denying that South Africa has a lot to offer visitors, whether you prefer the tranquility of Boulder Beach, prefer the vibrancy of Johannesburg, enjoy delving into the area's history, or can't wait to see the animals on an incredible safari. Whether you've been dreaming about an epic South African adventure for years or only recently decided this was a place that you had to visit, choosing exactly where to go is likely to be the hardest part of your trip. Take advantage of the ten places listed above to help you plan your itinerary.
Guest Article.