6 Tips for Choosing Garden Furniture for Your Home
|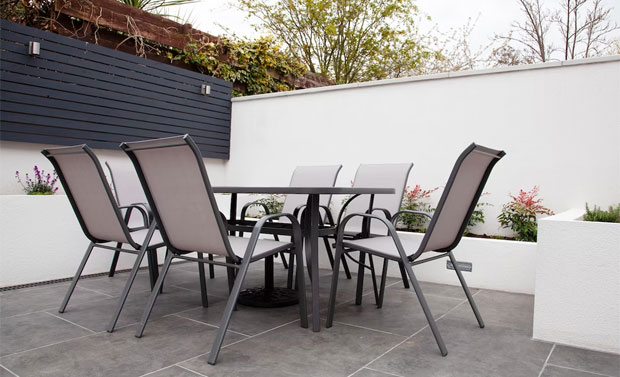 6 Tips for Choosing Garden Furniture for Your Home
Garden furniture is an essential element in transforming your outdoor space into a functional and inviting area. Whether you want to create an alfresco dining space, a cozy relaxation spot, or an outdoor office, choosing the right garden furniture can make a significant difference. Here are some expert-led tips to help you select the perfect garden furniture for your home:
1. Analyze Your Needs: Before diving into the world of garden furniture, it's crucial to assess your specific needs. Consider how you intend to use the outdoor space. If you frequently entertain family and friends, opt for more casual dining options like dual-height tables or furniture sets with fire pit tables. For summer parties, bar sets or coffee tables with ice buckets could be ideal. Identifying your requirements at the outset will guide you in making the right choices for your garden .
2. Consider Your Garden's Style: Just like interior design, the style of your garden furniture should complement the overall look and feel of your outdoor space. Decide whether you want your furniture to harmonize or contrast with your home's design. For modern houses, minimalist lines can work well, while traditional properties might benefit from antique or mid-century items. Choose materials and styles that align with your garden's aesthetics.
3. Choose the Right Material: Garden furniture comes in a variety of materials, each with its pros and cons. The common types include rattan, wood, metal, and plastic according to https://thedesignerrooms.com/. Rattan is weatherproof and durable, with synthetic options being low maintenance. Wooden furniture, especially hardwoods like teak and eucalyptus, is sturdy and long-lasting with proper care. Metal furniture is low maintenance and great for smaller spaces, but cushions may need storage during wet weather. Plastic furniture is budget-friendly and weather-resistant but may not be as durable as other materials. Choose a material that suits your style, budget, and climate.
4. Fit Furniture to Your Garden Size: Consider the size of your garden when selecting furniture. For smaller spaces, opt for furniture that doesn't overcrowd the area, such as large corner sets or hanging chairs. Mirrors and tall planters can help create an open and stylish atmosphere. Patios and courtyards can accommodate various furniture types, but ensure they are level and dry. On balconies, go for foldaway furniture for versatility and easy storage. For larger gardens, modular and corner lounge sets are great for gatherings, especially those with integrated fire pits for warmth and ambiance.
5. Quality and Comfort: Investing in quality garden furniture is essential for durability and comfort. Well-made furniture will withstand outdoor conditions, saving you from frequent replacements. Test out the furniture for comfort and ergonomic design. Consider adding cushions and weather-resistant covers to enhance comfort and protect the furniture from the elements.
6. Maintenance and Storage: Be aware of the maintenance requirements of the chosen material. Wood may need annual treatments, while metal and plastic may require occasional cleaning. Consider storage options during harsh weather conditions to prolong the life of your furniture. If you have limited space, look for foldable or stackable furniture that can be easily stored when not in use.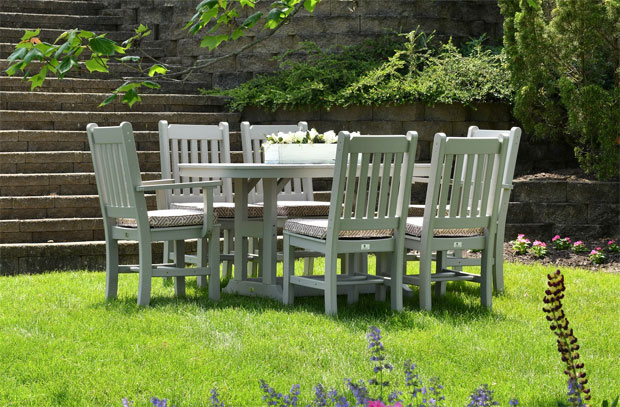 Conclusion
Choosing garden furniture involves considering your needs, garden style, material, and available space. High-quality, comfortable, and well-maintained furniture will make your outdoor area an enjoyable extension of your home. By following these tips, you can create a beautiful and functional outdoor space to relax, entertain, and make the most of your garden all year round.
Guest Article.