Raindrop Plastic Free Cleaning Products Review + Discount Code
|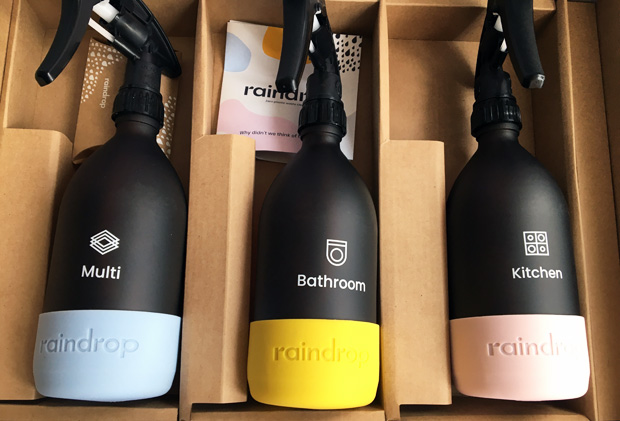 Raindrop Plastic Free Cleaning Products Review + Discount Code
I have been actively trying to reduce our family's waste for quite a few years now and I'm currently focusing on making sure our cleaning products are eco-friendly and low waste. I'm not one for making my own cleaning products other than using bicarbonate soda and vinegar/lemon to clean drains so seeing zero waste and plastic-free cleaning product brands like Raindrop available makes me very happy.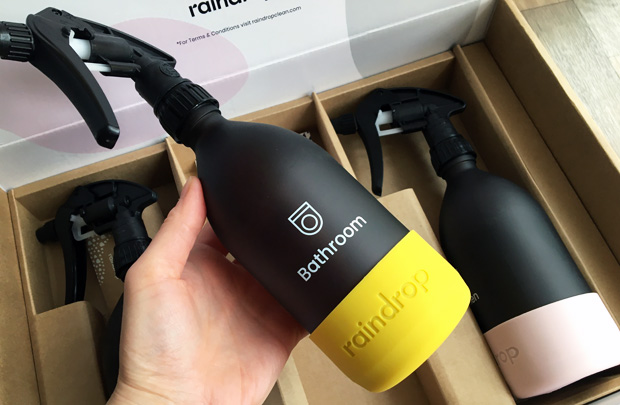 Raindrop is a new eco-friendly cleaning range that launched mid-December 2020. The range was designed to wean households off plastic-waste and the brand combines luxury with environmental sustainability.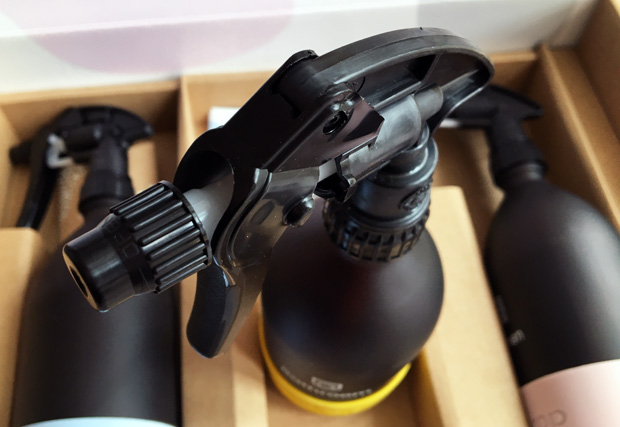 The luxury is in the beautifully designed, high-quality recycled frosted amber glass bottles that have industrial grade vented mist and spray nozzles which are absolutely amazing. The nozzles are designed to last a lifetime and never clog up.
The bottles also have colour coded non-slip silicone bases which look nice and keep the bottles steady. All the packaging is plastic-free and 10% of the profits are donated to anti-plastic waste charities.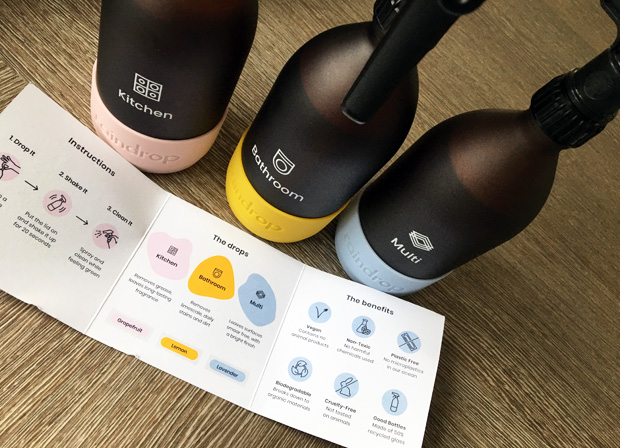 Raindrop is not only plastic-free and made in the UK but also 100% vegan and cruelty-free, containing no animal products nor ingredients tested on animals. You get the products delivered to your door which is very convenient too.
With Raindrop, you make up the cleaning liquids at home using cleaning pods which is very quick and easy. These pods have been developed over years to get to a very effective formula to rival the big household cleaning brands.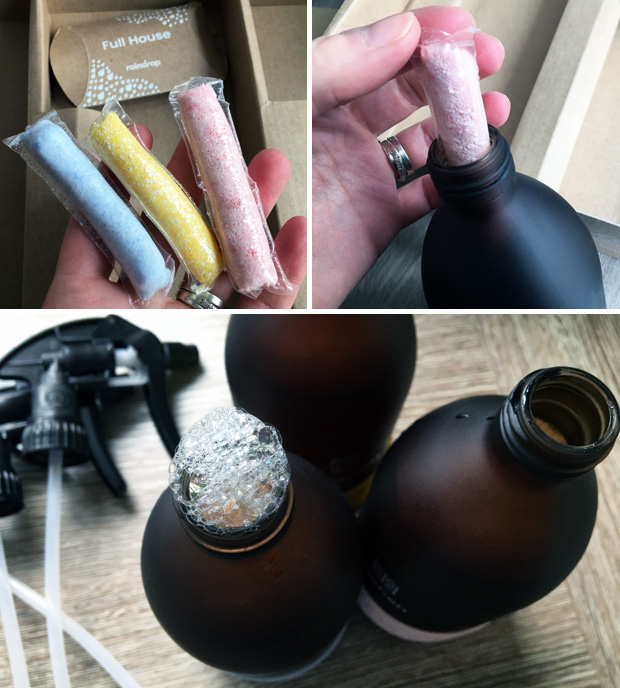 To make up your eco-friendly cleaning product at home, simply pop a Raindrop pod into one of your glass spray bottles filled with warm tap water, put the lid back on and give the bottle a little shake. In 20 seconds, you will have a powerful cleaning product without any waste! The pods only cost £6 for a pack of three pods (or just £4.99 when you subscribe and save) which is a great price considering it's the equivalent of three full-size cleaning products.
You can choose between Kitchen (Grapefruit), Bathroom (Lemon) or Multi-surface (Lavender) or a mixed pack — Full House — that includes one of each so that you have everything you need to clean your home.
10% Off Raindrop Discount Code
Use the code AMUMREVIEWS10 for 10% off your Raindrop order.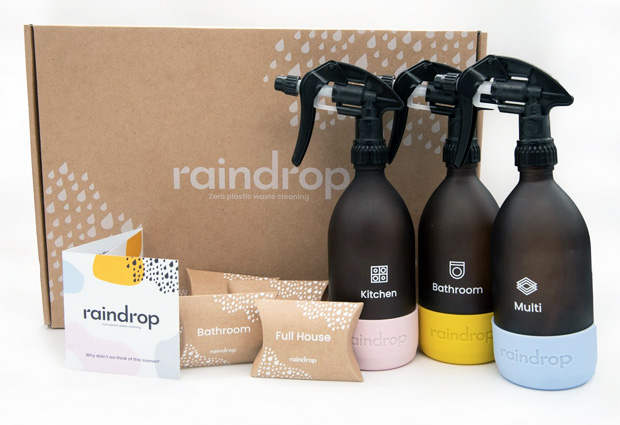 A great way to get started with zero waste cleaning, is to invest in a Raindrop Plastic-Free Cleaning Starter Pack which has everything you need: three beautiful bottles and a Full House pack of eco-friendly cleaning product pods.
I've been using Raindrop cleaning products for a few weeks now and I love them! They make eco-friendly cleaning so easy and enjoyable! The bottles are brilliant quality and the products work so well. Being a design nerd, I also really appreciate the care taken to make the bottles look nice too so that you can have them on display, easily available for a quick clean-up when needed. They look great so there's no need to hide them under the sink!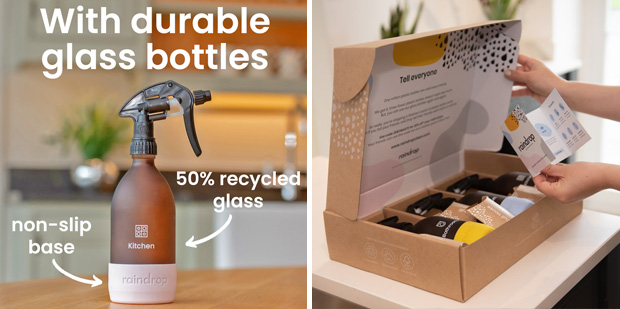 Buy yours here from raindropclean.com.
Samples were provided for this review. As always, all my reviews are 100% honest and all thoughts and opinions are my own.