Batman v Superman Itty Bitty Review + Giveaway
|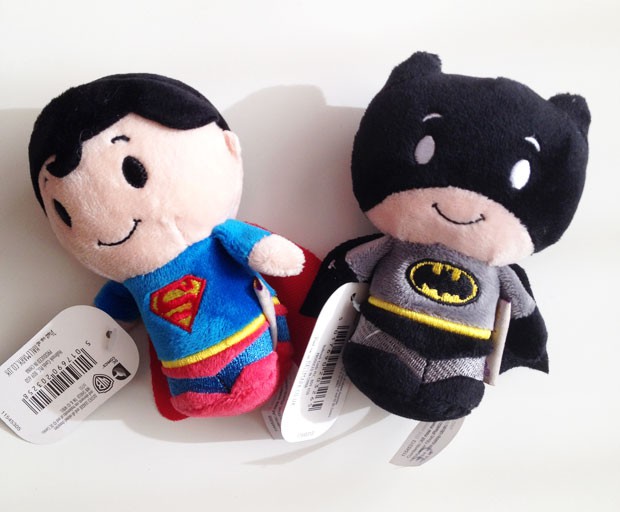 Batman v Superman Itty Bitty Review + Giveaway
The new film Batman v Superman: Dawn of Justice is out later this month and to celebrate Hallmark's Itty Bitty are promoting their Batman and Superman Itty Bitty Plush Characters.
The creation of Itty Bittys all started with a doodle during a brainstorm. Illustrator Adan Chung sketched a quick interpretation of what popular characters could look like if they were just a wee bit "itty bittier."

Soon, Adan's simple-but-fresh portrayal of popular licensed characters inspired an entire collection that continues to grow. Adan has spent most of his nine years at Hallmark bringing plush characters to life. When he's not figuring out how to give a snowman legs or make a porcupine look huggable, Adan enjoys cooking, playing the guitar and hanging out with other people's pets.
From the Hallmark UK website.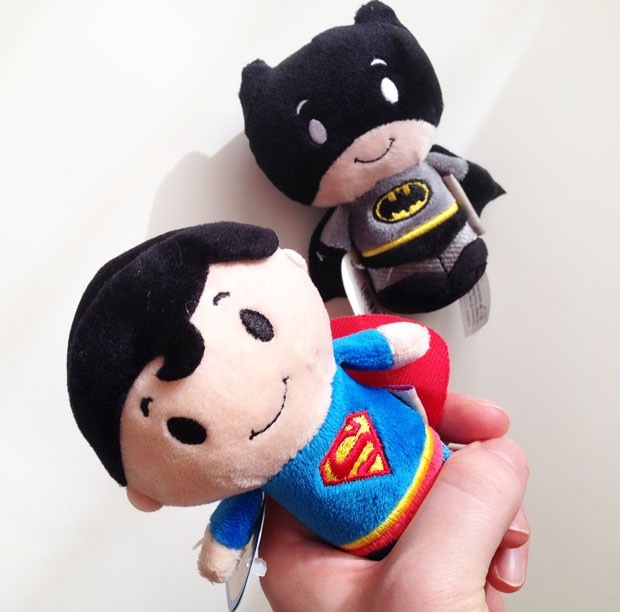 These two characters are just a few of a huge range of available ones from films and TV-series that we love. They're very collectable and make great gifts for film fans no matter what their age. The quality is great and they're the perfect size for small hands to hold or play with. If you're collecting, the collection makes a great feature on a shelf and the characters can stand up if they have something to lean on. They retail at £6 each and are available from Amazon.co.uk.
Giveaway
Here's a chance for a lucky reader of mine to win two Itty Bittys — Batman and Superman, of course! Enter via the Rafflecopter below. UK entrants only. Terms & Conditions apply. The giveaway will end on the 31st of March 2016.
We were sent these Itty Bittys for this review. As always, all my reviews are 100% honest and all thoughts and opinions are my own.