BEAR Nibbles Alphabites Review
|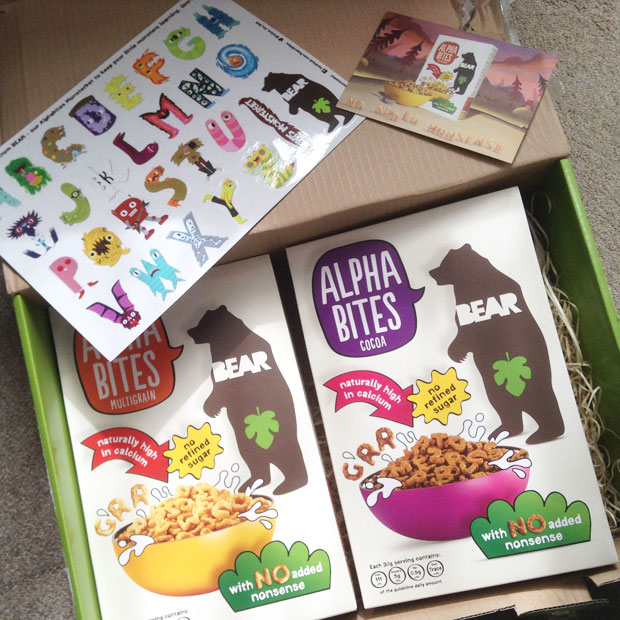 We recently got the opportunity to try BEAR Alphabites! They are crunchy cereal letters made from wholegrains. They come in two flavours: Multigrain and Cocoa Multigrain and both kinds only contain six ingredients. Short ingredients lists are rare to see now and especially when looking at cereal for children. Here's my Alphabites Review!
I think they are delicious and the whole family agrees. We love that they are multigrain and only sweetened with coconut blossom nectar and do not contained any refined sugar. I'm so happy that there is a cereal brand for kids with no added salt and sugar or other nasties. "No Nonsense" as BEAR describes it. I am happy to eat this cereal myself and am happy to serve Alphabites to children. I can't say that about many cereal brands!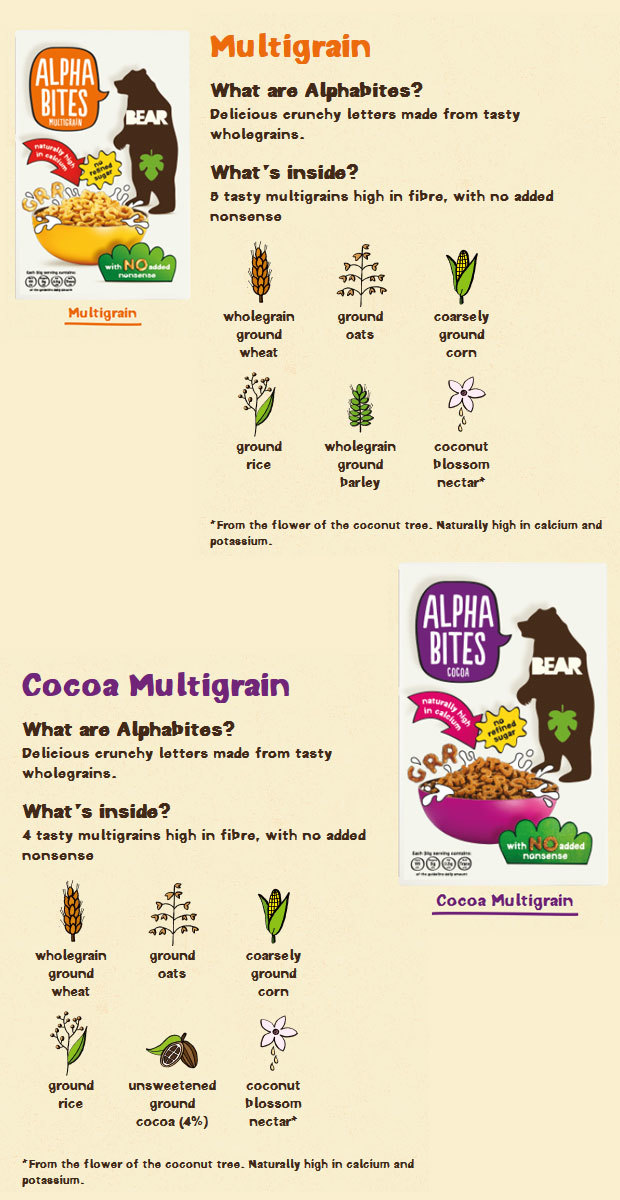 Images in the collage (made by me) above are borrowed from bearnibbles.co.uk
We had ours with milk or plain natural yogurt and I added sliced banana to my portion. Yummy! Our daughter liked them after they'd been soaking for a bit so that she could eat them easily (no teeth yet!). They make great finger food for older babies/toddlers and bigger kids can play with them and spell out different things before gobbling up the letters. It's surely okay to play with the food if it's educational?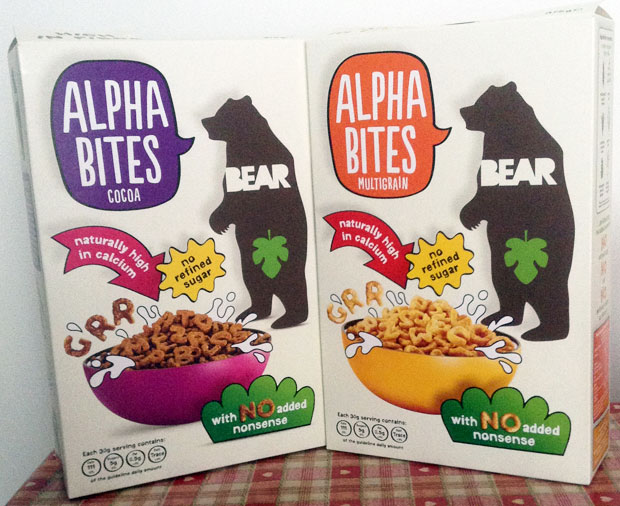 Alphabites are similarily priced to other branded cereal and are available to buy from ASDA, Waitrose, Sainsbury's, Tesco and Ocado.
We were sent these for free in exchange for our opinions on a different website. All thoughts and opinions are our own and 100% honest, as always.