Beauty Bridge Anti-Aging Night Cream & Eye Cream Review
|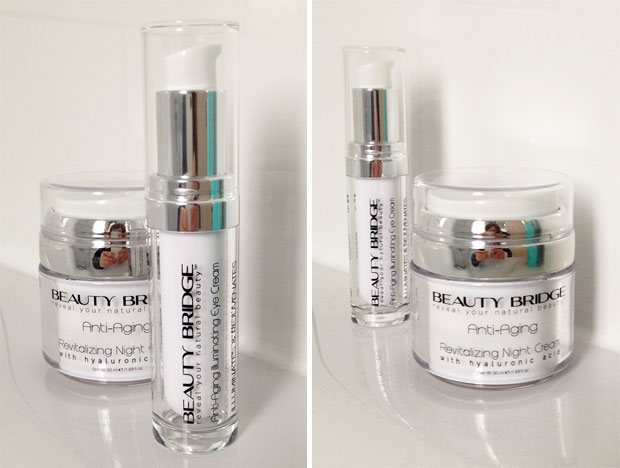 Beauty Bridge Anti-Aging Night Cream & Eye Cream Review
I've been interested in skincare since I was very young — I probably started buying sets when I was about 12 or 13 years old. It never hurts looking after your skin, I thought then already.
Preventative aging skincare is an even bigger interest now that I'm slowly (quickly!) getting closer to 30 and can see the first few signs of aging. I want to keep my skin looking young and smooth for as long as possible and am always looking for high quality products to help me achieve this.
Since becoming a mum just over two years ago, I don't have loads of time or energy each day to spend on my skincare routine so I need products that are quick and easy to use and that really work.
The latest anti-aging skincare products I've tried are from a range from Beauty Bridge. The collection includes a protective day cream, a revitalizing night cream, a lifting serum and an illuminating eye cream. I'm currently trying the night cream and the eye cream.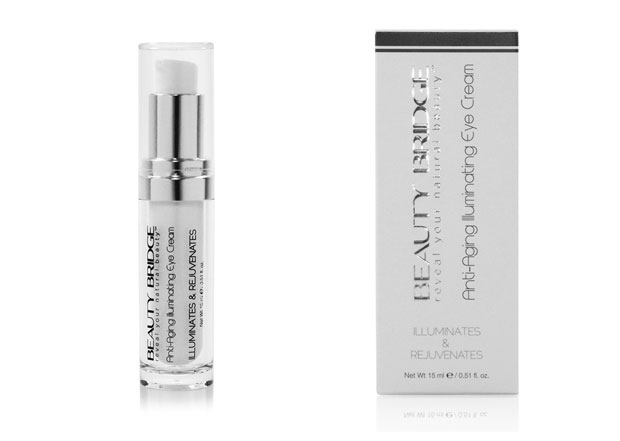 The Beauty Bridge Anti-Aging Illuminating Eye Cream has been uniquely formulated to rejuvenate the sensitive under-eye area by minimising fine lines and brightening dark circles. It's a hydrating cream that's gentle on the delicate eye area and helps diminish signs of stress, puffiness and fatigue by making skin appear firmer, softer and smoother all around the eye.
This sounds like what most mums need! After a couple of years of not sleeping full nights, my eyes and the area around them can look tired and dark. The cream is quite thin in texture — like a serum — so it is very easy to apply without applying too much pressure and without rubbing and it absorbs into my skin very quickly too. It's refreshing and soothing and after a few weeks of use, the skin under my eye looks smoother and the dark circles have brightened a bit, too.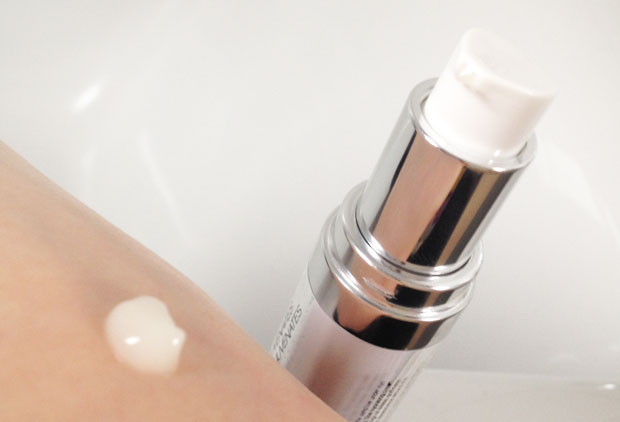 My eye area can be sensitive to some creams but I have not had any reactions to this one so it's definitely a gentle cream suitable for all skin types.
The cream comes in a hygienic 15ml pump bottle and costs $32. It's available from Beauty Bridge here.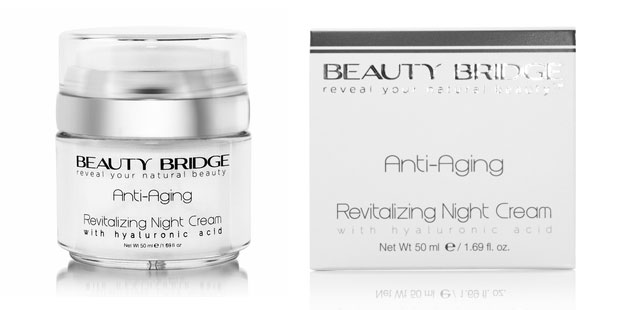 Eye creams and serums are usually my favourite skincare products but I'm really excited about this night cream!
The Beauty Bridge Anti-Aging Revitalizing Night Cream gives you an intensive anti-wrinkle care with hyaluronic acid, 100% plant derived Saccharide Isomerate ingredients and Vitamin E which provides powerful anti-oxidant benefits. It's a highly moisturising cream that rejuvenates skin by improving the appearance and reducing fine lines and wrinkles. Overnight, it purifies and refreshes skin.
Usually, night creams can feel quite heavy and take a long time to absorb which can be a bit annoying in my opinion. This night cream is not like that at all. It absorbs in seconds but still feels rich and nourishing at the same time. My skin feels soft and smooth as soon as the cream has absorbed and overall it feels firmer too. I use it at night along with the eye cream and apply the night cream to my face, down to my neck and décolletage. I love this cream so much!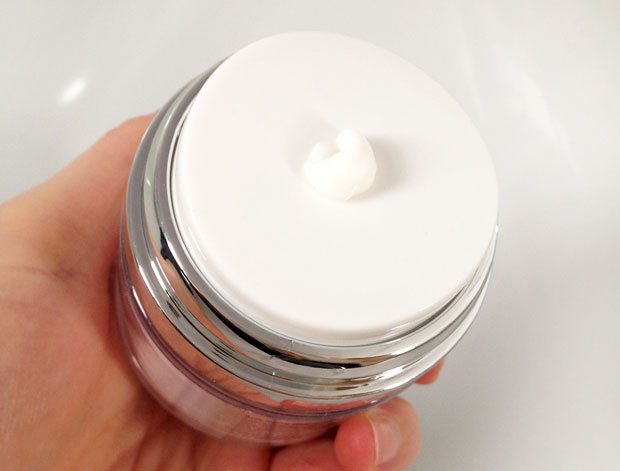 One thing that's also great about this product is the packaging. The 50ml tub is actually an hygienic pump bottle but in a tub shape. You never put your fingers in the cream but just pump one or two pumps of cream out and apply it. This keeps the cream germ-free and also keeps oxygen away meaning it will stay fresh for longer. The Anti-Aging Revitalizing Night Cream costs $38 and is available from Beauty Bridge here.
The products are recommended to be used together and with the rest of the range for best results. The whole range is suitable for all skin types and is paraben-free.
I was sent these products for this review. As always, all my reviews are 100% honest and all thoughts and opinions are my own.