BOOHOO Maternity Wear Outfit Idea for Growing Bumps
|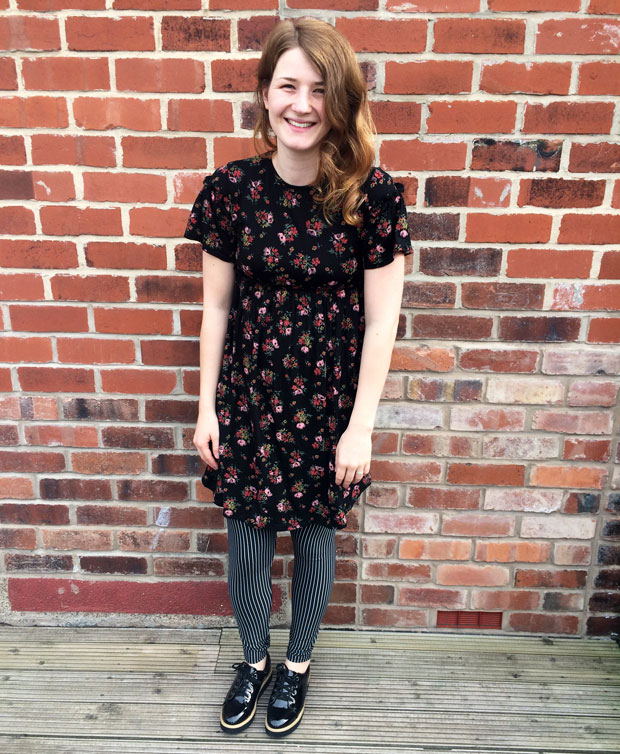 BOOHOO Maternity Wear Outfit Idea for Growing Bumps
Some women find maternity wear boring but my opinion is that they've just not found the right shops yet. If you look online, you'll find loads of fun clothes that will keep you comfortable and stylish throughout pregnancy.
I've just announced on Instagram that I'm pregnant with Baby No. 3 and I'm currently 12 weeks pregnant so just at the end of the first trimester. Some women don't need maternity wear at this stage — especially if it's their first baby, but subsequent bumps usually grow a bit faster. I'm showing a bit already but it varies how noticeable it is depending on the clothes I'm wearing. I can definitely feel the difference though as some trousers feel a bit uncomfortable on the belly area and regular tights have started rolling down a bit. It's definitely time for a few maternity items to be added back into my wardrobe and, as always, I like to consider the longevity of the pieces.
BOOHOO now have a maternity category with lots of fun clothing and they challenged me to create an outfit with a £40 spend and I got some great items that will last me through my whole pregnancy and beyond.
Here are the items that I ordered: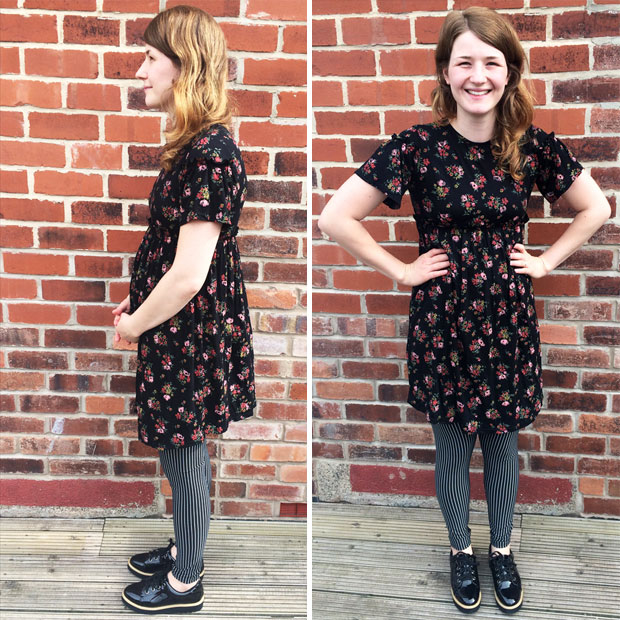 I fell for this bohemian smock dress straight away! I love the tough but floral look — the sweet flower embroidery looks lovely on the black fabric and the dress is simple but the ruffle details and bell sleeves really make it quite special. It's a dress that you can easily dress up or down and the shape is very flattering and comfortable too. The material is cool and doesn't cling and washes very well.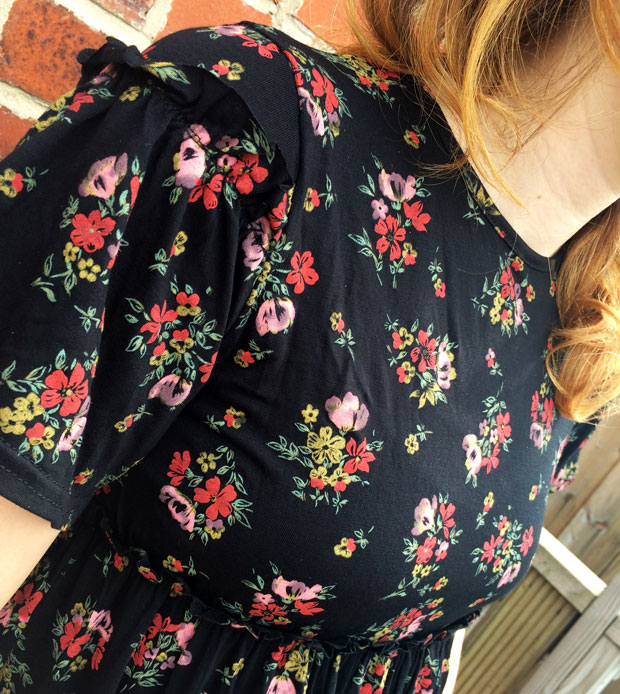 Wear the dress with bare legs in the summer and over jeans, tights or leggings during the colder months. It works just as well all year round thanks to the versatile print and colour. The shape allows for a growing bump but fits just as well before the bump is showing much and of course it can be worn post-pregnancy too as a loose-fitting dress.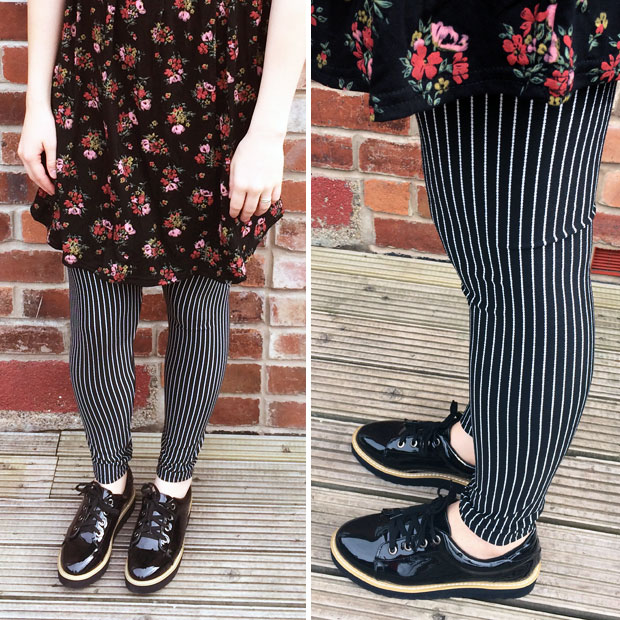 I didn't have any maternity trousers in my wardrobe — the ones I used for my first two pregnancies were completely worn out, so I really wanted to find some new ones. I went for these pinstripe ones that are pretty much like thick leggings but with a sophisticated look with the cool monochrome pinstripe pattern. They have a black over the bump band that fits around your belly comfortably as it grows and during the first part of your pregnancy, you can simply fold it down. These work well under dresses or with longer tops and jumpers for comfortable yet trendy look.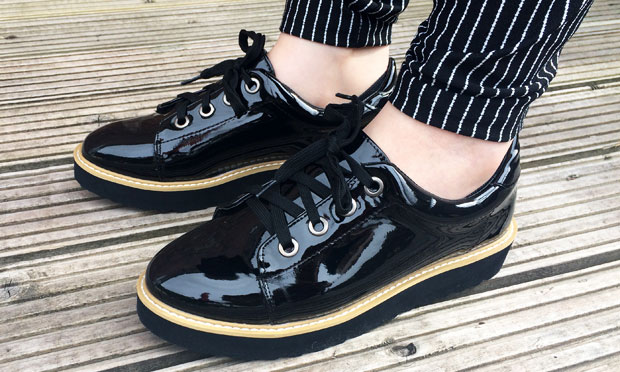 Pregnancy is not a time for high-heeled shoes but I usually avoid them anyway as I'm already tall. Comfort is key when you're pregnant and your feet are not an exception. I went for these quirky brogues that are nice and padded and have a thick sole. They're a bit alternative looking which I love and they're also available in burgundy. They're perfect for the current time of year — end of summer, early autumn, and they're the perfect shoes for this dress, I think, adding to the tougher look. And yes, they are comfortable and look like they could handle a bit of rain too which is good in this country. These will be perfect on the school run soon!
This outfit was provided to me by BOOHOO in return for this blog post. As always, all my reviews are 100% honest and all thoughts and opinions are my own.