Book Review: Grrrrr! by Rob Biddulph
|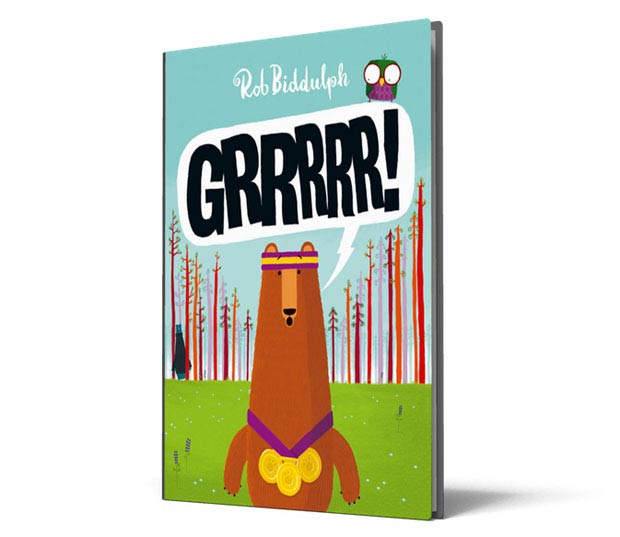 Book Review: Grrrrr! by Rob Biddulph
This beautiful book is the second book by the author and illustrator Rob Biddulph. His first book Blown Away is a much loved book with lots of 5 star reviews. It's the winner of the Waterstones Children's Book Prize, too. I've not read Blown Away yet but it's been on my children's-books-to-buy list for ages. I think I first heard about it watching Hannah Maggs/The Michalak Family Diaries on YouTube.
Back to Grrrrr!
---
"Come join Fred the Bear on a stunningly illustrated journey to be crowned the best bear in the wood and, just maybe, learn that there might be more to life than training…
Each year, for as long as the forest has stood,
A contest is held for the bears of the wood…
And Fred is the champion. He's just that good.

Fred is the Best Bear in the Wood – and he's got the medals to prove it. Being the best takes a lot of hard work, and time on your own, but Fred doesn't mind.
Until a new bear moves to town, and Fred's champion GRRRRR goes missing… How will he ever win now? Or will Fred instead learn that some things are more important than winning?"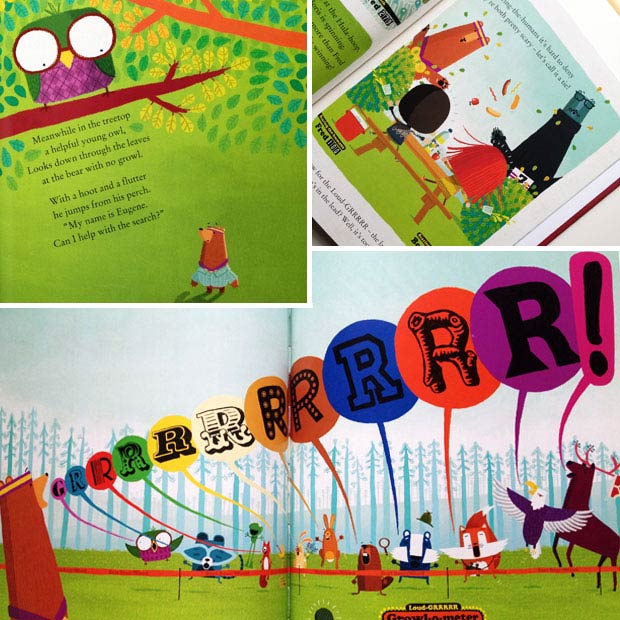 Grrrrr! is a delightful story about Fred who looses his roar but gains important knowledge and experience about friendship, honesty and moral. The text rhymes which I'm a huge fan of as it adds a certain rhythm to the story and makes it easy and more fun to read.
I always like it when an author illustrates his/her own books because that's the only way the drawings can look just like the author imagined without any compromise of style, taste or ideas. Rob Biddulph is a brilliant artist and the colourful illustrations in this book are full of interesting details and powerful emotions.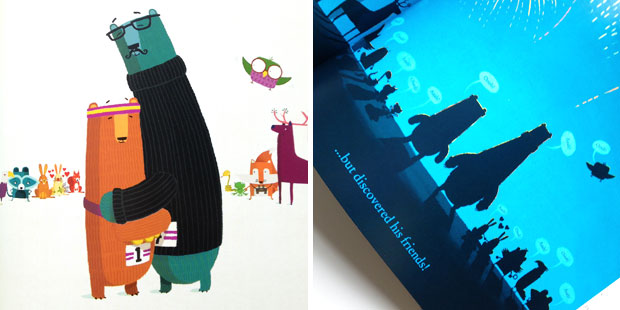 Grrrrr! is a fantastic story that is also very sweet and important. It became a favourite in our book collection straight away and I believe it will be a book that we'll read for many years and one that the kids will remember and treasure when they've grown up.
The book is available from Amazon and all other good book shops that sell children's books.
Harper Collins have also launched a Grrrrr! app where you and your kids can upload your best Grrrrr sounds. Check it out here for your chance to to be crowned the best bear in the wood! You can find Rob Biddulph's website here.
We were sent a copy of this book for this review. As always, all my reviews are 100% honest and all thoughts and opinions are my own.