Books That Help Prepare Your Child for Starting School
|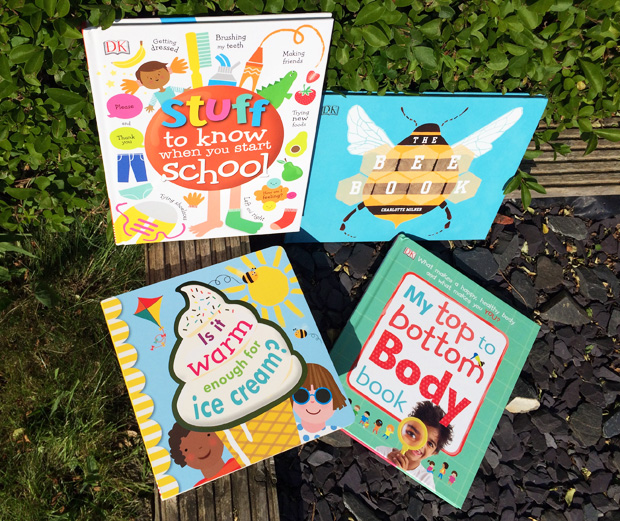 Books That Help Prepare Your Child for Starting School
My eldest daughter is four years old and will be starting school in September. She's very excited and I'm trying to do everything I can to help her prepare for the new experience that school will be. We talk about school and how her days will be a lot and she's been going to pre-school for nearly a year now which has helped get her into the routine of getting ready for school in the morning, wearing certain clothes to school and remembering her packed lunch and school bag. We're also doing school activity books to practice writing, reading and maths.
Another thing we're doing is that we have chosen some new reading books that I believe will help prepare her for starting school. We are reading these at bedtime and sometimes in the day too and she loves them just as much as any of her regular bedtime story books.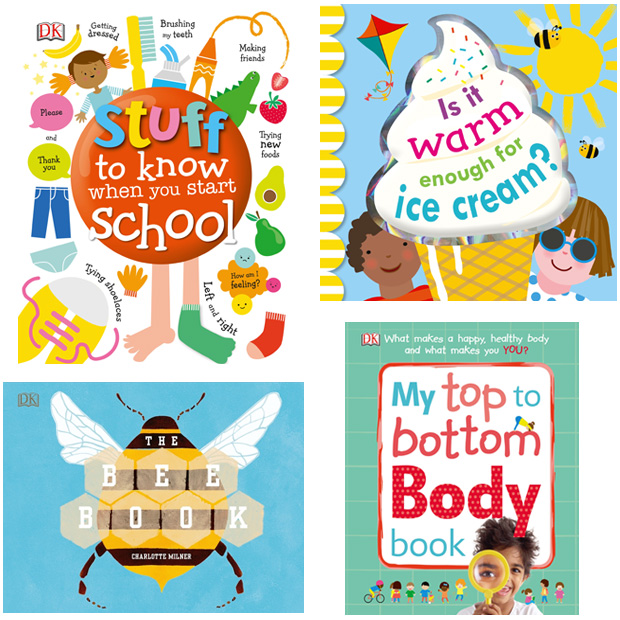 We have four new books like this from DK Books and they all help prepare her in different ways: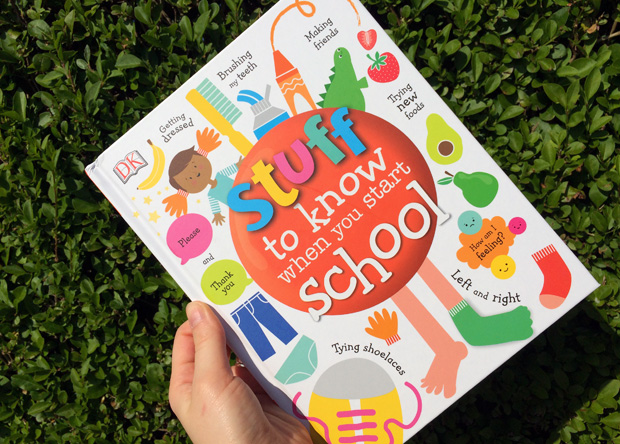 Stuff to Know When You Start School was an obvious choice! As the title suggests, this book is the ultimate guide for boys and girls who are about to start school. The book is colourful and has plenty of illustrations and, most importantly, teaches your child all the important life skills they need to be ready for that first day of school.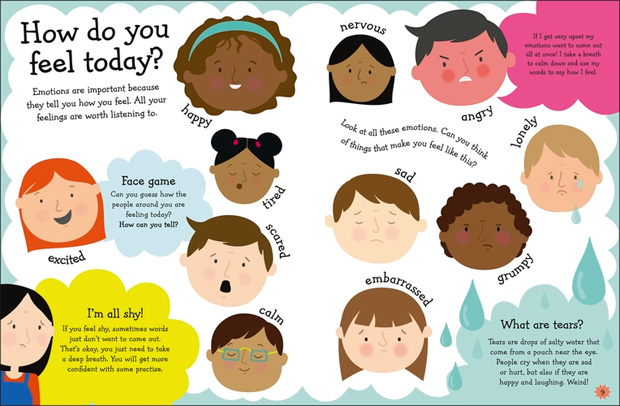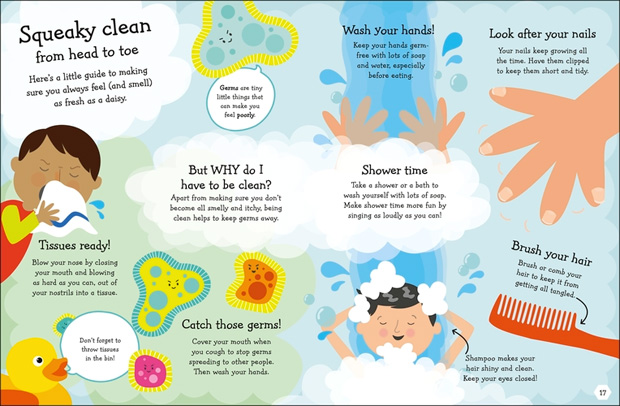 It covers lots of things like family, manners, getting dressed, hygiene, friendship, food, staying safe, songs, a bit of science and more. It also has a list in the back of the book called "Look at what I can do" where you can tick off things as you learn how to do them. My daughter loves this book!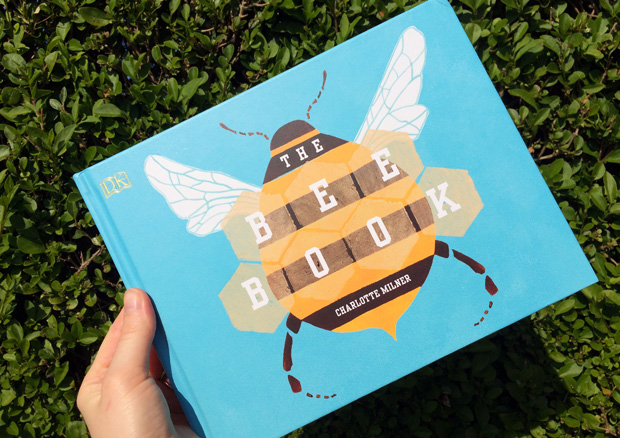 The Bee Book​ by Charlotte Milner is a really charming book that takes you through the interesting world of bees. My eldest loves honey and has asked a lot of questions about bees so I thought this book would be a great way for her to learn more and to get answers for some of the questions. The illustrations are very helpful and informative and the book covers all the bee facts you can imagine, including types of bee, bee hives, colonies, pollination, making honey and much more.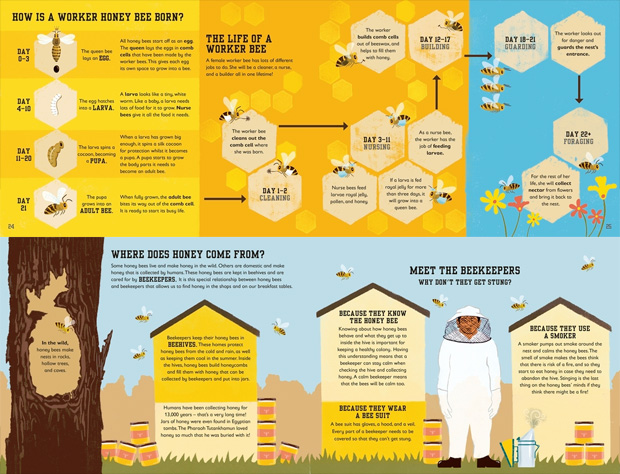 This book is aimed at children over 5 years but I would say that it's suitable for younger children too if they are interested in bees. It's a really lovely book! The only negative thing I have to say is that there's one bee illustration throughout the book that only has four legs which my daughter noticed as soon as we read the fact that bees have six legs. She pays close attention to detail and finds things like this a bit annoying.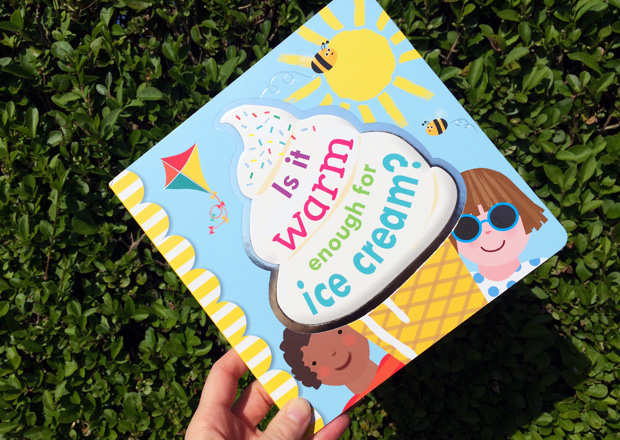 Is It Warm Enough For Ice Cream? is a fun book about the different seasons. It shows the differences between the seasons and the changes that occur and asks the very important question that is "Is It Warm Enough For Ice Cream?".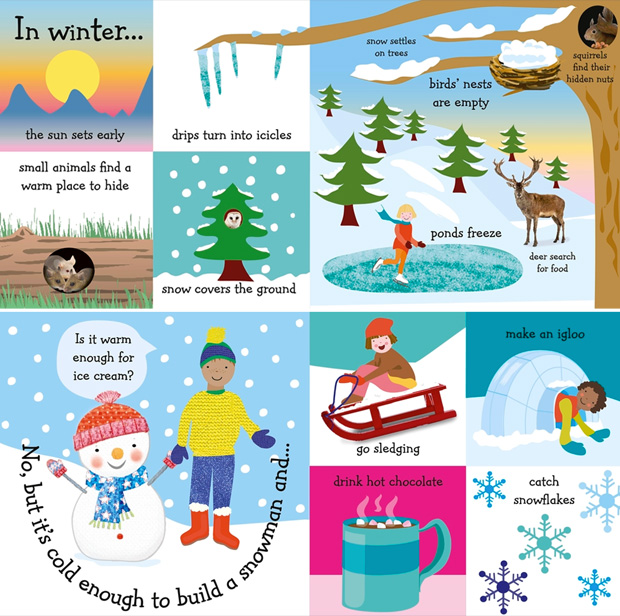 It's a really charming and cute book and my ice cream loving daughter loves reading this book with me and on her own too. She can read a bit and this book is easy enough for her to start reading herself and the illustrations help too, of course. I really like the whole idea of combining learning about the seasons with the ice cream theme — it's fun and works very well.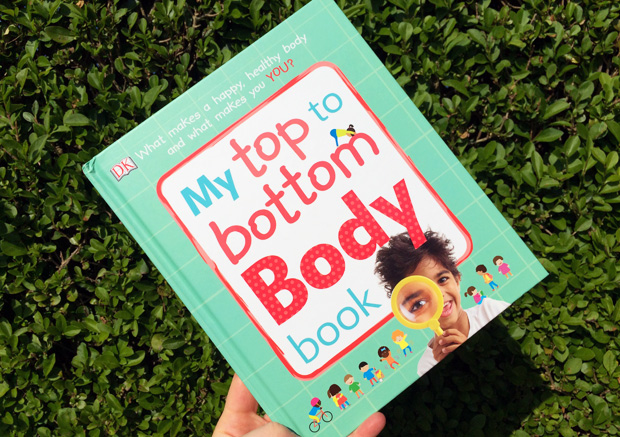 My Top to Bottom Body Book is a great introduction to biology for little ones. If you have a four-year-old, you know that they ask hundreds of questions every day and many of them are about how the body works. This book is a great tool to use to explain things with the help of the illustrations.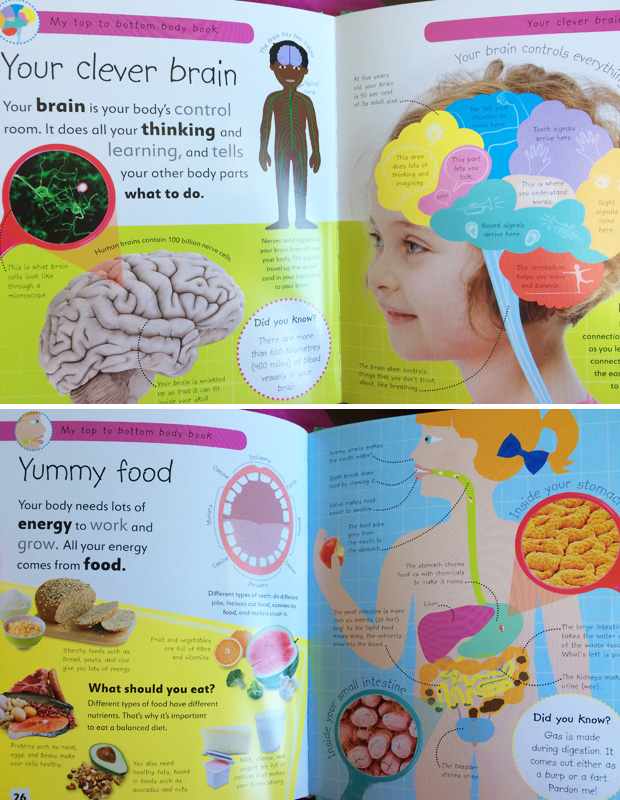 The book blends crafts and activities (making a family tree, creating a set of paper lungs, fingerprint paintings and more) with interesting facts about the body — from top to bottom! The books is aimed at children aged 3-5 years to help teach them about their bodies and to help develop their literacy, numeracy, memory, and dexterity through fun activities.
These books were provided to us for this blog post. As always, all my reviews are 100% honest and all thoughts and opinions are my own.