Cartamundi Fundels Educational Games Review + Giveaway
|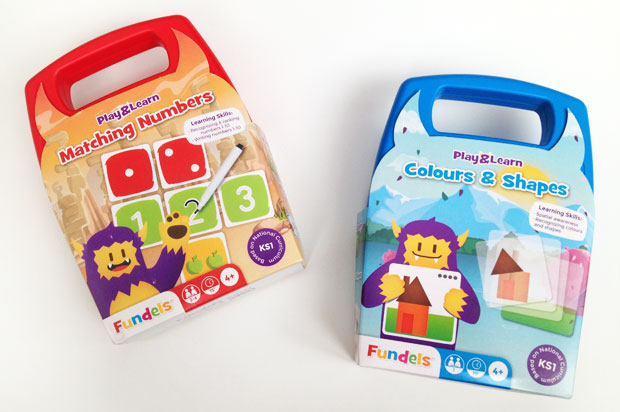 Cartamundi Fundels Educational Games Review + Giveaway
Cartamundi is the world's largest manufacturer and distributor of playing cards and board games and the company has also created a brand called Fundels which focusses on educational games for children aged 4-7 years.
There's a range of games and activities that encourage children to learn mathematics, numeracy and spacial awareness skills through fun games!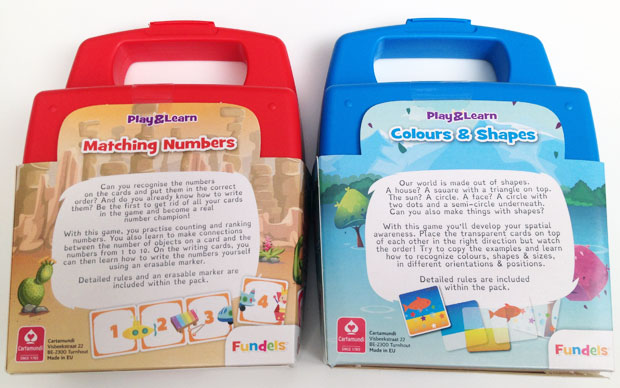 The current range includes the following items:
Fundels Premium / Large plastic boxes
Matching Numbers
Writing Letters
Drawing with Numbers
Playing with Numbers
Colours & Shapes
Clock Reading (coming soon!)
Fundels Standard – Tuckbox Flashcards
Learn English
Learn to Draw
Multiplications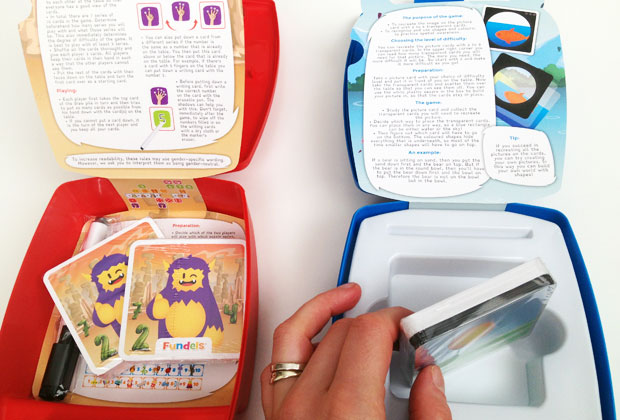 We have the Colours & Shapes game and the Matching Numbers one and my four-year-old daughter loves them!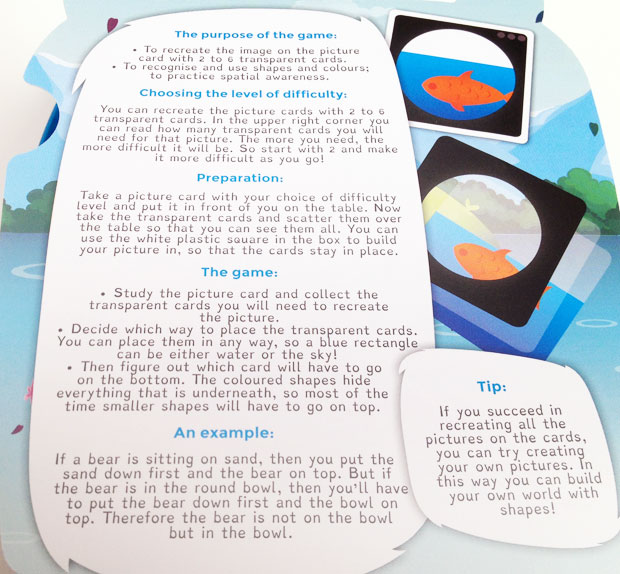 The Fundels Colours & Shapes game is a really clever game that gets children's brains working hard! It's a single player game that consists of 30 example cards and 20 see-through cards. You choose an example card (there are different difficulty levels to choose from) and try to copy the picture by using the transparent cards that have one shape/item on each one.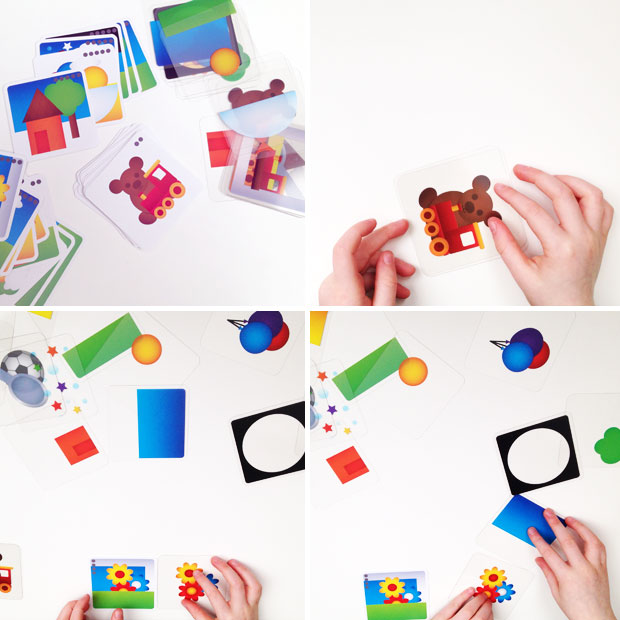 It's a brilliant educational game that's perfect for my eldest daughter. She loves things like this! She soon understood what to do and loves playing it.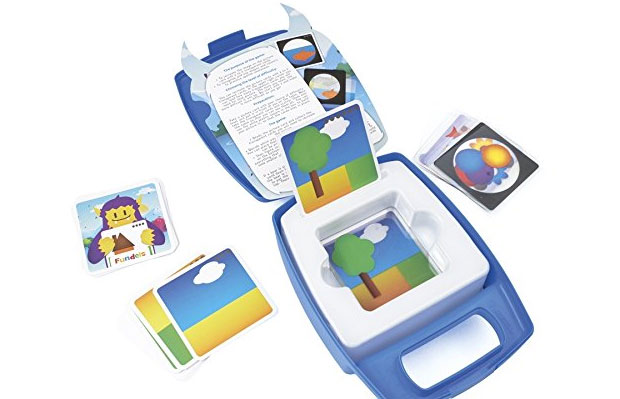 You can use the box it comes in as a stand for the cards in use which is ideal for when travelling so that you don't lose any cards.
The second game is all about numbers. Matching Numbers helps children recognise and rank numbers 1-10 and also helps children learn how to write them. It's based on National Curriculum KS1 and suitable for ages 4+ and 2-4 Players. You get instructions for the different games you can play within the box and also an erasable marker to use on the writing cards. Click the picture below to see a large version of the game rules.
My four-year-old has known the numbers and has been counting for a few years already but she is just learning how to write them, so she really loves the 10 writing cards and erasable pen that you get in this game. They're really helping her to learn how to write the numbers which is wonderful as she'll be starting school soon!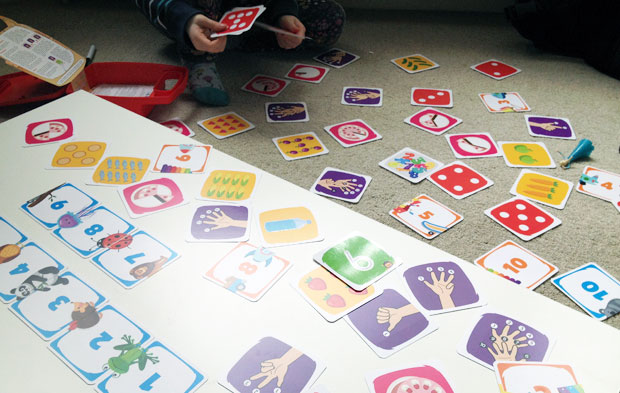 There are a few variations of games that you can play with this set — one of which only uses some of the cards and is intended for younger players like my daughter. She likes this one and also just loves playing with the cards, lining the matching number sequences up or practicing her number writing skills.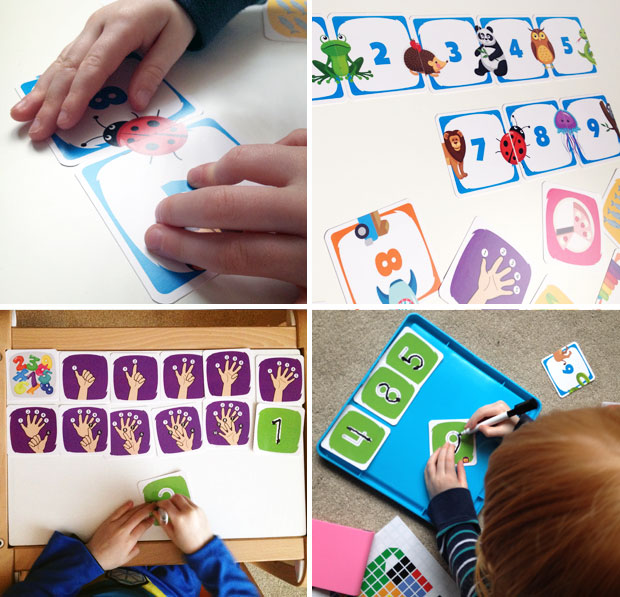 She adores both her new games and I think they're great too. The hard cases that they come in are perfect as they're easy to pack, carry and open and also keep everything organised and protected.
Find out more on the Fundels website and buy the games from Amazon.co.uk.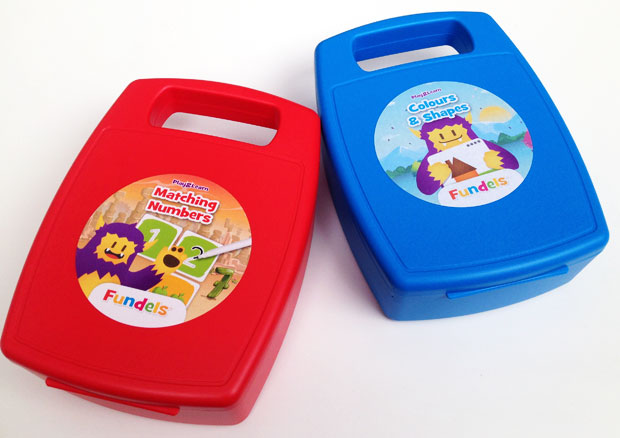 Giveaway: Win both Fundels Colours & Shapes and Matching Numbers games!
For a chance to win both these games, enter my giveaway through the Rafflecopter below. One winner will be chosen randomly. UK entrants over the age of 18 years old only. Terms & Conditions apply. The giveaway will end on the 15th of May 2018.
Samples provided for this review. As always, all my reviews are 100% honest and all thoughts and opinions are my own.