Chatterbox Planet's Story Magnets Review – Storytelling Magnets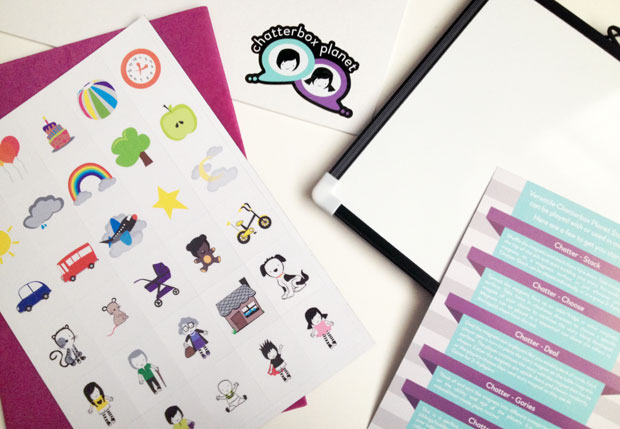 Chatterbox Planet's Story Magnets Review – Storytelling Magnets
Geraldene is a teacher, a mother and the creator of Chatterbox Planet's Story Magnets. She knew from her teaching experience that children often struggle with expressing themselves when creating their own stories and, because of that, she decided to create Chatterbox Planet.
These story magnets give children the tools they need to share, express and feel their way through their storytelling journeys and will promote creativity and help children explore their imaginations.
"It has been proven that storytelling from an early age assists children with expressing thoughts, feelings as well as encouraging them consider new ideas!" – Geraldene, Creator of Chatterbox Planet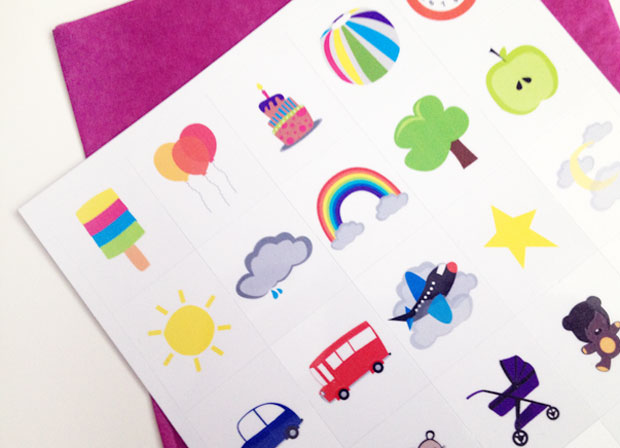 My toddler has the Starter Pack Combo which includes an A4 sheet of magnets and a magnetic board. We have a larger magnetic board at home and of course they will also stick to the fridge, but this board is ideal for travelling or when you want to use writing as well as you can use a whiteboard pen to add words to this board.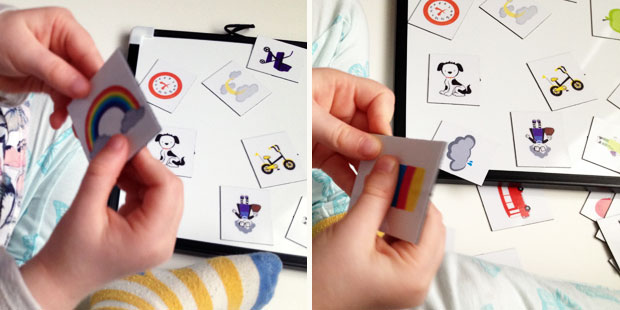 My daughter loves all the fun illustrations on the magnets and happily lines them all up on her board exclaiming what they all are. She's just over two and a half now and soon she'll enjoy making stories too. We play a game where I ask where an item or a person is and she tries to find it as quickly as possible to add it to the board. We do this in Swedish and in English to practice both languages.
There are a bunch of other games you can play as you can see in the table below or on the Chatterbox Planet website.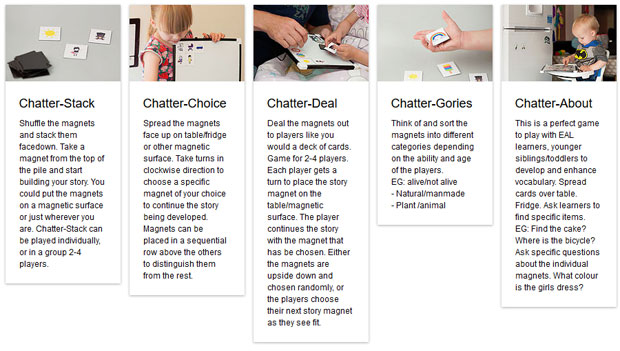 Chatterbox Planet's Story Magnets are really versatile and can be used in many different ways and in any location you wish, especially if you have the small magnetic board too.

They are lots of fun for a wide range of ages and we hope to see more magnets added to the collection soon!
Buy yours here.
We were sent this item for this review. As always, all my reviews are 100% honest and all thoughts and opinions are my own.