Exploring Kinetic Sand for The First Time (and Loving It!)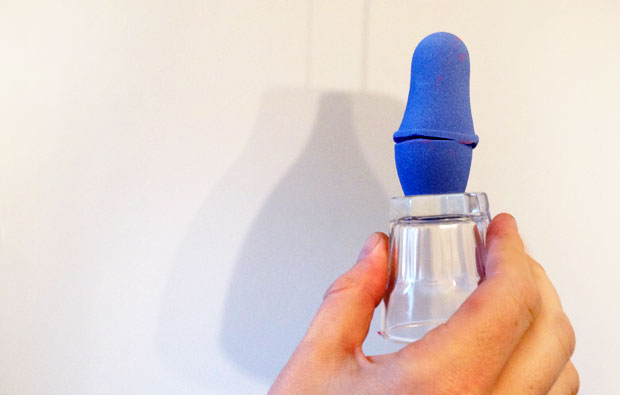 Exploring Kinetic Sand for The First Time (and Loving It!)
Until recently, kinetic sand was something I'd only seen on YouTube and in the occasional toy catalogue. I'd heard good things about it but never tried it with my own kids.
My three-year-old is a huge fan of Play-Doh and I love it too but am a bit sick of all the mess it creates and the fact that it dries out so quickly meaning I have to buy more tubs (again). My husband really hates the crumbs of Play-Doh that always end up on the floor no matter how much I sweep and wipe it and if any gets in the living room it ruins the carpet quickly.
When I read up about Wizard Kinetic Sand, the easy clean-up factor was an important selling point. Unlike Play-Doh, it doesn't stick to the floor, furniture, clothes or carpets — you can just sweep it up or Dyson it up. I have a small dustpan and brush that I use and I give my daughter's clothes a quick sweep with the clean brush and it just comes off. My husband is much happier about the sand and actually doesn't mind it at all.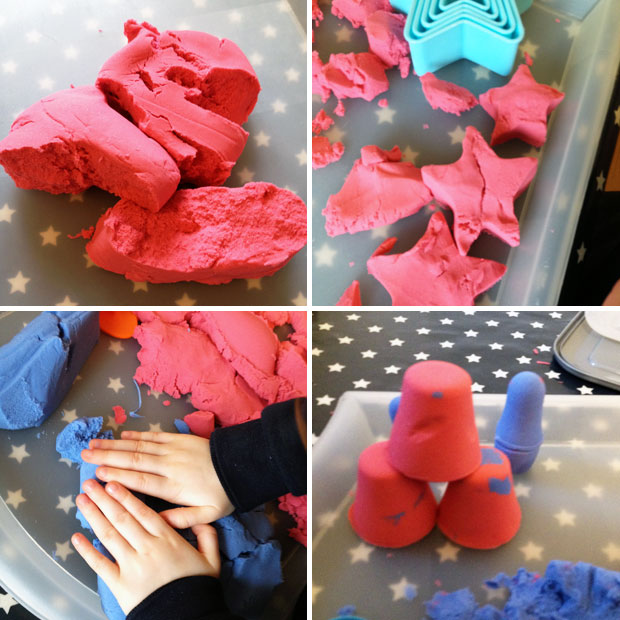 More importantly, my three-year-old daughter LOVES playing with her new kinetic sand! It's so easy to mould using your hands, cookie cutters, spoons or even plastic toys. The sand feels lovely and cool on your hands and is a pleasure to work with. Since we got it, my girl has not asked for Play-Doh much at all — I think she prefers the kinetic sand which is quite amazing as she used to play with Play-Doh several times a day.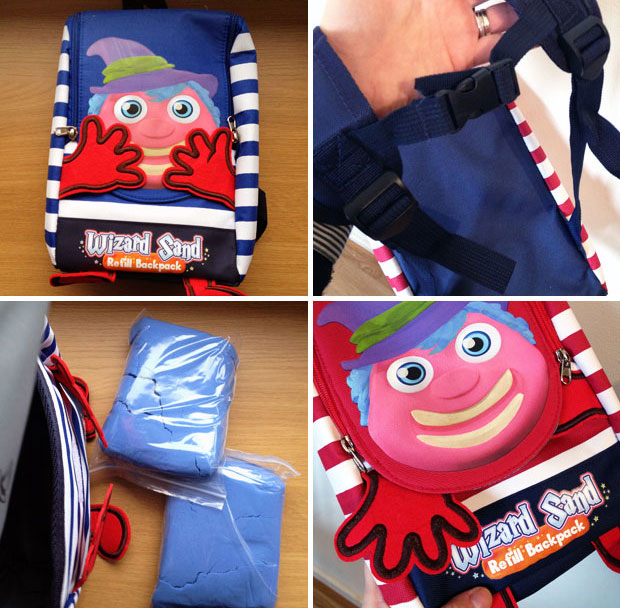 We have the Wizard Kinetic Sand refill backpacks in blue and red and in each pack you get a fun backpack with 2kg of sand split into two bags. The backpack is good quality and makes a great little day bag or lunch bag for children. Or you can just use it to store your kinetic sand!
This sand is really nice premium quality, non-toxic and eco-friendly. It's gluten-free too but you're not supposed to eat it of course. When buying this brand, you get a 100% money back guarantee and 5% of the profits go to charity.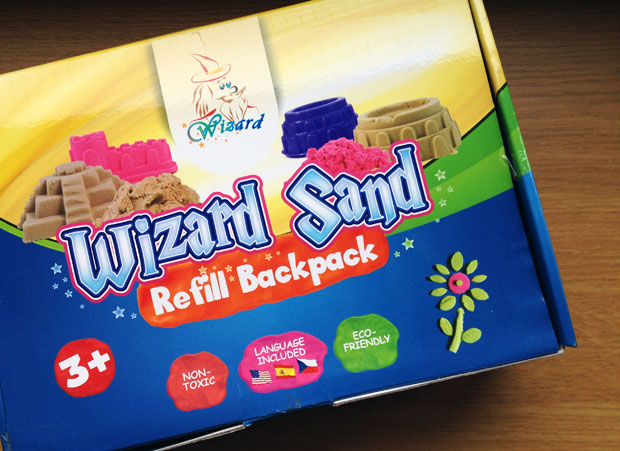 "What is Wizard sand? Wizard kinetic sand is an innovative squeezable material that is made by combining sand with a touch of polymer. The consistency of the sand is extremely pliable, almost like liquid, but it holds a firm shape when moulded. You can stretch it, mold it, pull it, cut it and even slap it! Unlike Play-Doh, kinetic sand never dries out, is eco-friendly and 100% gluten-free. The sand sticks to itself and never to your hand, clothing or other surfaces making it extremely easy to clean."

— Wizard Sand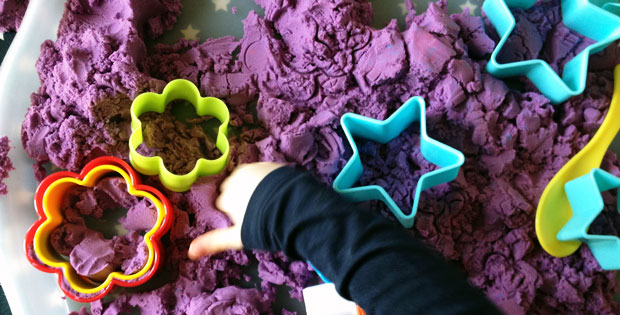 I highly recommend Wizard Sand to all kids who love creative play. The colours are lovely too! We have one bag each out and my daughter has now mixed them into a nice purple shade. We play on a large dinner tray to keep the sand on the table and this works very well for us.
Product provided to us for this review. As always, all my reviews are 100% honest and all thoughts and opinions are my own.