Father's Day – Personalised Gifts from Snapfish
|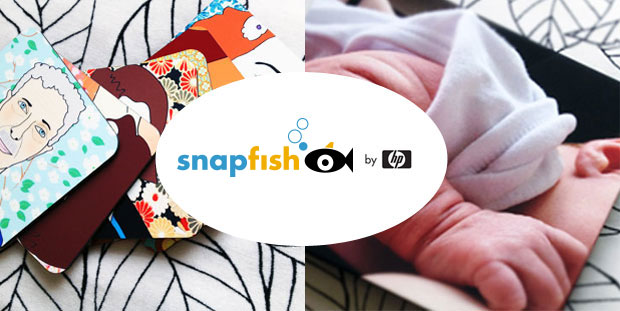 Father's Day – Personalised Gifts from Snapfish
Father's Day is coming up very soon and Snapfish make it very easy for us to come up with more fun, interesting and personalised gifts to give to the dads around us to show how much we love them and that we think they are amazing fathers.
My own father is no longer with us so I chose to create a gift to my husband from our daughter and a smaller gift for the whole family which honours my own dad.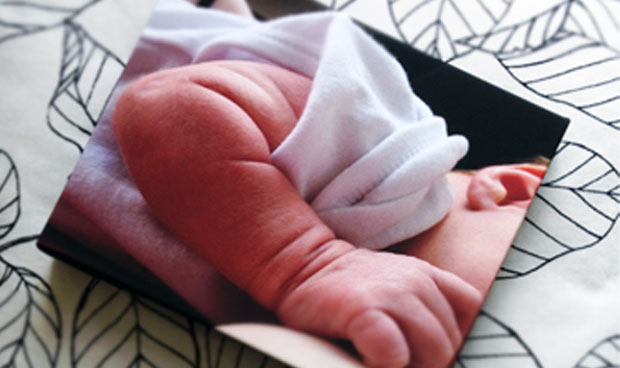 The Father's Day gift for my husband is a photo canvas print with a picture of our daughter when she was just 6 days old and all wrinkly and furry! It's one of my favourite photos because it's so detailed. My husband will love this gift!
The canvas is really nice quality! The print itself is perfect and it's neatly wrapped around a sturdy wooden frame. It even comes with all the bits you need to hang it up.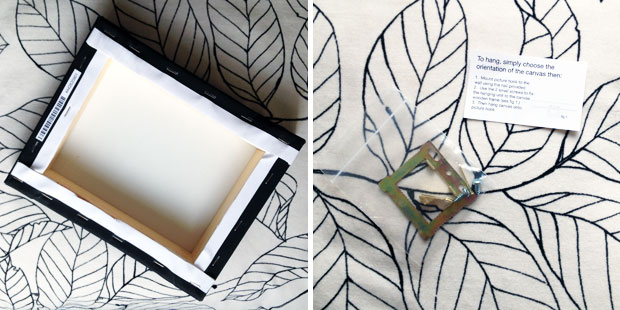 As you can see, the wooden frame is really chunky and thick making the picture stand out. I chose to have black around the edges but you can have your photo stretch all the way around if you wish. This canvas print cost £29.99 for the 10″x8″ size.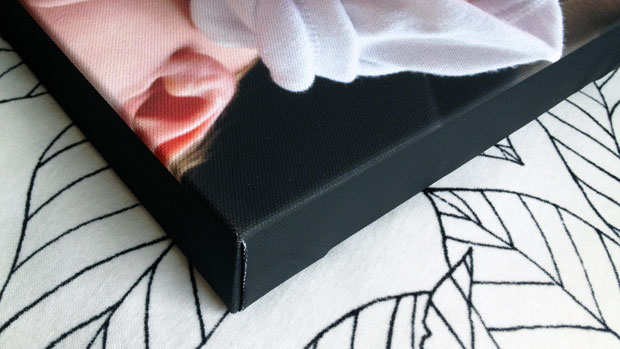 The other thing I ordered was a photo coaster set. At first, I was a bit confused about the price of these because under the Home & Office category it says "£9.99 for 6" but on the next page it says "Only £9.99 per coaster!". Luckily, the first price is the correct one and these beautiful, high quality coaster really only cost £9.99 for 6. You can choose to have them all the same or have 6 different images like I did.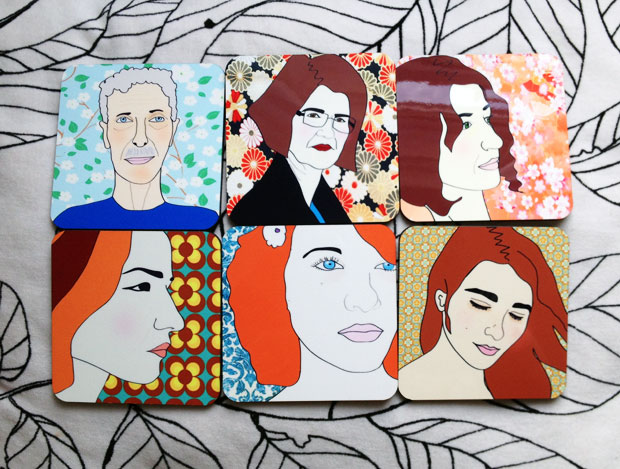 They were really easy to make, too. You just drag the pictures you wish to use from your uploaded photos and add them to the coasters. You can see them all together to make sure they look good as a set. I chose my own illustrations of my family members and now have a lovely set of coasters with my parents and my sisters as a way to celebrate my own dad.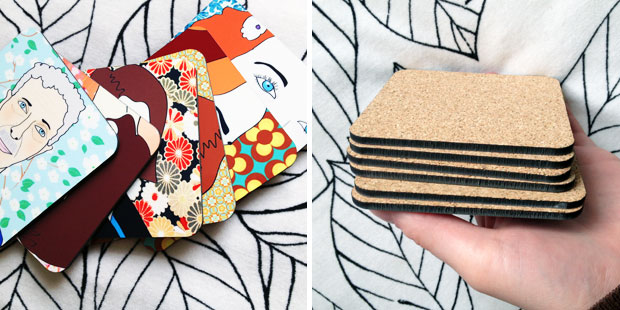 The coasters are heat resistant and have a non-slip cork backing. Each coaster measures 4″x4″x 1/8″. The finish is so beautiful and shiny that I'm even considering using these as artwork on a picture rail.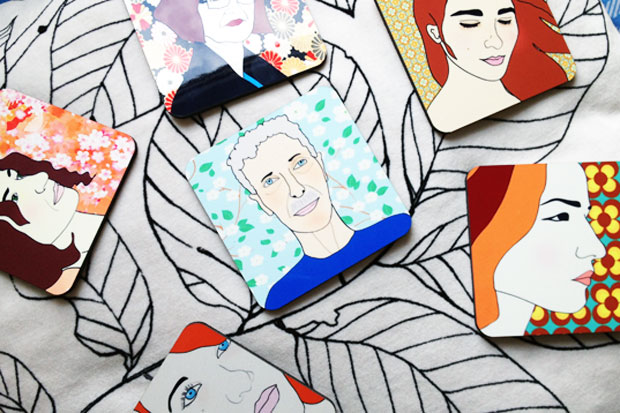 I'm so happy with my Snapfish order. It was really easy and quick to create my gifts and the items arrived just a few days later in the post. Perfect!
Go and create some personlised gift for Father's Day with Snapfish. Last order date for Father's Day is the 15th June 2015.
I was asked to create some Father's Day gifts free of charge for this review. As always, all my reviews are 100% honest and all thoughts and opinions are my own.