First-time Father Fears of UK Dads
|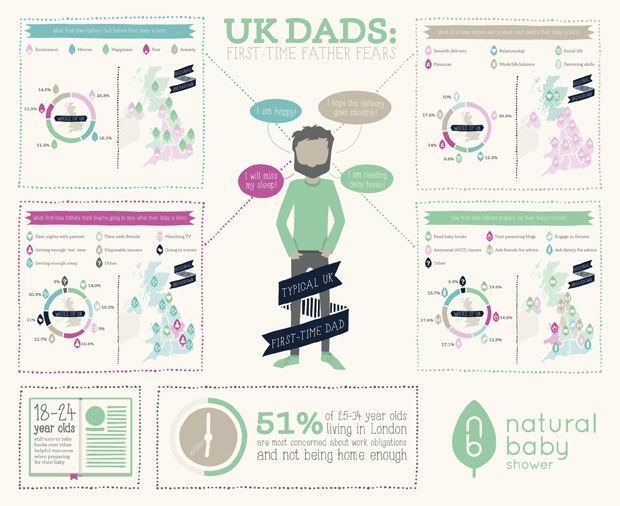 First-time Father Fears of UK Dads
Becoming parents for the first time can be quite daunting and scary for both mums and dads. Natural Baby Shower recently conducted a study into new and expecting first-time UK dads to see what their biggest thoughts and fears were.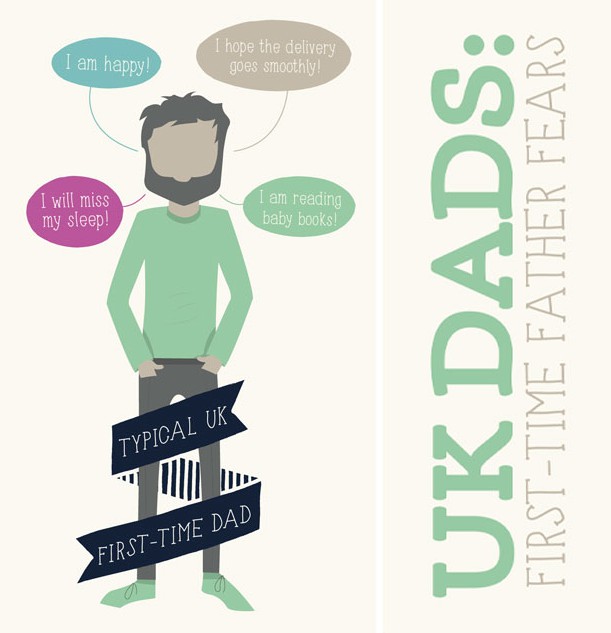 They surveyed 1,000 expecting and new dads from around the UK asking 4 questions:
How they feel before the birth
What they worry about the most
What they expect to miss the most
How they prepare for their baby's arrival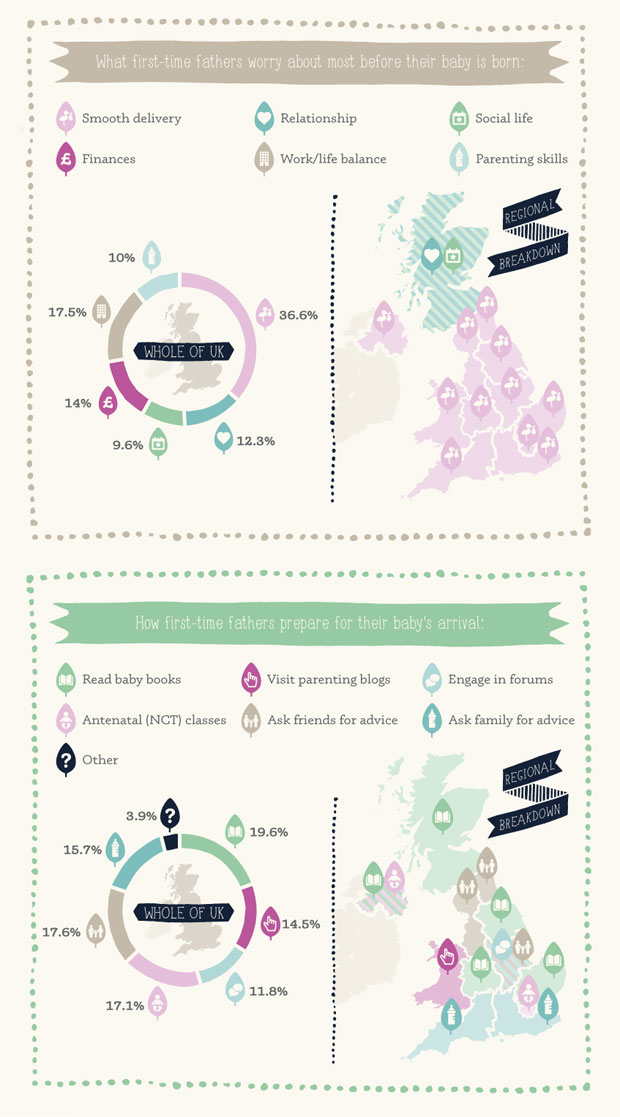 The results of the study have been put together into the infographic in this post. Some of the key findings were that baby books are still the most popular resource for expecting dads, even amongst young dads aged 18-24. They also found that the biggest overall concern for expecting dads is in regards to the delivery going smoothly — but when the data was segmented further, they found that dads living in London between the ages of 25 and 34 found work obligations and being able to be home enough their biggest worry.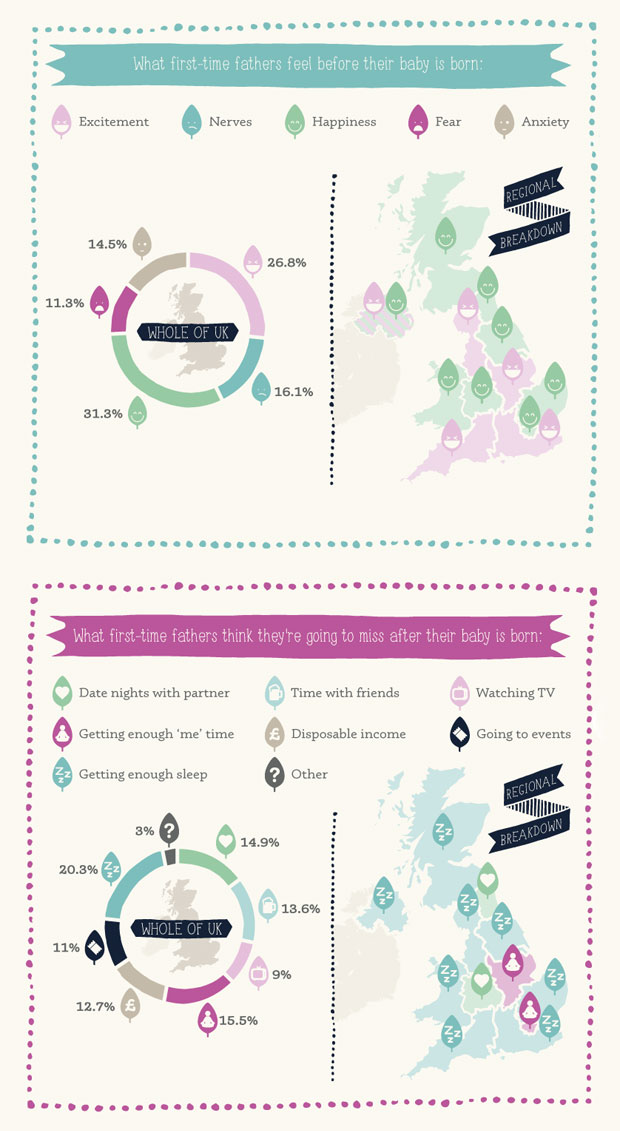 Read more about the study and don't miss the "New Dads Survival Guide" here.
Thank you to www.naturalbabyshower.co.uk for this interesting infographic!