How Far Has Your Food Travelled?
|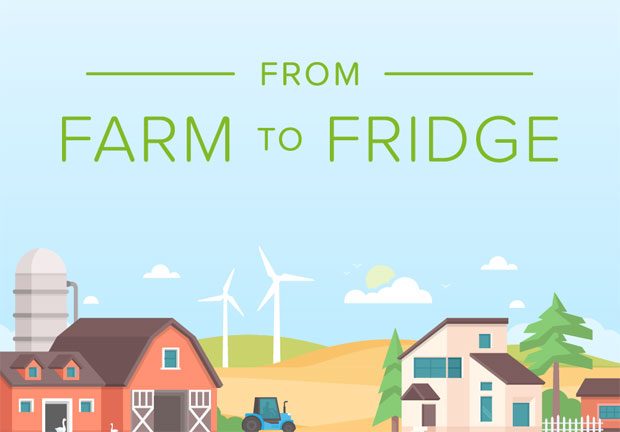 How Far Has Your Food Travelled?
Do you ever think about where your food has been before it ends up in your fridge? Many consumers are becoming more aware of where food comes from and how far it has travelled and are making changes to the way that they buy and consume food.
In this infographic below created after a survey commissioned by AO, you can see what the Great British public thinks about these things and what's important to them and why.
"How far has the food in our fridge really travelled? And at what cost to the environment? More people care about the origin of the food they eat, and 70% of the UK population said buying locally sourced products is important to them.

The survey also reveals what the UK is currently doing to be more ethical, and that 60% are willing to pay on average 20% more for locally sourced produce."
The infographic also looks at costs and easy of making changes to your purchasing habits, growing your own veg trends and how the reduction in plastic use is going.
AO.com has also created an interactive fridge that tracks the journey of the common foods found in our homes. You can have a look at that here: https://ao.com/life/farm-to-fridge/
Click the infographic to see a bigger version in a new tab.


In collaboration with Louise Wood.