How To Keep Your House Cool During The Summer Heat
|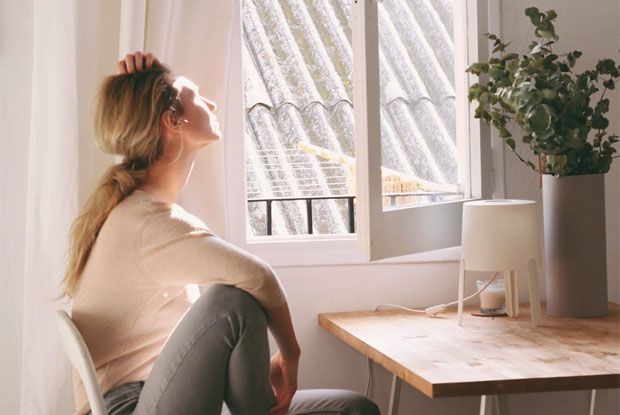 How To Keep Your House Cool During The Summer Heat
It has been so hot this week and I'm sure this heatwave will not be our only one this summer. Even here in the U.K. we get bouts of really hot weather in the summer and it can be tough to deal with if you're not a fan of the hot weather. Look for some power saving tips from Aussie Clotheslines which you can adapt this summer.
In this post, I've gathered some tips and tricks that will help you keep your house cool during a heatwave.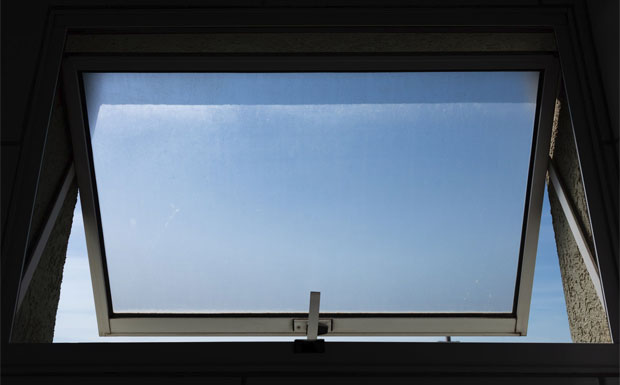 Ways to Keep Your House Cool During a Heatwave
Good airflow and a bit of a breeze makes such a different when the air is hot and stuffy. To do this, it's best to open windows on both sides of the house which will get the air moving nicely. Remember to open internal doors and secure them with a doorstop or something else that's heavy to stop them from slamming shut.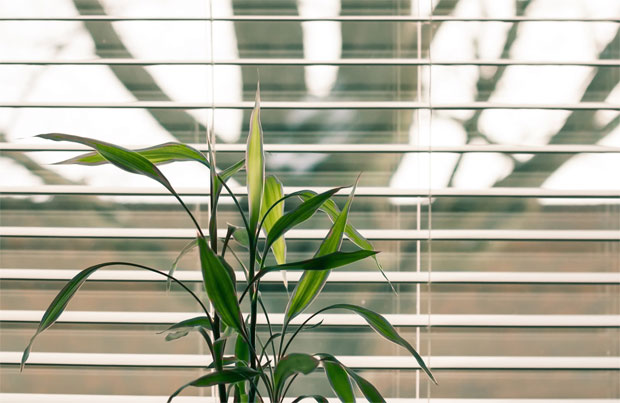 When the sun is beaming through your windows for half of a day, the rooms on that side of the house will heat up so it's important to be aware of where the sun is at what time of the day and block it out with thick curtains or made to measure blinds. This will make such a big difference to the temperature inside your home.
We block the sun from coming into the bedrooms in the afternoon to make the bedrooms as cool as possible before bedtime. Once the sun has set, you can open the blinds and windows and let a bit of cooler nighttime air into the room before going to bed.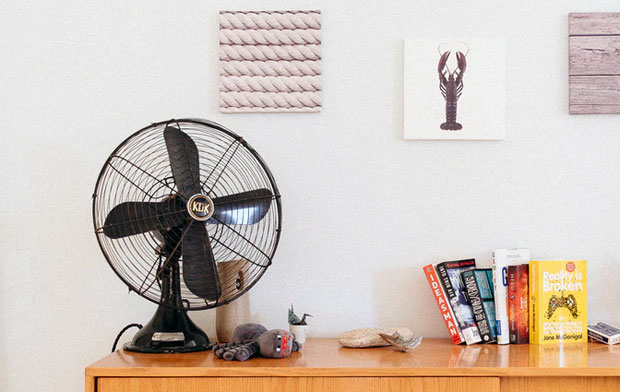 Use a Fan (at the right time)
A fan is a great gadget to have in the heat. We have a large fan that we put in the living room when it's hot but we don't use it all the time. If you keep it on too much you'll not only use lots of energy but you'll feel even hotter when you turn it off.
We try to mainly use it during the late afternoon/early evening when it's cooling down slightly and we feel the need to cool down before bedtime. A good fan trick is to place a bowl of ice cubes in front of the fan to make the air nice and cool.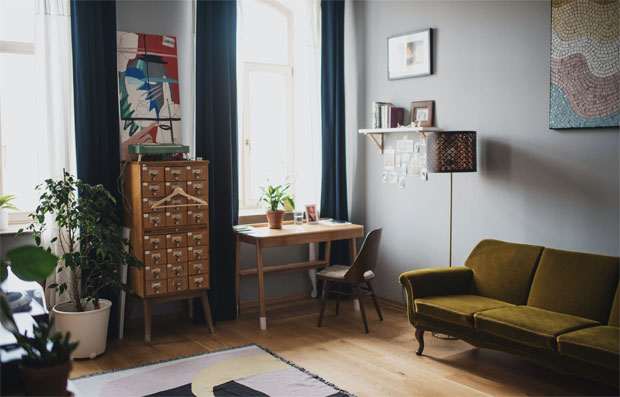 More Ways to Cool Down your House and Yourself!
There are plenty more ways to help you cool down too. If your home is still feeling hot after trying the tips above and you're feeling uncomfortable in the heat, try a few of the following things too:
If you have children, go out and play in a paddling pool or sprinklers around 6 o'clock in the evening when it's cooling down a bit. This will help them cool down before bed to help them sleep better. A tepid bath works too.
For adults, a cool shower or bath works well and not using hot water will help keep the air temperature pleasant too or you can try finding an ice bath temperature that is tolerable to your body.
Don't cook meals that require the hob or the oven to be on for a long time as these create a lot of heat too. Instead, opt for summery salads or filled wraps that don't require cooking.
Drink plenty of cold liquids. Keep water in the fridge to make it even more refreshing. If you don't enjoy drinking water, have plenty of other drinks available and chilled and make sure you drink plenty throughout the day.
Some ice and some ice creams or freeze pops for kids in the freezer are a great idea too!
Dress in light natural fibres like cotton or linen and choose the same materials for your bedding too. Many of us don't even need a duvet at night when the weather is hot

—

an empty duvet cover or nothing at all works for warm-blooded people.
A cold flannel over your face when you're feeling too hot is so refreshing. If you enjoy using face masks, you can put them in the fridge for a day or so before using and this will help you cool down quickly too. This works especially well with sheet masks.
A hot water bottle filled with cold water or a wheat cushion that has been frozen can help you cool down nicely too.
I hope these tips are useful for you in this heat!
Collaborative Post. Contains sponsored links.