Make Your Weekends Amazing with These 5 Tips
|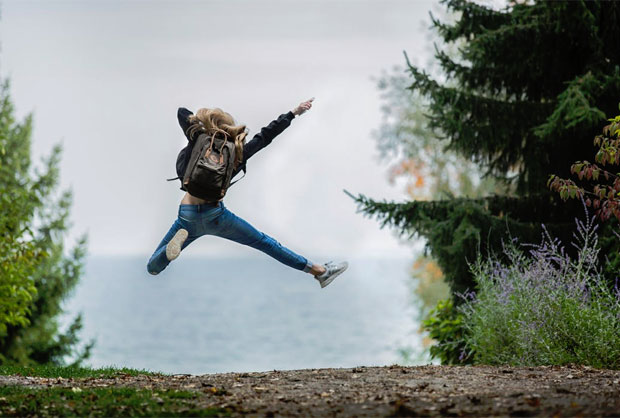 Make Your Weekends Amazing with These 5 Tips
Weekends provide time to relax and recharge your batteries for the coming week. They should leave you relaxed and not exhausted and overridden with hangovers. Unfortunately, weekends tend to pass so fast and in no time, you are back to weekdays.
Use these five tips to make your weekends amazing, relaxing, and productive:
1. Make a Plan
Many people think that weekends are meant for relaxing and doing 'nothing.' However, with the current busy lifestyle, you cannot idle around the entire weekend. Make a plan for your weekend to make it amazing. You can plan to have dinner with friends, visit your parents, or do some volunteer work. Remarkably, as you make your plan, ensure that you do not overload your weekend, you do not want to feel tired and fatigued on Monday.
2. Me Time
Make your weekend amazing by setting aside some 'me time' away from work, family, and other obligations. Although filling up your time with activities and people can be fun, it can take a toll on you mentally and physically. Hence, you require some 'me time' where you indulge in yourself. Engage in activities that you love and that make you happy such as taking yoga classes, trying a new recipe, going to the spa, or learning a new skill.
3. Get active
Physical activity is good for your health and wellbeing. It improves your physical as well as mental health and enhances your wellbeing. You can make your weekends amazing by getting active and engaging in physical activity. You can go on a hike, walk your dog, hit the gym, run around your neighborhood, have a morning jog, or cycle around. This will rejuvenate you and make you ready for weekdays.
4. Make time for friends
Do not let your busy schedule during weekdays hinder you from keeping in touch with family and friends. Weekends are all about having fun and you can have it with family and friends too, of course. Make some time on the weekend to catch up with your friends and siblings – you can do it over coffee or on a picnic at the park, for example. You will feel better after meeting up with your loved ones and sharing experiences and news from your life.
5. Find New Hobbies
You can find a new hobby to break up a dull weekend routine. The list of hobbies is unlimited and you can get one or two that appeal to you to do on your own or with a friend or partner. Try brewing your own beer using an automated brewing system to cater to your liquor needs during the weekend. Also, you can join a club, play a game, enroll in dancing classes, engage in charity work, go fishing, read books, or hit the gym. All these hobbies will keep you occupied during weekends with things that interest you.
You have worked all week and can't wait for the weekend to relax and decompress. However, when the weekend comes you are unsure of what to do to make it amazing, enjoyable and productive. Worry not because we have your back. Use these easy and doable tips to make your weekends amazing and relaxing.
By Stuart O'Riley.