MegaRed Omega-3 Krill Oil Supplement Review
|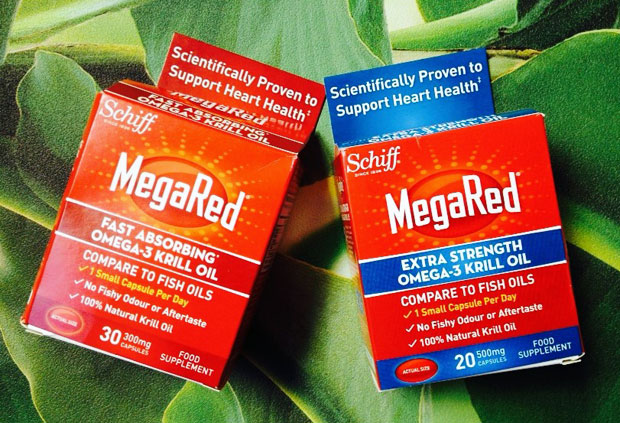 MegaRed Omega-3 Krill Oil Supplement Review
MegaRed Omega-3 Krill Oil capsules make it easy to ensure you get your daily omega-3 intake. Unlike fish liver oil capsules, these are small, easy-to-swallow and don't have that fishy smell or taste.
MegaRed are made from 100% natural, high quality, pure Antarctic krill oil which contains omega-3s in the form of phospholipids which are key structural components of our human cells are therefore easy for our bodies to absorb and utilise. Omega-3 in fish oil is in the form of triglycerides which the body must convert before it can use it effectively.
The krill used for MegaRed live in huge swarms in the Antarctic Ocean where the water is very clean which means the krill are particularly pure. Krill contain astaxanthin which gives it its red colour and protects them from oxidation. This also protects the valuable omega-3 fatty acids from damage which means there's no need for any other preservatives in MegaRed capsules. Krill are very abundant and sustainable organisms and the ones for MegaRed are collected by certified sustainable fisheries.
The essential omega-3 fatty acids EPA and DHA are scientifically proven to support a healthy heart and if you don't eat a lot of omega-3 rich foods, a supplement like this is a great way to ensure you get enough. The beneficial effect for the heart is obtained with a daily intake of 250mg of EPA and DHA.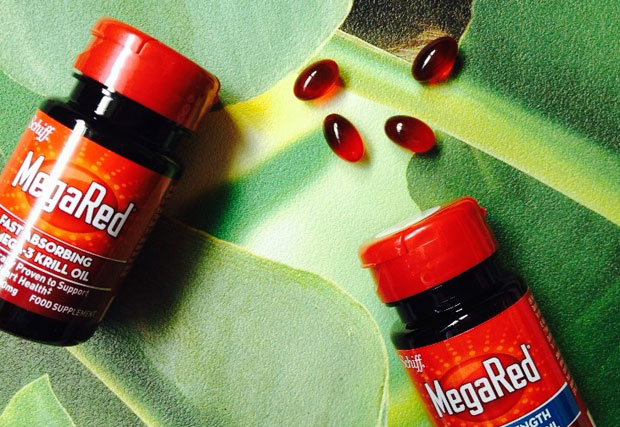 There are two products in this range from MegaRed — Extra Strength Omega-3 Krill Oil (500mg capsules) and Fast Absorbing Omega 3 Krill Oil  (300mg capsules).

My husband and I both take supplements and my husband is taking these MegaRed capsules now. I'm a vegetarian so I take a vegetarian option. The omega 3 benefits are well known and my husband has been wanting to take some omega supplements for a long time but the fishy, extremely large capsules have put him off. He was very happy when I gave him these and is now taking one capsule a day. They are much smaller than fish liver oil capsules and are easy to swallow. Vanilla flavour has been added to them to cover any flavour and odour and that's the main scent that we can smell.
They are a much better option for him and because they are so easy to take he makes sure he takes one daily. The science is important too — krill oil is much easier for the body to absorb, so it's natural to choose it over fish liver oil.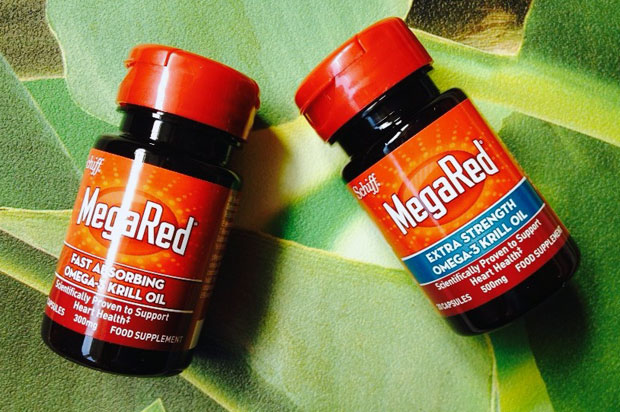 We were sent these supplements for this review. As always, all my reviews are 100% honest and all thoughts and opinions are my own.