Memories of Growing Up – Memories Stick Review
|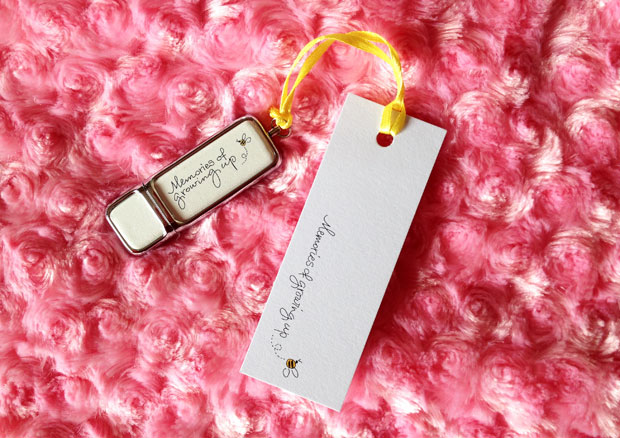 Memories of Growing Up – Memories Stick Review
This product is such a simple but absolutely brilliant idea. It's a beautiful USB memory stick that comes in a cute white presentation box with a gift tag. The memory stick comes with lots of labelled folders to encourage you to organise photos and memories of your child growing up. You can add whichever files you want — photos, videos, artwork, school reports, etc. — and fill the memory stick with your child's precious milestones.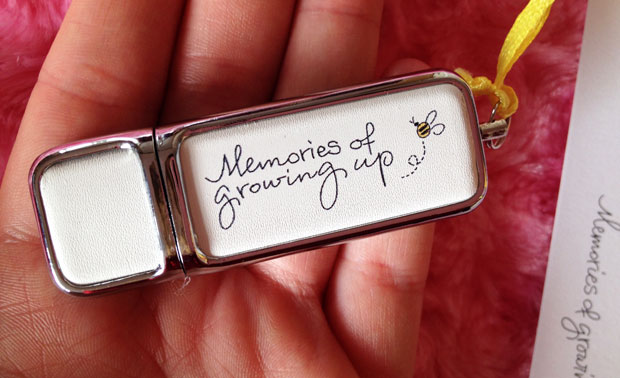 The memory stick is a high-speed compact white leather and chrome one that's available in two sizes — 16Gb and 32Gb.
Today's technology is a wonderful thing but with the hundreds and thousands of photos that many of us take each year with our smartphones and digital cameras, important ones can easily get lost with all the other ones. Using this memory stick and adding your photos to the designated folders every now and then will help you stay organised and create a lovely collection of your child's childhood.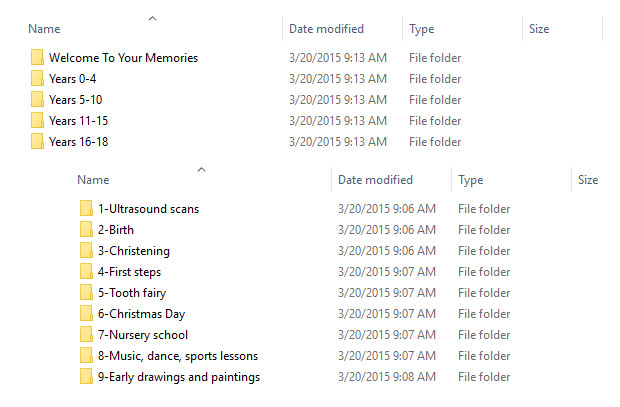 Above you can see the main folders at the top and then the sub folders of the "Years 0-4" folder.
When your child has grown up, this collection of memories makes an amazing gift that they'll treasure forever. A great idea would be to record some personal video messages and add them to the memory stick as a nice surprise to your child.
An empty 'Memories of growing up' USB stick would also make a perfect new baby or Christening gift. The gorgeous packaging means it's all ready to go and doesn't even need wrapping.
Read more and buy here. You can also buy the 'Memories of growing up' USB sticks from Amazon. The 16Gb one costs £21.99 and the 32Gb one costs £28.99.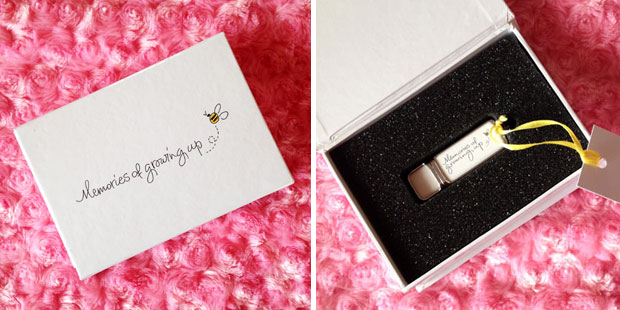 We were sent this product for this review. As always, all my reviews are 100% honest and all thoughts and opinions are my own.