Messy Me Oilcloth Review – For Fun & Messy Play
|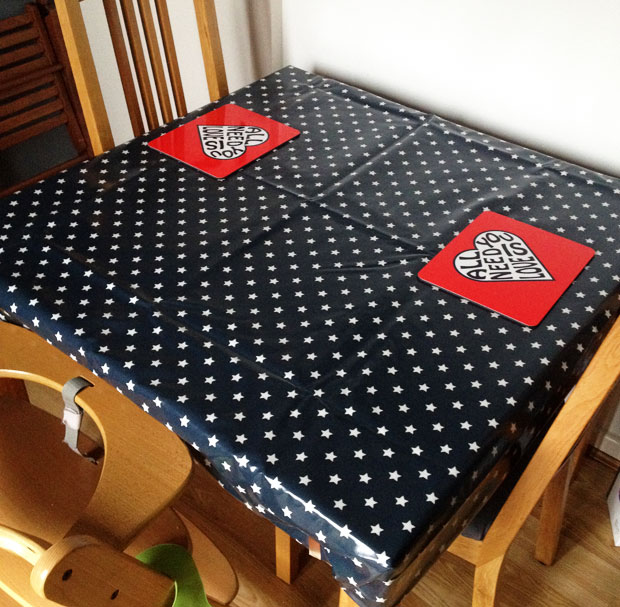 Messy Me Oilcloth Review – For Fun & Messy Play
My toddlers LOVES playing with Play Doh and has recently got into drawing and painting too. She also loves to make a mess and gets Play Doh, paint and food all over the table and quite a lot on the floor too. A heavy duty, wipe clean table cloth is a must for our daily messy life.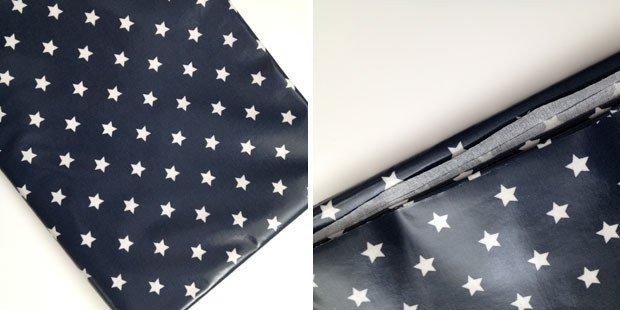 Our new one is from a company called Messy Me that specialises in practical products to help parents with clearing up after their messy little ones but that also look good in modern homes.
Messy Me now design and manufacture a range of oilcloth products, using soft, high quality oilcloth sourced from Denmark. All products are made in the UK and the range includes highchair covers, highchair cushion inserts, highchair cushions, aprons, bibs, clutch bags, mini mats, splash mats, tunic bibs and oilcloth by the metre.
We have a large piece of oilcloth in the Navy Blue design which has white stars. The oil cloth comes in a 145 cm width and can be as long as you need it. Ours is large enough to cover our table as it is in the top photo and also when we have it extended. Our table is this IKEA one. We keep it small most of the time but extend it when friends or family come over for dinner or messy play!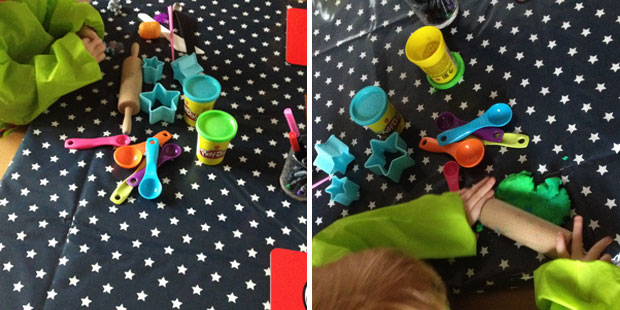 The oilcloth from Messy Me can be used indoors or outdoors and has a lovely gloss finish. It's a very hard wearing material that is resistant to most stains and spillages. It's perfect for our needs and protects our table from being damaged by our toddler's activities. After doing crafts, playing with Play Doh or eating, I just wipe it down with a cloth or a cleaning wipe and it looks as good as new. I love it!
We were sent this item because we are Messy Me ambassadors. As always, all my reviews are 100% honest and all thoughts and opinions are my own.