No7 Pop & Glow Duo Blush & Shimmer Review
|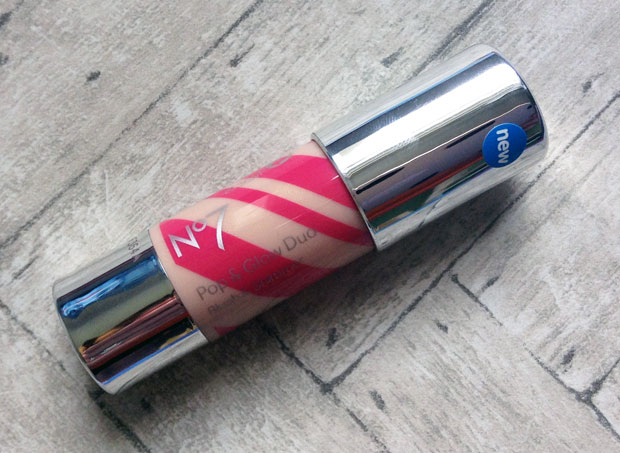 No7 Pop & Glow Duo Blush & Shimmer Review
No7 have put together two of their products — Pop & Glow Cream Blush and Pop & Glow Bronzing Highlighter — and created the Pop & Glow Duo Blush & Shimmer. This new product gives you shimmer and blush in one to create a pop of colour and a healthy glow at the same time.
Pop & Glow Duo Blush & Shimmer comes in two shades, Sunrise Glow which is perfect for lighter skin tones and Sunset Glow, great for darker skin tones. I have pale skin and therefore have the lighter shade.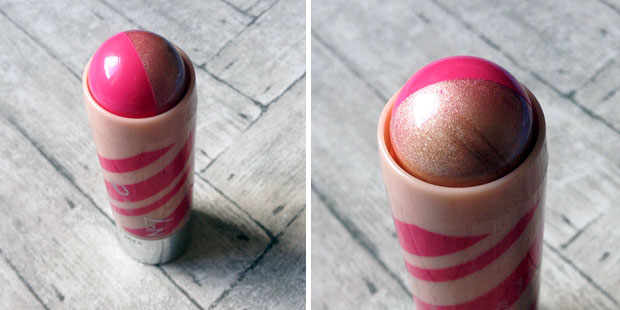 The blusher side is a bright, glossy pink shade that looks very natural once blended in and the shimmer side is beautifully golden and adds a subtle glow to your cheekbones. You can use both together or just either on its own.
The product is like a rounded, chunky, creamy crayon that smoothly applies to your face without dragging. I love the packaging which looks like a candy cane with a chrome style top and bottom. It's beautiful! It's small too, so you can easily pop it in your handbag for touch-ups.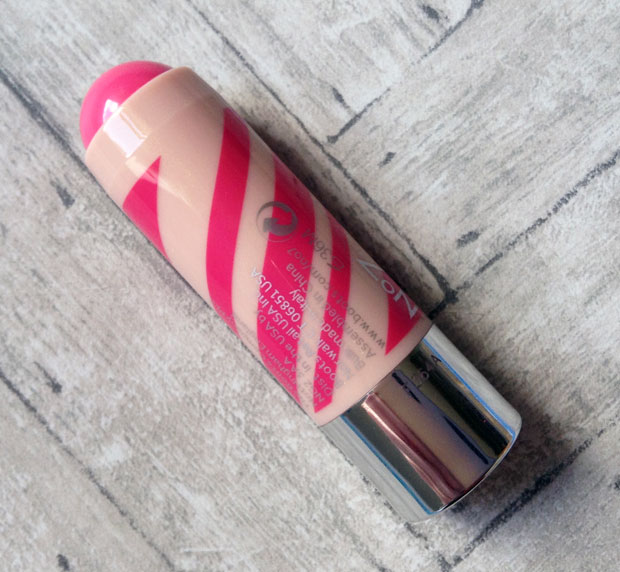 When you first apply it, the pink looks very bright but after a quick smudge and blend with your fingertips, you have natural looking rosy cheeks. I love it! It's a modern product that is multi-tasking, practical, easy to use and fits lots of different skin shades. Plus, it's cute! What's not to like?
No7 Pop & Glow Duo Blush & Shimmer is available from Boots and costs £9.95. At the time of writing, selected No7 cosmetics are on offer "Buy 1 get 2nd half price". If you have a No7 voucher, I recommend using it for one of these.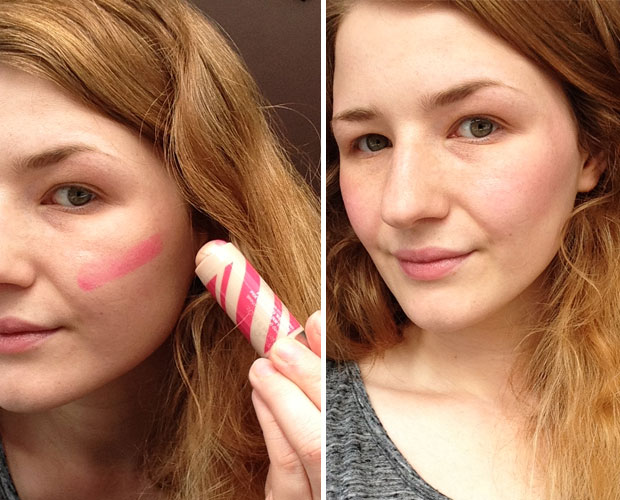 I was sent a No7 Pop & Glow Duo Blush & Shimmer to review on a different website. As always, all my reviews are 100% honest and all thoughts and opinions are my own.