Num Num Necklaces Review – Baby-Safe, Chewable Jewellery
|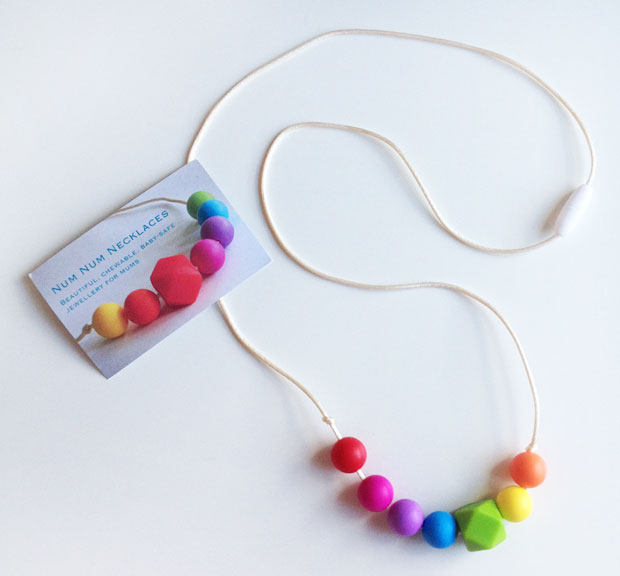 Num Num Necklaces Review – Baby-Safe, Chewable Jewellery
Num Num Necklaces is an Edinburgh based company run by mum Jennifer Downie. The company provides uniquely designed, safe necklaces that teething babies and toddlers love to chew on and play with. They are also beautiful and stylish accessories for mums!
The necklaces are handmade in Scotland. The beads are made from food-grade silicone which is kinder on gums than hard plastic or wooden beads. They are hygienic and easy to keep clean. The beads are free from tastes and very hard wearing which is perfect for a teething necklace.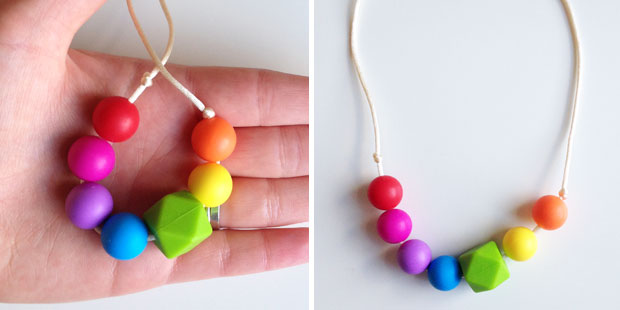 The necklaces have breakaway clasps that safely pop apart if your baby gives it a strong tug, meaning no broken necklace and no sore neck for mum.
As soon as I saw the rainbow design, I knew that was the one we wanted. Both my daughter and I love bright colours and rainbows. One of her favourite words is rainbow and she exclaims it every time she sees something that has many colours or is bow shaped. She is completely obsessed with our new necklace.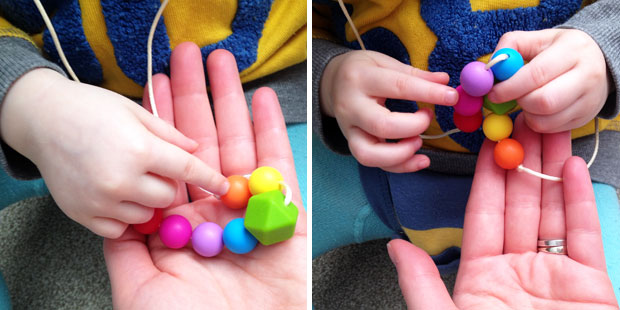 She wants it with her all the time and likes to sit and play with the beads and looking at the different colours and shapes. It's actually a great item for practising colours on the go.
The string is nice and long and hangs down to my waist. This makes it easy for babies and toddlers to chew on and play with the necklace when you're wearing it and they're sat on your lap.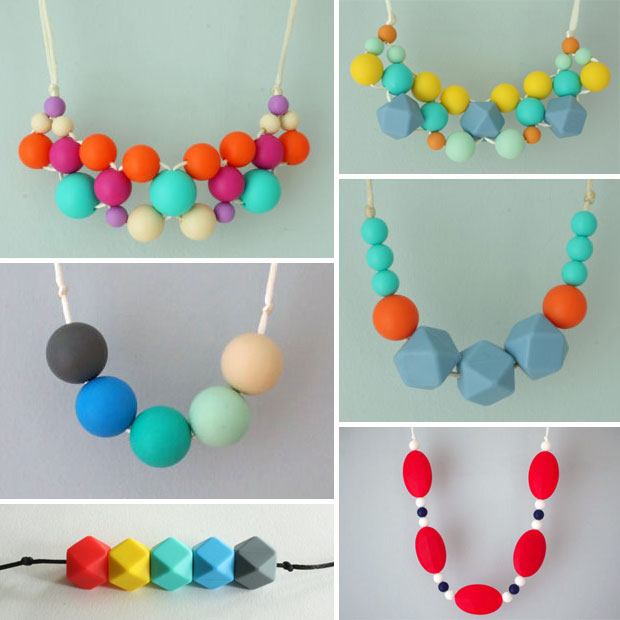 I love fun statement necklaces with big beads and bold colours but since I've worked with young children since I was just 12 years old myself, for a long time I have often avoided wearing necklaces all together. Babies love to play with them and regular ones can easily break. It's so nice to have found Num Num Necklaces that are so cool and pretty and that both my toddler and I can enjoy. 

The only problem is that when my daughter sees me with it, she wants it for herself! That's something that's easier with younger babies.
As you can see above, there are loads of interesting and beautiful designs to choose from. There are lots more to choose from in the Num Num Necklaces Etsy shop and you can even customise your necklace. The beads are available in every Pantone colour which makes a design nerd like myself very excited!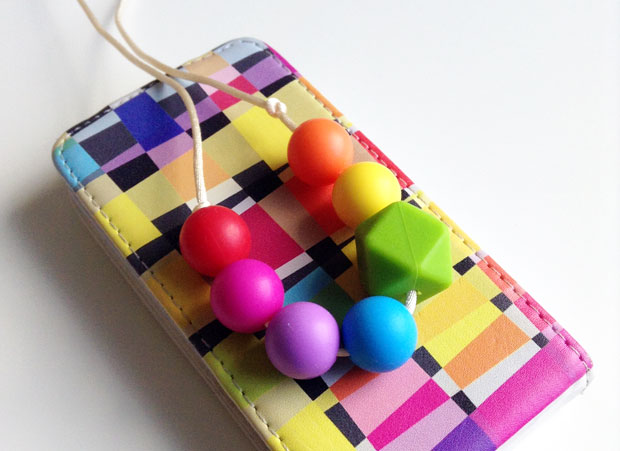 The necklace matches my own design phone case quite well too!
Both my daughter and I are huge fans of this beautiful necklace and I love the range of designs available making it possible for mums to wear gorgeous jewellery that their kids can't break.
This rainbow design costs £9.95. Find out more on the Num Num Necklaces Facebook page.
We were sent this necklace for this review. As always, all my reviews are 100% honest and all thoughts and opinions are my own.