Outdoorsy Christmas Gift Guide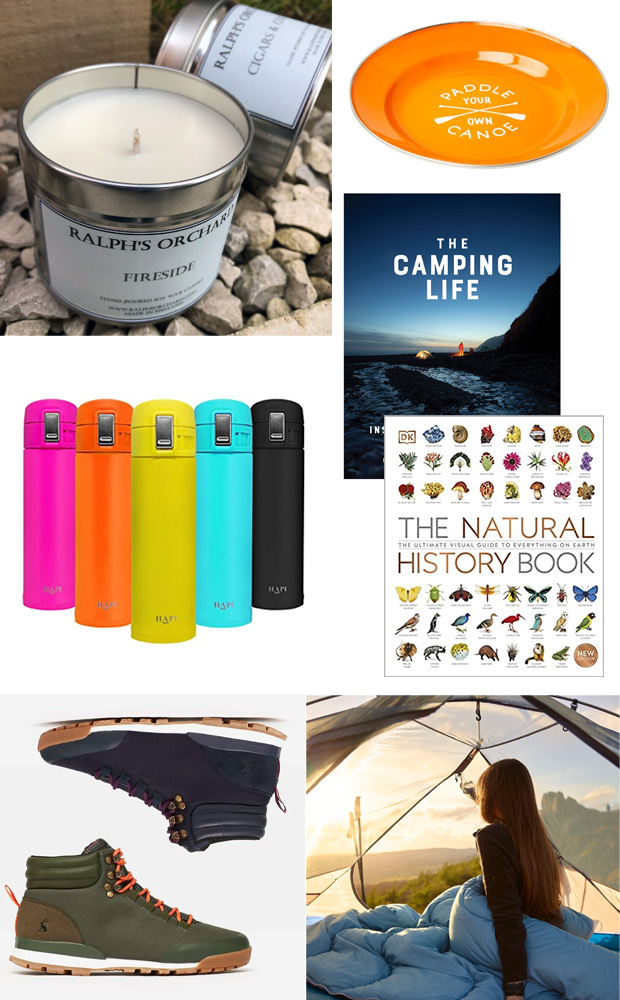 Outdoorsy Christmas Gift Guide
It's Christmas gift guide week for me and this one is focused on Christmas gifts for outdoorsy people – people who love spending time in nature, hiking and camping. My family has got much more into camping and hiking over the past couple of years so it's been fun putting this together. Let's get started!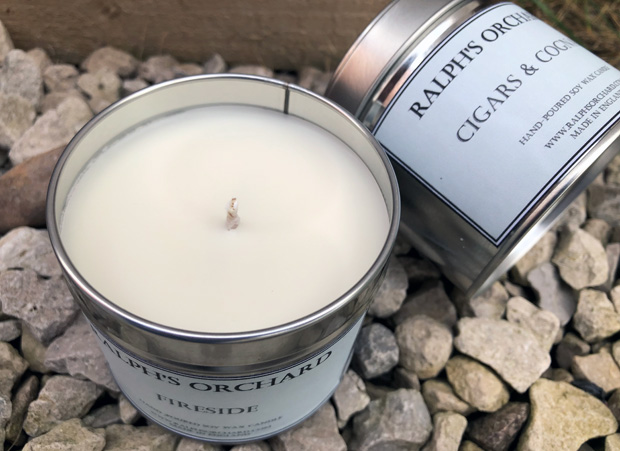 Ralph's Orchard Scented Candles
Ralph's Orchard make a lovely range of eco-friendly, vegan, scented candles in different containers. There's a wide range of scents to choose from but the one called Fireside is naturally perfect for outdoorsy people. I love this candle – it's got a wonderful smoky fragrance (with notes of chestnut, spicy cloves, rich benzoin resin, balsam, saffron, Guaiacwood, tonka and leather). I'm currently burning it while I'm having baths and pretending that I'm sat either by a campfire or in front of a cosy fireplace!
Another wonderful scented candle available from Ralph's Orchard is Cigars & Cognac – a smooth and elegant mix of vanilla and leather. Ralph's Orchard also make bath salts – keep an eye out for my ladies' Christmas gift guide for more about them.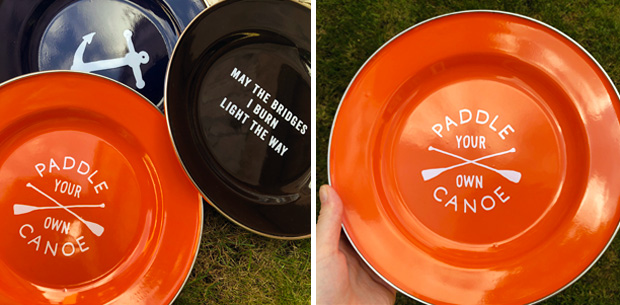 Vivienne Electra Enamel Plates
Enamel plates and mugs are a camping classic but they don't have to be the plain white with a blue trim design. Check out these fun enamel plates from Vivienne Electra with fun prints/quotes and different colours too. They can be used indoors or outdoors and are a very generous size at approximately 24cm.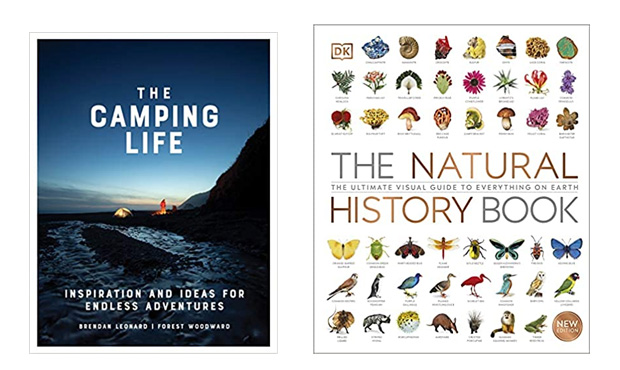 There are lots of outdoorsy books to choose from and here are two of my recent favourites. The Camping Life is a lovely book to sit and flick through or read cover-to-cover. It's full of beautiful photography that inspires you to seek new adventures outdoors and reconnect with nature. The book has lots of expert information about how to camp in different situations and will equip you with lots of skills you need for spending time in the wild.
The Natural History Book by DK Books is another great book! It's a visual guide to everything on earth and a wonderful book for people – children and adults – who want to learn more about wildlife and nature.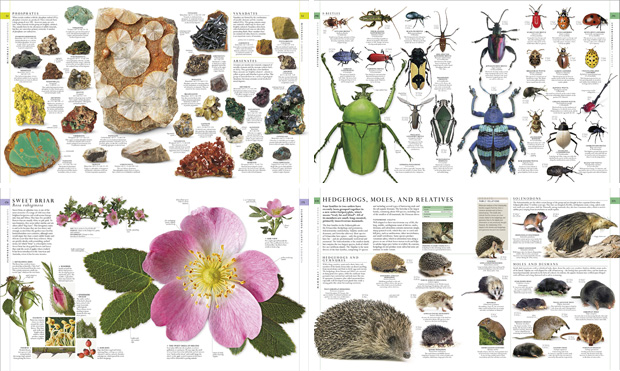 This book was originally released 11 years ago but has had recent updates with new scientific discoveries, species, and images. It's a breath-taking and monumental animal and nature encyclopedia that readers will learn lots of interesting new things from.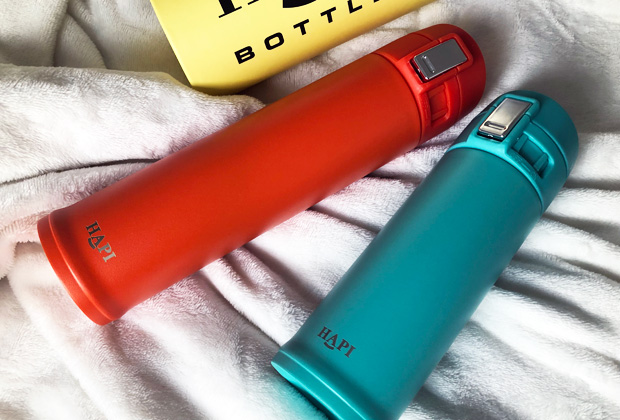 Hapi Direct Drinks Bottles
Reusable drinks bottles are an essential for anyone who loves spending time outdoors. Hapi bottles are sturdy flasks that can be used for hot or cold drinks. They're stylish, cleverly designed, leakproof and easy to use. They can keep drinks hot for up to 12 hours and cold for up to 24 hours.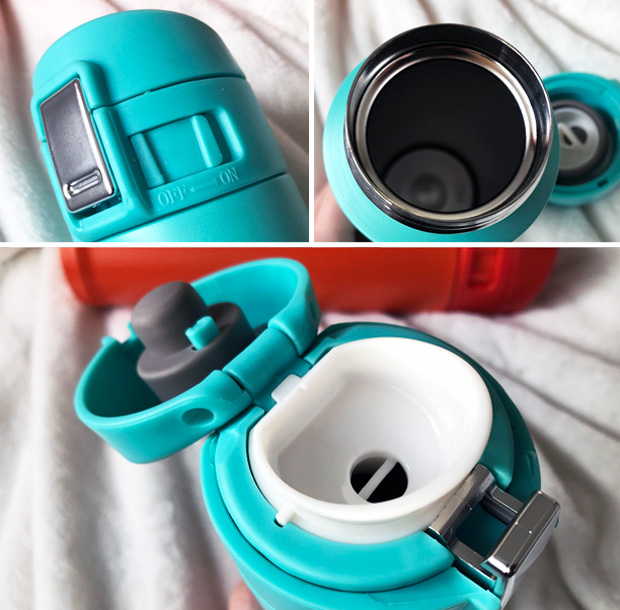 The inside is made from stainless steel and the bottles have a wide mouth opening (to make it easy to clean them or add ice). The tight-fitted flip-open lid has a clever safety lock and an air vent.
The design makes it easy to drink from the Hapi bottles and you only need one hand to open them. The bottles are free from BPA, BPS and BPF, available in different sizes and colours. One of these is the perfect companion to keep you hydrated when you're out on your adventures. They're available to buy from Amazon.co.uk here.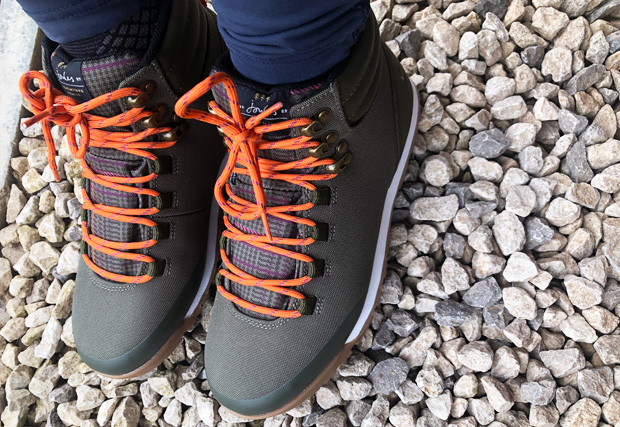 Joules Chedworth Waterproof Hiker Boots
I bought these boots from Joules a few months ago and am so happy with them! They're very comfortable and great for autumn/winter/spring weather, for walks, hikes and daily use. I would highly recommend them as a gift for outdoorsy women who like a good looking shoe too. They're also available in a purple/navy design.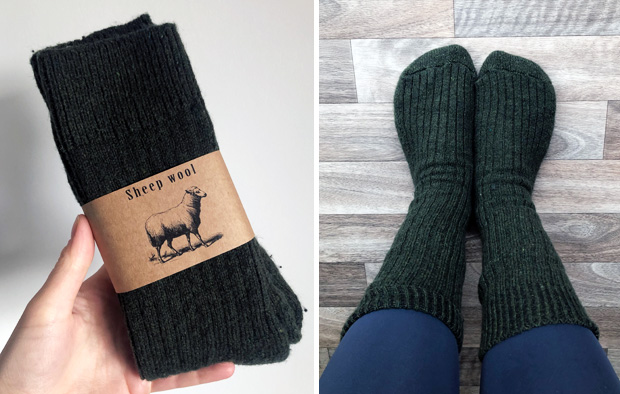 I had been looking for some nice and warm natural wool socks for a while but was worried about buying them online and not getting the quality that I was after. I finally made a decision and bought a 2-pack of these sheep wool socks from SheepRug.co.uk and they are amazing! So warm and comfortable and they wash well too which is always an important test when it comes to wool items. I'll be buying another pack in a different colour too as I love them so much!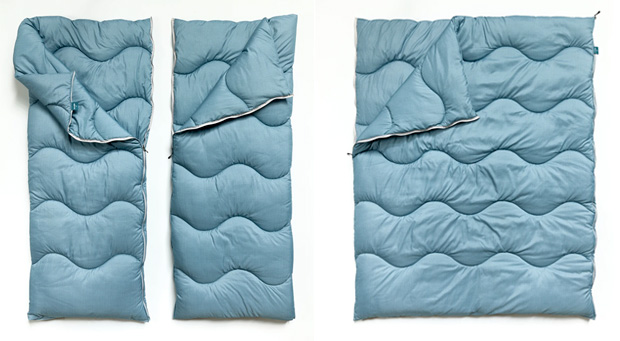 Night Owl 3-in-1 Sleeping Bag
A luxurious sleeping bag will make such a difference to your camping experience. I love the look and sound of this Night Owl 3-in-1 Sleeping Bag from The Fine Bedding Company. It's a 7.0-tog, 3-season (autumn, winter, spring) sleeping bag that you can use for camping or sleepovers. It's as practical as a sleeping bag but as comfortable as a proper duvet.
You can use it as a double sleeping bag or split it into two. Other features include a two-way access and auto-lock zip and a fabric finish to feel as comfortable as when you're sleeping in a bed at home. Plus, you can wash it in your washing machine at home and dry it in your tumble drier which is a huge bonus!
I hope this gift guide has been helpful to you if you're looking for an outdoorsy gift for a loved one.
Also check out this gift guide for outdoorsy kids.
This article contains some gifted items, some items that I have purchased myself and some items that I have selected to feature. Everything has been chosen by me to be included in this gift guide and all thoughts and opinions are my own.