PG Tips Limited Edition Packs For Red Nose Day
|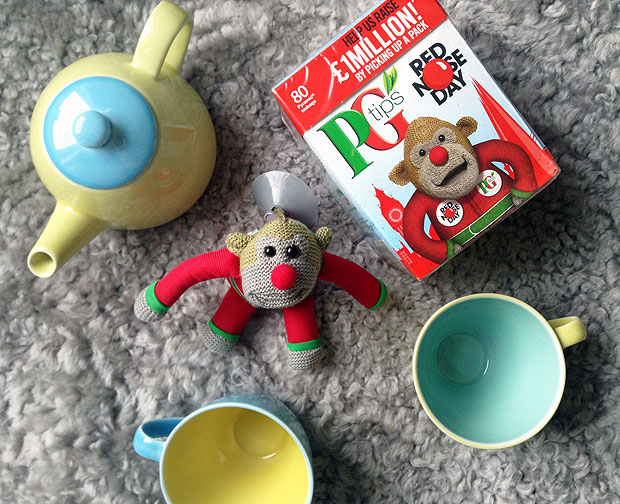 PG Tips Limited Edition Packs For Red Nose Day

PG Tips have joined the Red Nose Day campaign this year and have created a limited edition pack of their yummy tea and their adorable monkey, too. The monkey is wearing a special outfit with the Red Nose Day logo and has even got a red nose — very cute!
Together with the Persil, PG Tips are trying to raise £1 million for this year's Red Nose Day.  You can help by buying the limited edition packs and the special edition PG Tips monkey. PG Tips will donate 8p for each special pack produced to reach the goal of £1 million to transform people's lives in the UK and across Africa.
I think this is a great way to help raise money. PG Tips is our usual tea brand anyway so I will make sure to pick up a few more of these packs while the promotion is running.

Find out more by visiting rednoseday.com and rednoseday.pgtips.co.uk. Packs are available to buy from all the major supermarkets online and in-store. You can also buy the limited edition tea pack and the monkey from Amazon.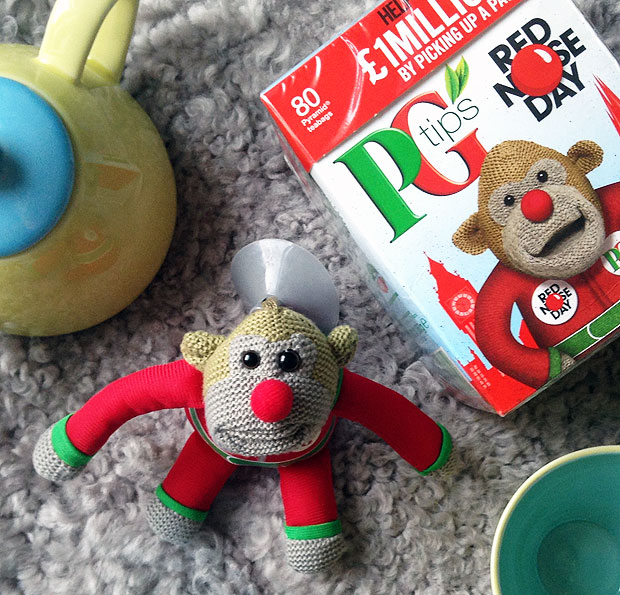 I was sent a pack of tea, a monkey and some tea accessories to go with this post.