Safety Tips when Using Balance Bikes for Your Kids
|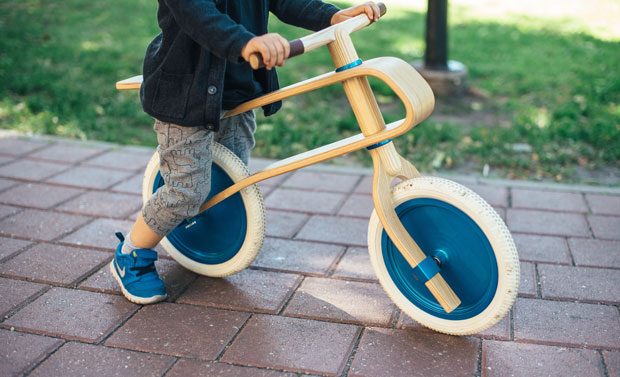 Safety Tips when Using Balance Bikes for Your Kids
Kids feel excited about the idea of using a bike and riding it around the neighbourhood. You can give them balance bikes before they can move on to regular bikes when they're older but balancing a bike is a challenge, and they need to learn it first until they can master its use. You understand the risk that comes with the use of a bike, but you want them to have fun so the best thing to do is ensure good safety practices when using a bike.
If you can find local parks and empty lots where your kids can learn to ride a bike, it is a good idea to use these to practice. These places are to prefer over right outside your house where there could be vehicles passing by. Find a place that has grass too, so that if your child falls, there will be no cuts and bruises. Avoid places with slopes since they are not yet ready to ride in those areas at the beginning.
You can find balance bikes of different sizes. Find one that fits your child's weight and height. You can shop with them in a local store to give the bike a try. If you are planning to buy online, you need to read the details of the description, so you don't go wrong with your choice. Learning how to ride a bike that is not the right size for their body is an even greater challenge!
Some people forget to put their helmet on or choose not too, even as adults, because they did get into the habit when they were young. You need to tell your child to use one regularly for safety. It is not only to remain safe at this age but even later in life. Buy a high-quality helmet even if it is expensive as you're protecting the most valuable thing in your life.
Teach them how to balance
The most crucial thing in learning how to use a bike like this is balancing. Teaching balance is a challenge, and some kids might fall several times before learning how to do it. Allow your kids to fall, pick themselves up, and continue practising. You need to be there to guide them during the first few tries. However, you need to teach your your kids to not to fear falling since it could also prevent learning.
You need to buy the appropriate footwear for biking. Avoid using open-toe shoes or open sandals. Closed shoes, sports shoes, and jogging shoes are good options.
If you think your child still has a hard time learning at home, you can find local biking courses where an expert can teach your child how to do it. You might want to be the person preparing your child how to ride a bike, but if at some point it is becomes too challenging, you might need help from experts.
Even if you always think of safety while using the bike, you need to ensure that both of you are having fun. The activity is for you to have a bonding moment, but also to relax during the weekend. Avoid putting too much pressure on your child to learn or becoming discouraged because of a small cut, or accident and have fun!
Guest Article.