Sky Roads 1000-Piece Jigsaw Puzzle from Wentworth Wooden Puzzles
|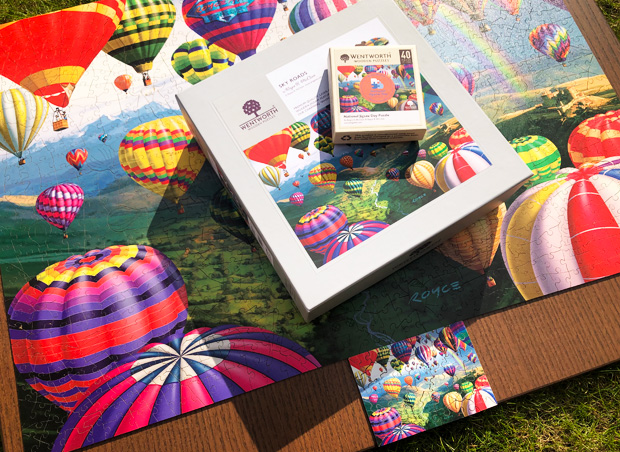 Sky Roads 1000-Piece Jigsaw Puzzle from Wentworth Wooden Puzzles
Our most recent puzzling session was building the stunning Sky Roads 1000-Piece Wooden Jigsaw Puzzle from Wentworth Wooden Puzzles which was a wonderful experience.
Not only is it a gorgeous image but it has a special meaning to us as well as our very first Wentworth Wooden Puzzles jigsaw was a mini version of this puzzle with 40 pieces that we got for National Jigsaw Day many years ago.
That's when we discovered and fell in love with jigsaws from Wentworth Wooden Puzzles. They are truly special with their exceptional quality, the whimsies which are shaped, themed pieces and the chunky, laser-cut irregular jigsaw pieces that make puzzling even more fun!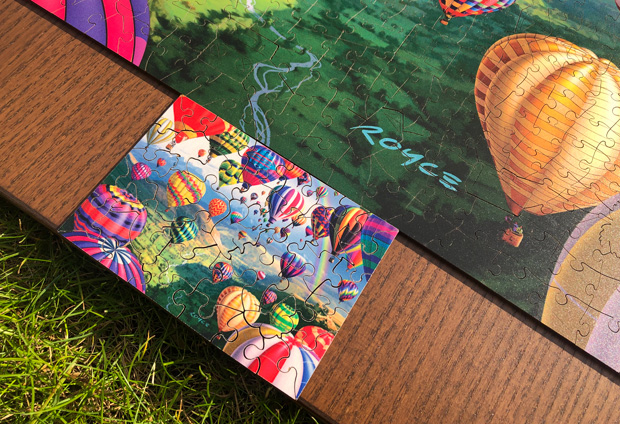 Sky Roads is available in many different piece counts – 40pc, 250pc, 500pc, 1000pc and 1500pc. It's a best-selling jigsaw and one of the most popular ones by Royce B.McClure.
Like all puzzles from Wentworth Wooden Puzzles, it's made from sustainably sourced wood and gift packaging materials.

I completely understand why it's such a popular design – the colourful hot air balloons look so beautiful flying in the sky above the lush, green mountain landscape. It's a gorgeous scene that's bursting with colours and happiness.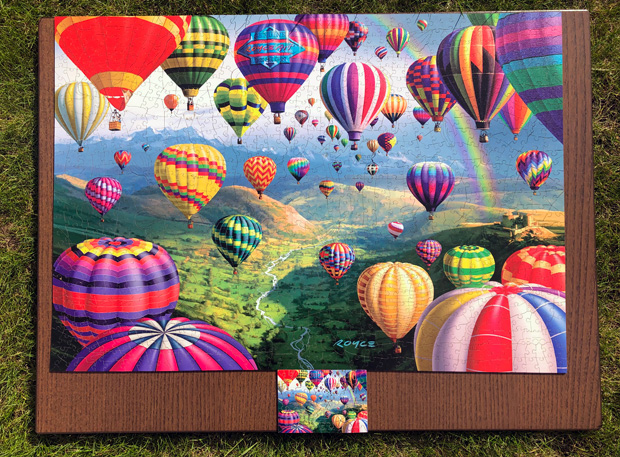 My husband and I enjoyed building the 1000-piece jigsaw while our puzzle-loving middle daughter built the mini 40-piece version. She pondered who would be finished first and she did, of course! The whole family is very happy to have a large version of our beloved first jigsaw from Wentworth Wooden Puzzles.
You might also enjoy:
This puzzle was kindly gifted. As always, all thoughts and opinions are my own.