TechElec Magnetic Phone Holder 360 Degree + Discount Code
|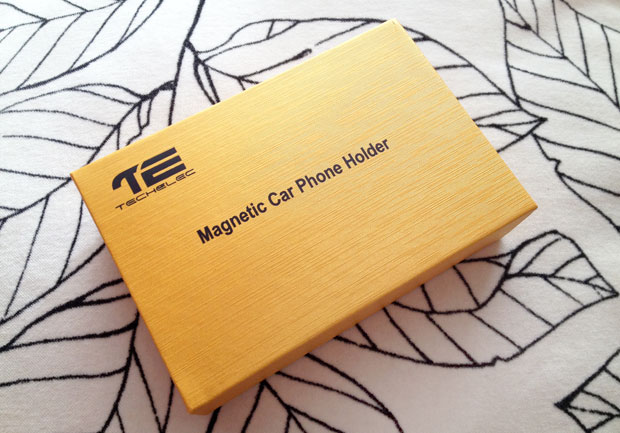 TechElec Magnetic Phone Holder 360 Degree + Discount Code
Like many families out there, we use a smartphone as a SatNav in the car. Until recently, we didn't have a holder for the phone though and it was just leaning precariously on the dashboard. That was not the ideal solution as it didn't stay in place and it was difficult to see the screen sometimes. It also meant the angle could not be adjusted easily.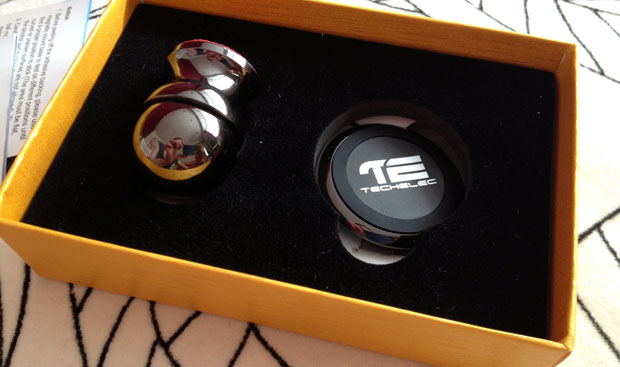 Then I came across the TechElec Magnetic Phone Holder which is different from the other phone holders I've looked at. It's a sturdy, high quality holder with a 360 degree ball mount so that you can adjust your phone to any angle making sure it's always fully in view. This means, there's no fumbling around with the phone when you're trying to drive and you can keep your eyes on the road. Much safer!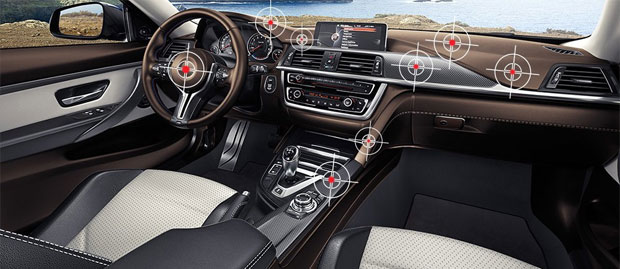 The magnetic force is very strong so it will hold any device and the universal design makes it suitable for all makes of phones and models. You can mount the holder to any flat surface in your car and you can also use it at home, on your desk or kitchen worktop for example if you use your phone for things there, like YouTube tutorials or Skype.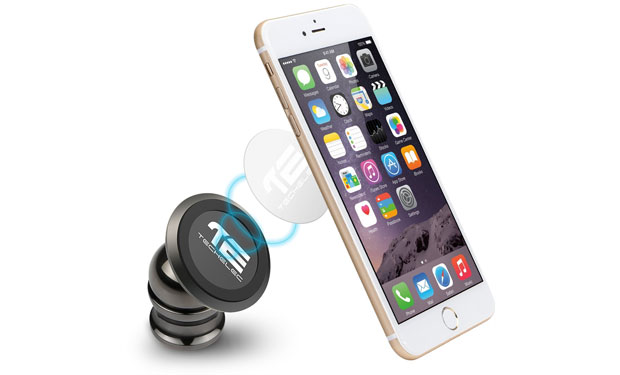 The installation is easy too and the holder comes with everything you need. At first, I thought you had to attach the metal plate to your phone case, but you can actually place it between your phone and your case which makes it invisible too which is good if you have a case with a picture like I do.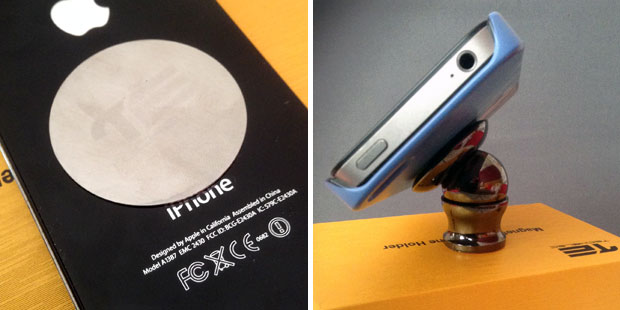 Read the full installation instructions here or in the booklet that comes when you buy this product.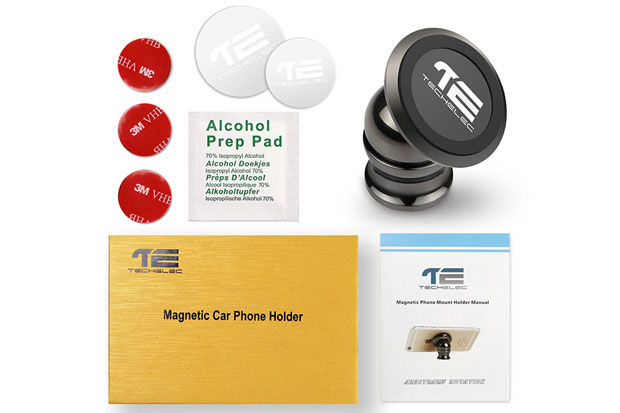 It's a really good quality product and I'm impressed with the strength of the magnet and the flexibility that the 360 degree ball mount offers.
The price for this device is only £7.59 at the moment and it's available to buy from Amazon.co.uk. It comes packaged beautifully too which makes it a lovely gift for people who are into their technology and family days out with the car.
Discount Code
Use my unique discount code below to get 20% off. Valid until 12/03/2016 23:59 GMT.
AMUMRE20
I was sent this item for this review. As always, all my reviews are 100% honest and all thoughts and opinions are my own.