The Best Ideas to Decorate Your Garden 
|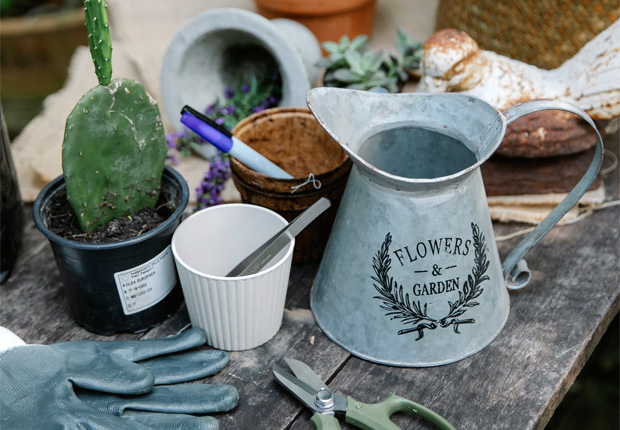 The Best Ideas to Decorate Your Garden 
Decorating gardens can leave you in a bit of a dilemma. You may simply not know where to start. This is a frequent problem, whether you've recently moved to a house with a garden or just aren't naturally talented when it comes to landscaping. Many of the ideas you've seen in magazines may have been unappealing to you, but turned too complicated or not at all budget-friendly. If you've been struggling with all these issues, look no further than the following ideas, and you're sure to find something that makes you say, "Yes, that's the thing my garden's been missing!".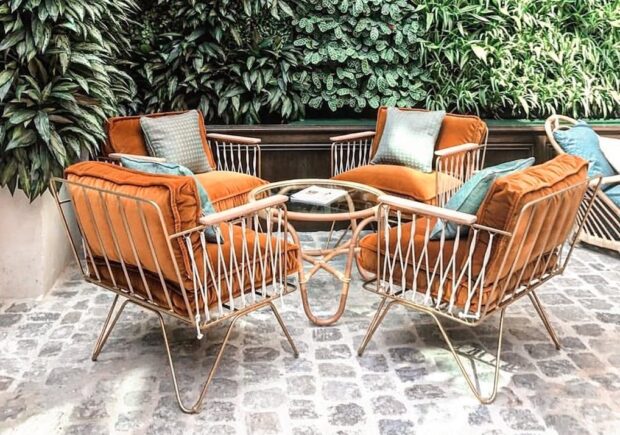 Sitting areas are a must for every garden. Depending on your preference, you can pick where you'd rather arrange yours, in the sun or shade. They are charming when tucked away in a sheltered area of your garden, but you can also make them the central piece of the space. Sitting areas are great for lounging, reading, entertaining guests, or simply when you require some fresh air but don't feel like leaving the comfort of home. There are many furniture ideas, from sofa suits to elaborate wicker chairs, egg chairs and table sets. You just need to find what you like most and what you believe fits your aesthetic sense best, and you're only one step away from arranging a cosy space to enjoy any time of the day. 
When you add lighting to your garden, you also add warmth and create a snug, pleasant atmosphere. Bringing lights into the equation means enjoying garden gatherings long into the night. And doesn't it sound like absolute bliss to be chatting and gossiping with your friends on late summer nights, drinking lemonade surrounded by mellow lights? You can choose fairy lights if you're a fan of a more whimsical design or pick chunky, vintage-looking light bulbs if you're going for a more rustic vibe. You can also use more than one type of lightbulb to create a layered look. This also helps you alternate the lighting intensity, creating a striking contrast between well-lit and shaded areas. If you own a pergola, don't forget to illuminate it, too, so you can have the perfect backdrop for alfresco dinner parties.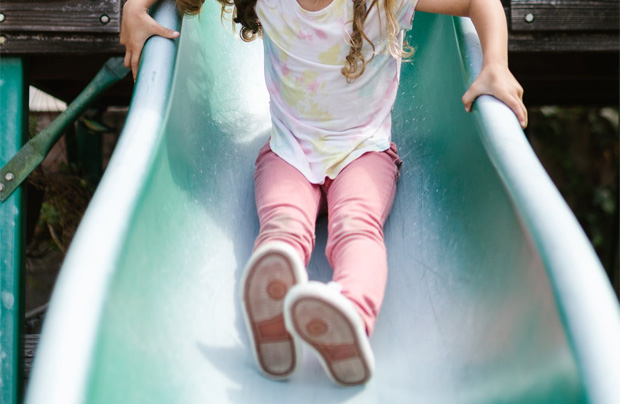 If you have small children, then it's a given that they should have their own space to enjoy in the garden. You want them to spend as much time as they can enjoying the fresh air and getting enough exercise, and the best way to do that is to save some space in the garden for a playground. Even if you're not a parent yourself, consider it for all the impromptu visits of your nephews or nieces. You already know that you're no match for their energy, so a playground is one of the best ways to keep them entertained.
There are plenty of items you can add, depending on how much space you have at your disposal, including slides, climbing frames, spinners and even activity towers. But the must-have piece you just can't miss out on is a swing. If you want to make your young relatives extremely happy, consider getting climbing frames, which will definitely be an instant hit. There are many options to choose from, so one is sure to fit your garden. Or, if you'd like something more classic, get a swing set which guarantees safety, while the robust design and high-quality materials ensure it withstands any type of weather conditions and the unruliest children's parties. Some include additional climbing extensions and platforms, so you benefit from two or more playground items rolled into one.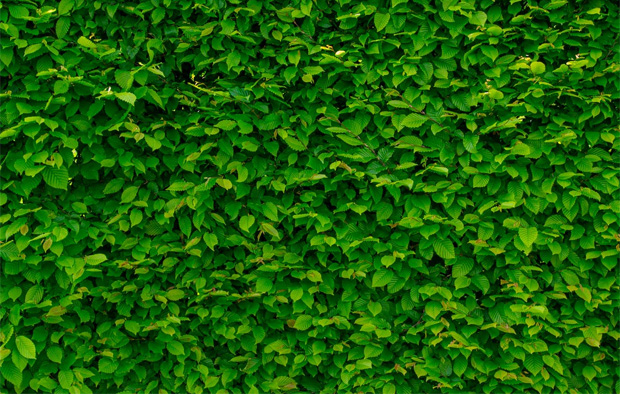 If you're looking to make your garden stand out and make the most of your space, you should think about building a living wall. It's a beautiful way to add an abundance of greenery to your space, and if there's something a garden can never have too much of, it's lush vegetation. There are many ways to customise it so that the design resonates with you.
For example, you may choose to frame the foliage between wooden or bamboo frames. Another option is to add flowers, particularly small and delicate-looking ones, and interlace them in the arrangement. Choose soft pink, white, pale yellow or periwinkle for the colour scheme in order to create a discreet, elegant ensemble. If you are a fan of a more naturalistic design, you can let large, climbing plants grow undisturbed and only trim them when they truly become a nuisance. The best alternatives for this style are ferns, climbing ivy and ferns. And, of course, if you are worried that so many plants could attract too many insects, or you simply don't feel like doing so much maintenance gardening, you can arrange a mural with botanically-themed tiles to evoke the illusion of vegetation.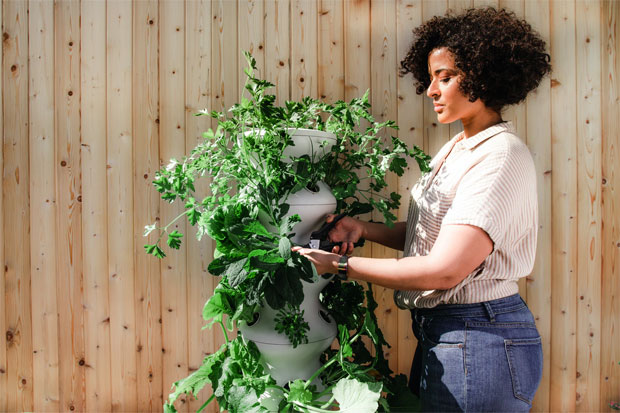 The best way to create a dreamy garden is to arrange a cohesive arrangement of plants in your garden. Naturally, if you're not a professional gardener, you can find this a nearly impossible task. You'll be glad to hear you don't have to hire a landscape artist to help you. Achieving cohesion is not difficult, but you will have to do some prior research if you don't possess the natural talent of knowing what works with what. One of the most important things to keep in mind is size. For example, placing small flowers between conifers creates a pleasant design rhythm and a cohesive and tranquil image. Shapes are another aspect. If you are lucky enough to have an old tree in your garden that is gnarled, contorted or otherwise bent out of shape, you can create an incredible contrast by adding brightly coloured flowers or shrubs around it. And if you're worried about colours, think about what combinations you'd choose when you get dressed. It's a safe way to know you're creating a harmonious ensemble. 
Creating your perfect garden can be a daunting thing. After all, you're working directly with Mother Nature in a sense. But it's not impossible, and with a bit of creativity, you can easily achieve it.
Guest Article.