The Childhood Tag – Get to Know Me Better / Family, Kids, Toys…
|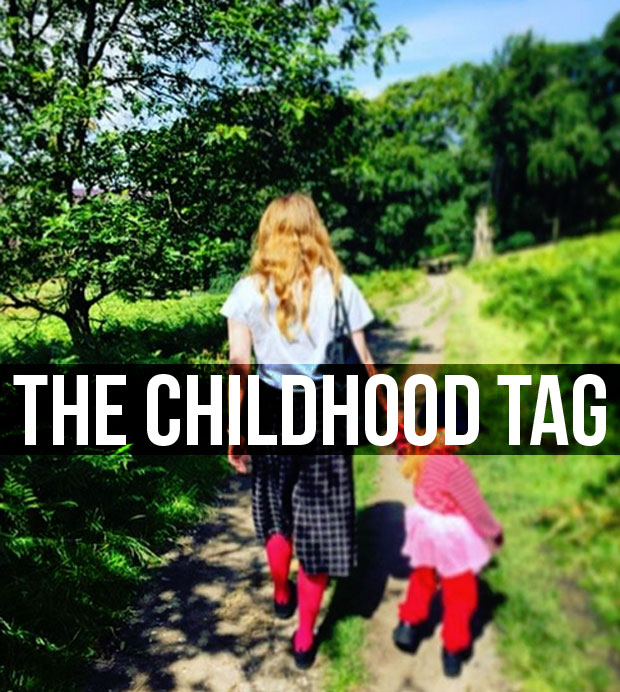 The Childhood Tag – Get to Know Me Better
I have been kindly awarded The Childhood Tag by Emma and Mulberry Bush. Thanks for tagging me, here goes!
What were you not expecting/not prepared for before becoming a parent? Fussy eating! Our eldest ate all kinds of things during weaning but became fussy when she was 10 months old and she's still quite selective with her eating now at four years but much better. Because weaning went so well I expected it would continue like that.
What is your main piece of advice for new parents? Do it your way! It can be interesting to read parenting books but always remember that you have to do what works for your family.
How do you encourage family time at home? Phones and tablets away and down on the floor with all the Lego! Everyone's happy!

How do you balance being a blogger with parental duties? My girls are very good at playing independently so can entertain themselves when I need to do some writing. I try to be really efficient and get my work done when my eldest is at pre-school for a few hours but it doesn't always work.
What was your favourite toy growing up? I loved toy foods and still do. We have a great selection of wooden foods that my daughters love too.
Have you kept any of your toys from childhood? Yes, I still have my Duplo which is now mixed in with my daughters' collection and some stuffed animals but they live in my mum's attic.
What are your children's favourite toys? Lego, Duplo, Playmobil, wooden foods, books, backpacks (they pretend that they're packing to go on adventures!), puzzles, SmartMax, TeguBlocks, Lottie Dolls… We love toys!

Do you actively limit the amount of screen time your kids have? Yes, but I'm also aware of the learning that TV and iPads encourage. TV can help develop language which is especially important for a bilingual family like ours. We watch Swedish DVDs to expose the girls to more Swedish. I learnt English from TV when I was a child. iPads can offer educational games too

—

for language learning and other skills. We limit live TV to not expose the girls to the constant adverts and only use educational apps for kids without ads.

How do you reduce plastic waste in your home? Reusable bottles, buying wooden toys, avoiding excessive food packaging, etc.? We use reusable bottles and containers, try to choose wood/metal/glass over plastic when possible, use cloth nappies and try to choose products with less packaging in the supermarket. We also always use reusable bags.
What advice would you give to parents who want to start blogging? Do it if you think it's fun! It has to start as a hobby for you to want to put the time and work in.
Tag, you're it! Since Mulberry Bush created this tag and Emma passed the tag onto me, I am going to continue the game by tagging: Lisa from LeeLeeLoves and Katie from Pouting in Heels if you'd like to get involved too! Please join if you have a few minutes spare and share the tag!