TRONO Kids Compact Inflatable Chair – A New Summer Must-Have!
|
TRONO Kids Compact Inflatable Chair – A New Summer Must-Have!
Last year, a brand called TRONO created the most comfy, lightweight and portable chair on the planet — the TRONO Inflatable Chair. It's perfect for the beach, the garden, camping trips or just at home.
It's really cool! It's super compact when not in use and packs away neatly into a small bag. You don't need a pump to inflate it, you simply fill it with air by holding it open and moving around, then quickly closing the seal. It's so easy! We've just got our first TRONO and it's amazing! I love the way it inflates and that it's so simple and quick, using nothing but the air around you and your own body. It only takes a few seconds too. It's just as easy and quick to pack away too.
My kids love the chair, but it's made for adults so now TRONO have created a custom-made kids' one too. It's got all the same features as the original but is the ideal size for children and comes in more fun designs.
TRONO chairs are very durable and made for fun. They're made from triple-coated nylon, just like parachutes! This makes them very lightweight yet super strong and kids proof so that kids can enjoy playing with them, throw them in the air, have TRONO pillow fights and not worry about breaking them or getting them dirty.
The covers are removable — you just zip them on and off — and can be machine washed too. Each chair has its own travel/storage bag that makes it even easier to take your TRONO with you on adventures.
The TRONO kids chair is available to pre-order through its Kickstarter campaign here with over $20 retail discount which is wonderful. The campaign ends on the 17th of May so make sure you order before then to make the most of the discount.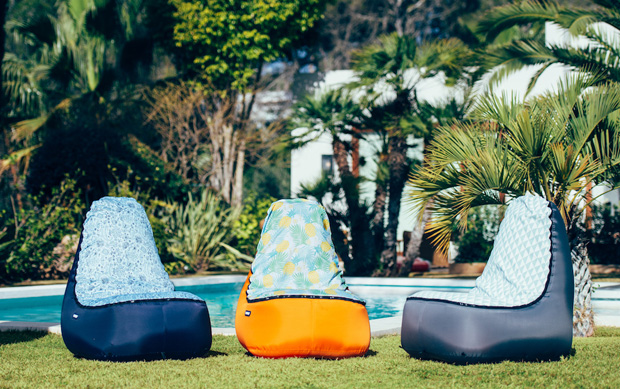 Post in collaboration with TRONO. As always, all thoughts and opinions are my own.