Trouble falling asleep? NOW Melatonin Supplement Review
|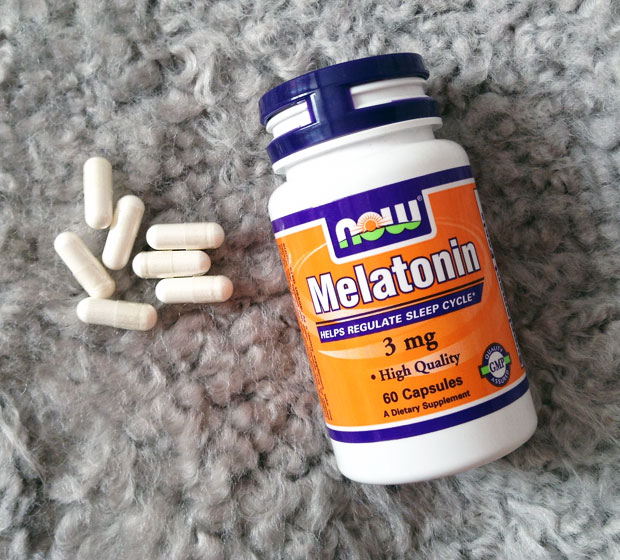 NOW Melatonin Supplement Review
Melatonin is produced naturally in ours brains when our eyes register darkness and helps to regulate our sleeping patterns. As we get older, the amount of melatonin decreases and a supplement can be useful to help us fall asleep if we are struggling. Melatonin can also help with jet lag and strengthen your immune system.
Becoming parents a little more than a year ago changed my husband's and my sleeping habits and patterns. I am sometimes so tired that I get hyper and cannot fall asleep and my husband is a very light sleeper and often struggles to fall asleep and stay asleep.
These are the reasons why we wanted to try a melatonin supplement to see if it might help us. Unfortunately, the capsules we were sent contain gelatine and as a vegetarian I can't have them so my husband had to try them out on his own. These capsules are available as vegetarian capsules as well, so I might get some of those since my husband has had quite good results.
He takes a capsules towards the end of the nights and 20-30 minutes later he says he can feel a change and suddenly goes sleepy and feels like he can fall asleep there and then. It's a small window of time though and if he pushes through and stays up, the sleepiness goes away after a bit. When he feels this sleepiness it's best to go to bed straight away to get the most of the melatonin effect.
They definitely work and if you're having trouble falling asleep, I recommend trying a melatonin supplement.
NOW Melatonin is available to buy online from AstroNutrition.
We were sent these for this review. As always, all my reviews are 100% honest and all thoughts and opinions are my own.