Tuttle Publishing – Let's Learn Japanese Kit Review
|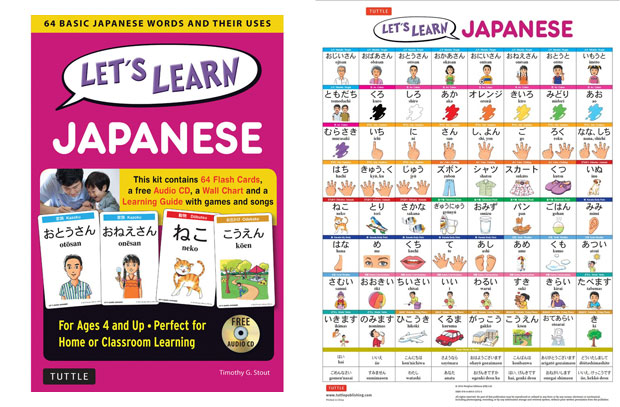 Tuttle Publishing – Let's Learn Japanese Kit Review
I'm not actively teaching my children Japanese but we are a bilingual family speaking Swedish and English and I've been studying languages all my life — Japanese being one of them. Japan is important to my family and I wanted to try this Let's Learn Japanese Kit to refresh my own memory and for my three-year-old to play with. Learning through play is a great way to learn as it makes it more fun!
The Let's Learn Japanese Kit has been designed for children as a tool to learn introductory Japanese. It can definitely be useful for adults too! The kit helps you learn, remember and use basic words, kanji characters, phrases, and sentences in Japanese.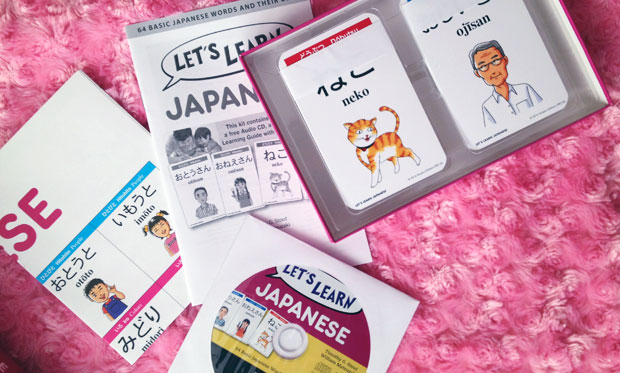 The kit contains:
64 Japanese flash cards
An audio CD with recordings of songs, games and activities
A wall chart showing the main words and phrases at a glance
A learning guide for parents and teachers
You can use the cards anywhere — in school, at home or when learning on the go. I like using the flash cards in a stack and just working through them and my daughter likes to organise them into categories. Some of the categories covered are people, colours, foods, animals, numbers, clothing and more. The cards represent the full range of sounds in Japanese which is a great starting point.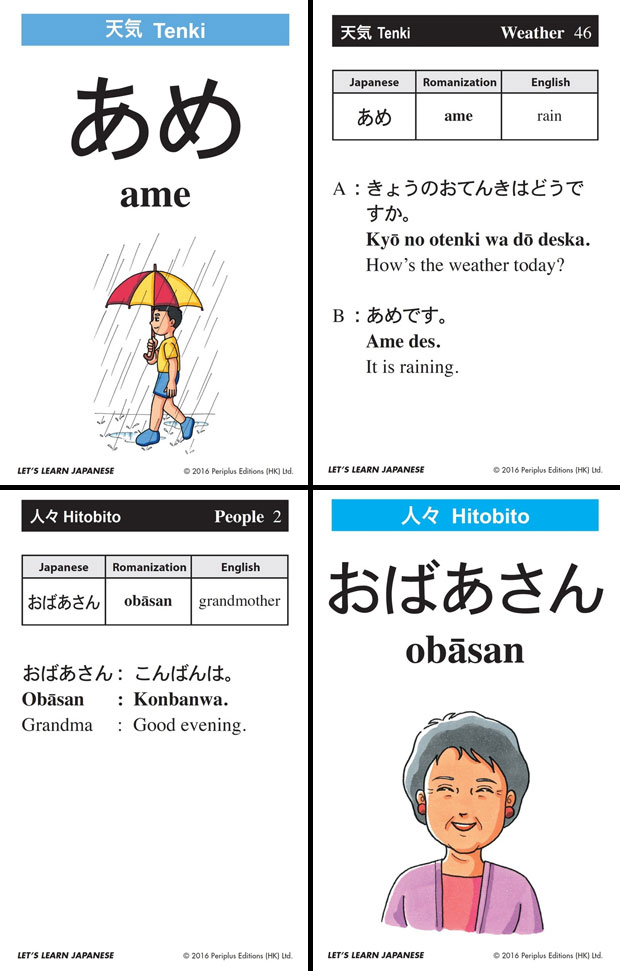 The flash cards have an illustration of the word on the front, the word in Japanese and the Romanization. They also have the category in Japanese at the top. On the back, there are more details, the English translation and some examples showing how to use the word.
You can also tape the cards up or put them on your fridge or somewhere else where you'll see them a lot to help you remember the words. The illustrations are really useful to help lock the words into long term memory. The wall chart features the front of the cards for a quick review and also acts as a learning guide for parents or teachers. This would be great to hang up near the bed, above your child's desk or on the fridge where it would be seen often.
The audio CD is great for car journeys and will help you learn pronunciation as you listen to everyday sentences that children would use, songs and take part in activities.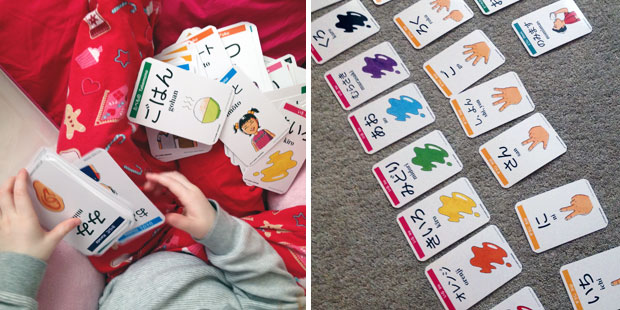 The Let's Learn Japanese Kit is a very helpful aid when starting to learn Japanese — whether you're a child or an adult. It's also a fun kit to use together with your children. Find out more and buy from Tuttle Publishing or through Amazon.co.uk.
We were sent this product for this review. As always, all my reviews are 100% honest and all thoughts and opinions are my own.