uTalk Lanugage App Review & Giveaway
|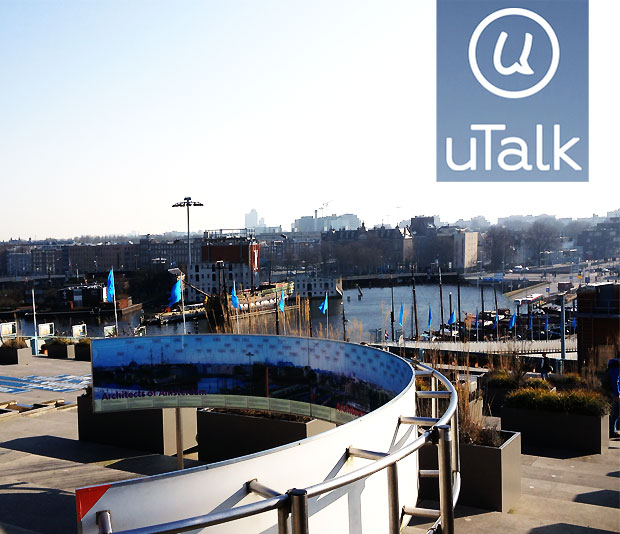 uTalk Lanugage App Review & Giveaway
I love learning new things, especially languages. When I have a trip abroad planned, I always want to try to learn at least some phrases in the local language to help understand people, menus and signs. In the past few months, my husband and I have tried a new language app called uTalk.
I've been practicing my Dutch vocabulary skills and my husband has been working on his Swedish. Swedish is my native language and my husband would very much like to be fluent, too. My husband has tried many language apps but has not found one that he really likes using yet, so he was very excited to see how he liked uTalk.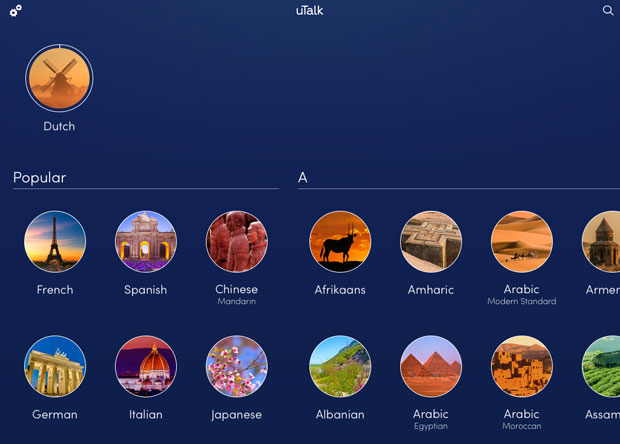 First of all you need to choose your language. There are more than 100 to choose from! You can try them all and access the Starter Words for free if you wish. This is a great way to see if you like the app or a language.
The Starter Words are the essential words that you need when you are just starting out learning a language: hello, thank you, please etc. Like in all categories, you learn and practice the words by playing the six games: Practice (start with this to get introduced to the words), Easy Game, Speaking Game, Hard Game, Memory Game and Recall.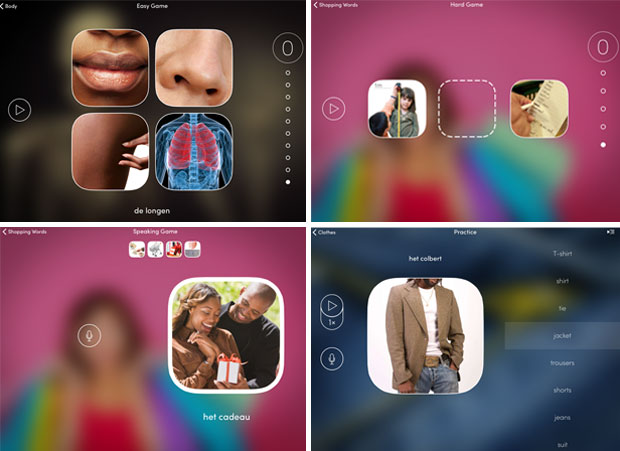 They all look a bit different from each other to really help you to permanently remember your vocabulary. We really like that there's a man's and a woman's voice reading out the words in the practice session. Sometimes words can sound a bit different when different people pronounce them, so this makes it easier to recognize variations of the same word. You can even perfect your own pronunciation by recording yourself. All the games are helpful and fun!
The games are quick, too. uTalk is designed to fit around a busy life and the exercises fit into spare moments of time throughout the day. Learning a language takes some time but if you make the most of yours, you can easily fit in a few games each day and be a bit closer to being fluent. Use the app when you are commuting (unless you're driving!), waiting for dinner to be ready, in the pub waiting for your friends or before bedtime. If you think about it, you'll find lots of chunks of time that could be used for something like this.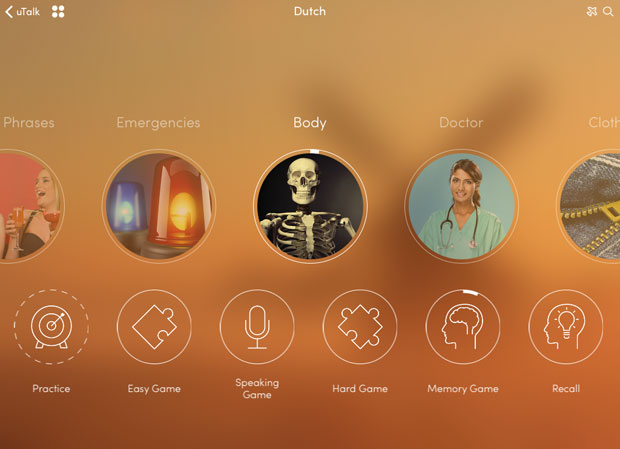 There are lots of fun and useful categories of words when you have moved onto buying an upgrade!
A very useful part of the app is the search function that can be used as a phrase book and will quickly search over 1,000 words and phrases in the Premium level to help you find the words you need. There's also a World Tour! There are 48 destinations hidden in the app and if you're a good student you get to see what they are…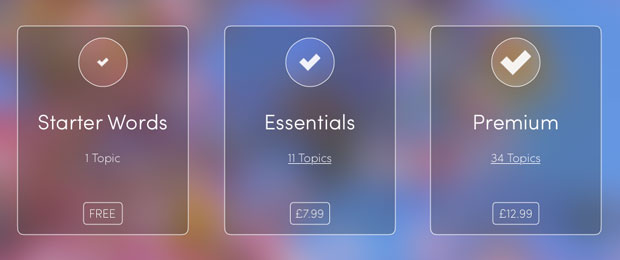 The upgrades: Starer Words is the free level, the Essentials level covers 11 topics and costs £7.99 and the Premium level covers 34 topics and costs £12.99.
Both my husband and I are enjoying using this app to learn languages. It's a fun way to learn and it fits into the busiest of lifestyles — you just learn at your own pace, wherever and whenever you can.
You can read more about uTalk on utalk.com and download the app from iTunes. I'm also giving you the opportunity to win a Premium package for the language of your choice! Enter the Rafflecopter below for a chance to win. Terms & Conditions apply. This giveaway is open worldwide and will end on the 1st of April 2015 at 12:00.
We got the opportunity to try uTalk in exchange for this review. As always, all my reviews are 100% honest and all thoughts and opinions are my own.